Today we take a look at localbitcoins.com for you. What is local bitcoins? A scam or a legit website? Are there better alternatives out there? Will it be something for you? These are some of the questions this review will focus on, ok here we go!
Product: LocalBitcoins

Website: www.localbitcoins.com
Owner: Nikolaus Kangas (CEO)
Price: FREE to join
Who is it for: Bitcoin buyers and sellers
Overall rating:
(4.2 / 5)
What is Local Bitcoins (localbitcoins.com) about?
Local Bitcoins (localbitcoins.com) is a website where you can both buy or sell Bitcoins, it is decentralised and was founded in 2012, and is based in Finland. The physical address of their headquarters is: LocalBitcoins Oy Porkkalankatu 20 00180 Helsinki Finland
---
What makes local bitcoins different than other trading platforms?
Well, first of all, it is decentralizes. Also, on the local bitcoins website, you will be dealing with real humans, instead of a centralized platform like most stock-exchange and bitcoin (and other cryptocurrencies) trading sites.
Instead, on local bitcoins, you make a trade directly with another (just like you) real human directly.
This allows you to get your bitcoins instantly.
Another great thing about localbitcoins.com is that local bitcoins support every payment method its users prefer. Every transaction offers escrow or transaction service to protect the buyer.
So make sure to use it 🙂
---
How does it work?
People from ANY country can use the platform to exchange their local currency for bitcoins. The users are allowed to post advertisement where they state their exchange rate and payment methods for either buying or selling bitcoins.
You can then reply to these advertisements and agree (or discuss). It is not uncommon that users of local bitcoins agree to meet in person and pay cash, or trade directly with online banking.
Below is a video (with funny music) that let you see "over the shoulder" how to use the platform:
---
The services offered:
The platform is great in the way that it will show you "local" advertisers that are close to you, if you maybe want to meet up with the seller (or buyer) in person, or at least call them and speak, as you probably speak the same language.
However, the 2 services are (as already mentioned):
---
How is the support?
The site is almost "run by itself" and is very easy to use and understand. However, if you got some question or a problem you can submit a support ticket and then get an answer to your e-mail address.
One thing I do miss here is a live-chat function, however, I understand that might be unnecessary right now, however, wouldn´t be surprised if they get one soon as more and more people are getting on the Bitcoin train nowadays.
---
Is localbitcoins.com a scam?
So, is Localbitcoins.com a scam? No, of course not, it is a legit and also a very good platform. It got real owners and a real physical address. It is well-known and considered as a safe and solid site to use for savvy crypto investors all over the world since it launched back in 2012.
---
How are the reviews and ratings from its users online?
Something we always do when looking for complaints about a particular company or program is to check the most well-known review and rating sites online to see if there are some red flags.
Below are what we found:
Trustpilot

Overall rating: 3/5 (based on 21 reviews)
Trustlink
Overall rating: N/A
BBB (Better Business Bureau)

Overall rating: N/A
Yelp

Overall rating: N/A
Ripoff Report

Complaints Filed: 1
---
What conclusion can we make from this?
As you can see above there are not that many reviews and ratings to be found from real users, only 21 on the Trustpilot site, then
pretty much nothing from the other "famous" rating sites. The Ripoff Report website only got 1 complaint and it is interestingly related to what makes local bitcoins different from most of its peers.
Below is an exact excerpt from the RR website from a "not so happy user":
I started using Localbitcoins in order to pay some of my Employees in Peru.

I used a guy I found on Localbitcoins and we done one sucessful transaction, He then wanted another transaction and to use Western Union as the payment method.

I put the bitcoins into escrow with Localbitcoins and he went to western union and sent payment.  He then took a photo of the receipt showing he had paid. Immediately after I had released the bitcoins he returned to Western Union and changed the destination person/place. Western Union will not permit me access to any information as I am not the new destination or the original sender. So I have nothing else to show that he never paid me and will probably have to get a court order for Western Union to show the payment has been changed from the original sender. (You can try calling Western union and ask them using that original payment # if it has at any stage been changed and they should be able to tell you yes/no whether it is the same person (Danitza) who is the final recipient. You will need to call Western Union in Peru as the US system has no information (I tried calling).

I contacted Local bitcoins and reported this guy to them.

All they said was  "It's your problem, contact the local police".

They did send me the IP address of where he logged on (A fake IP of course), but would not even give me his named allthough it shows he has verified his ID.

They eventually blocked the scammer but would not even return the comission they made off this transaction.

2 weeks later I went back onto their website and found the same guy is back on there advertising again.

I reported him to Localbitcoins but they have done nothing, so is still out there scamming other people.

As long as Localbitcoins get their comission, they do not care what happens.

They are just as guilty as the scammer

Do Not use Localbitcoins
Worth to mention here: is that this complaint was filed back in 2015. Also, it is hard to know if the story is true, but it might of course be, as when you deal with real people there might, of course, be some rotten eggs in the basket.
However, even the most well-known and respected company get complaints, it is not easy to keep everyone happy all the time. Since the localbitcoins.com website have been online (and used by many) up until now (2018) it is, of course, legit, how would it have survived until now if it wasn´t, right?
---
Is it for you?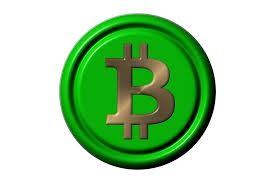 Well, if you are into Bitcoins then you might want to at least sign up for a free account and check the site out, am pretty sure you will find it interesting.
If you are after other cryptocurrencies, such as Ethereum, Litecoins, etc.
Then you need to look elsewhere (Click here to see the top 3 list to buy cryptocurrencies) as the only cryptocurrency offered to either buy or sell at Localbitcoins.com, is just like the name suggests, Bitcoins.
One thing that is always good to do before making a choice is to compare its pros against its cons. Below I have highlighted some obvious ones to make this job easier for you:
---
The good
Decentralised
You are dealing with real humans
Instant transactions
Shows you local people close to you who want to either buy or sell
The bad
Got some complaints online
Only Bitcoins are possible to buy and sell (no Ethereum or other cryptocurrencies)
---
Final words and verdict on Localbitcoins.com
Verdict: Legit
Overall rating:
(4.2 / 5)
Ok, I think that sums up the overall picture of this site pretty good, it is without a doubt a legit one. The rating 4,2 out of 5 stars is a GREAT one and it feels absolutely like a fair one as the site is great, the whole business idea with real people instead of some kind of "digital system" is both different and preferable by many bitcoin investors.
As always the choice is up to you.
Just remember: Please do NOT invest more money than you can afford to lose into bitcoin or ANYTHING else. Stick to that rule of thumb and you have nothing to worry about.
I hope you found this short review on local bitcoins (localbitcoins.com) to be helpful and now you should have a better understanding of what it is and if it is something for you or not. If you have used the site and its services please share your experience below as it can help others. Also, if you got any other question about this review I will be more than happy to answer them below!
I wish you success!
John
Founder of: $tart Make $top Waste