Today we review Majestic.com for you. What is Majestic.com? How does it work? What do you get? Is it for you or should you look at other alternatives instead? This are just a few of the questions this short review helps you answer!
Name of the product: Majestic.com

Official Website URL: https://majestic.com/
Overall Rating:
(4 / 5)
Recommended? : Yes
P.S.
Learn about my #1 recommended (if you are on a lower budget) SEO tool on this page (+ Get a 10% Discount coupon code on ANY plan you choose)
Or,
Learn about my #1 recommended SEO solution (if budget is not an issue for you) on this page
Intro
The creators of Majestic claim that this software program is all that you need to dominate your niche market. How exactly does this software enable you to do this? This review about Majestic will help you understand this and more. Some of the main areas we shall look into include:
–    What is Majestic?
–    How does Majestic work?
–    Which features does it have?
–    How are its plans and packages priced?
–    Is it a genuine software?
–    Which is the best alternative to Majestic in the market?
–    What are Majestic's pros and cons?
What is Majestic.com?
Majestic exists as one of the most superior backlink intelligence software programs that website owners can rely on in today's world. Majestic scrutinizes and maps out the internet and presents information that SEO enthusiasts, Affiliate Managers, and a variety of online marketers can rely on to handle the following tasks:
–    Link building
–    Reputation Management
–    Web traffic management
–    Competitor analysis
–    News monitoring
Since link data is a component of the elements that contribute to search engine ranking, having an understanding of your link profile and that of your competitors is bound to empower the rational study of how positioning happens on search engines. Majestic is always revisiting a variety of web pages to analyze close to a billion URLs on a daily basis, all in an attempt to give its clients the most reliable feedback data.
How does it work? 
Majestic relies on a web-based link investigation approach to provide instant results. This approach lets you access a wide range of information that can help you improve your own website or to stay ahead of the pack. You can for instance find:
–    The best tools using the Site Explorer tool offered by Majestic
–    Links near you as well as your competitors
–    Every website's top backlinks
–    Topics, content quality, the type of language, and other metrics that are being used in the best sites in your niche.
–    A comparison of all top-level metrics for all the websites and URLs that you would like to search.
–    Existing link opportunities by scrutinizing your competitor's websites.
–    Mutual links between any pair of websites.
Features
Majestic offers several features that are presented through the different plans that clients can pay for on a monthly basis. The creators of this software try to stand out from the competition by using an entirely different approach to the inclusion of features and tools in the packages, as shown below:
Lite (Ideal for domainers and light users)
You get access to the following tools
–    Fresh index

–    Site explorer
–    Campaigns
–    Referring subnets
–    Referring IPs
–    Bulk Backlink Checker
–    Use OpenApps
–    Verified Domains
–    Trust Flow
–    Link Context
Pro (Ideal for professionals) 
Paying for this plan enables you to gain access to the following tools:
–    All tools offered in Lite
–    Historic index
–    Raw data Exports
–    Custom reports
–    Clique hunter
–    Backlink History
–    Search Explorer
–    Rank Tracker
–    Keyword Checker
–    Email alerts
–    Network Neighborhood
Full API (Ideal for developers as well as agencies that are in need of large quantities of data)
This plan has:
–    Everything presented in Pro
–    The Full software API
–    Custom Monthly data
–    Create OpenApps
Pricing 
The plans presented above come at different prices owing to the access privileges of each offer. As an individual or SEO Manager in a firm, you should be sure to select the plan that best meets your immediate link intelligence data needs. Majestic has its plans priced in the following manner:
–    Lite monthly  – $49.99 per month

–    Pro monthly- $99.99 per month
–    Full API monthly -$399.99 per month
If you decide to pay for the annual subscription, Majestic offers you discounts, as follows:
–    Lite Annually – $41.67 per month
–    Pro Annually -$83.33 per month
–    Full API Annually – $333.33 per month
---
Is it Majestic.com Legit and genuine?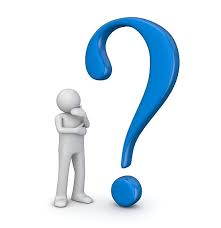 Majestic is 100% genuine. The company is run by executive directors whose skills in the SEO Software provision industry are quite renowned. The most influential leaders who are also the face of this company are:
–    Alex Chudnovsky –Managing Director
–    Steven Pitchford- Operations Director
In addition to that, this company's information is availed on its official website.
Majestic has also won several rewards in its years of service to its clients, including:
–    Princess Royal Training Award- 2018
–    The Queen's Award for Enterprise: International Trade-2017
–    The Queen's Award for Enterprise: Innovation -2016
---
Better Alternatives to Majestic?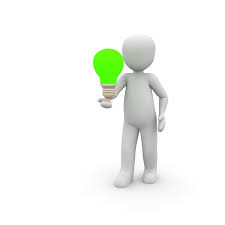 Majestic offers a variety of tools that may not be necessarily what you are looking for as an individual or company. In this case, you should try out SE Ranking which has a wider variety of tools and features that address all your SEO and SMM growth needs. Surprisingly enough, SE Ranking's most basic package is more affordable than Majestic's most basic package. This is despite the fact that SE Ranking offers more value for the money you pay.
So you might want to look at SE Ranking if you are looking for a more "budget-friendly" and just as good (if not better) alternative.
However, if you want to explore the most well-known and trusted, and also top-rated alternative then SEMrush is what you want to look at, both offer free trials so you can test them out to see how you like the results they bring.
==> Learn more about SE Ranking on this page
or,
==> Learn more about SEMrush on this page
---
Pros and cons
It might be wise to look at both the positives as well as the negatives to get a better overall view of something. As always in our reviews we provide you with some clear points on both sides of this spectrum:
Pros
–    The Lite and Pro packages offer a one-week money-back guarantee for all new customers.
–    Affordable
–    Offers the opportunity for developers to access full API
–    Annual plans have impressive discounts.
–    Very reliable tools
–    It is an award-winning software.
Cons
–    The tools offered do not cover a wide variety of your SEO and SMM needs in comparison to other software programs.
---
Do you own or represent Majestic?
If you are a representative, or associate of Majestic and have found something not to be correct in this review please, feel free to tell and I will make sure to update the info on this post. The easiest way to do it is in the comment section below or by simply sending us an e-mail.
---
Final words and verdict
Verdict: Legit
Overall rating:
(4 / 5)
Ok, I think that sums up the overall view of Majestic pretty good. It is a legit tool and not only that, but it is also one of the best ones out there. You have to decide that yourself, of course, if it is something for you. I would recommend that you try it out for free first and see what results you get before you invest money into the paid version.
You made a wise decision to read this review and you are a smart person so I am absolutely sure that you will find the right SEO tool that suits your particular needs the most and that you also feel comfortable and easy to use!

(+ Get a

10% Discount

coupon code on ANY plan you choose)
Or,
---
I hope you found this review of Majestic.com to be helpful and that you now have a better understanding of what it is and it is for you or not. Please, if you have used any of its services then share your experience in the comment section below! Also, if you got any questions about this I will be more than happy to answer them below!
I wish you success!
John,
founder of: Start Make Stop Waste