Today we review Netpeak Spider. What is Netpeak Spider? How does it work? What do you get? Is it for you or should you look at other alternatives instead? This is just a few of the questions we help you answer in this review!
Name of the product: Netpeak Spider

Official Website URL: https://netpeaksoftware.com/spider
Overall Rating:
(4.5 / 5)
Recommended? : Yes
P.S.
Learn about my #1 recommended (if you are on a lower budget) SEO tool on this page (+ Get a 10% Discount coupon code on ANY plan you choose)
Or,
Learn about my #1 recommended SEO solution (if budget is not an issue for you) on this page
Intro
Netpeak Spider is one of Netpeak's Software flagship products. This product has found its way into the market where numerous individuals and businesses of all sizes are relying on it. In this review, we shall be having a look at what makes this product superior by expounding on:
–    What Netpeak Spider is about
–    How it works
–    The features it has
–    Whether it is genuine
–    How it is priced
–    The alternatives to this product in the market
–    Its main pros and cons
What is Netpeak Spider?
Netpeak Spider has established its reputation in the market as a website crawler that has the capability to detect all SEO issues that inhibit the visibility of your website. This software operates like a search engine system that goes through all your webpages along with all their attributes and ensures that they do not have any impending issues that are limiting excellent performance.

Netpeak Spider has come as a very essential tool to its owners in the way it enables the provision of constant fixes on their sites, to ensure that they are visible at every single moment. In addition to that, Netpeak Spider assists webmasters and SEO managers to handle daily tasks that are bound to result in the improved ranking of their sites.
How does it work? 
Netpeak Spider comes every site manager's companion in the way it guarantees excellent results. This is all possible because of this software:
1.    Can save data and export reports- This website crawler can save all data it collects about a site and produces a CSV report that you can have a look at to have an insight into what it is actually working on.
2.    Can handle customizable rules – Netpeak Spider can follow through the instructions that you feed it with to work on particular sections. This leads to time being saved and you get a detailed report of the problematic issues for you to address it.
3.    Helps you with improved SEO ranking- Netpeak Spider helps webmasters tackle all problems that impact negatively on the ranking of their sites, in a bid to make the sites rise higher in rankings.
4.    Does comprehensive analysis- Netpeak Spider goes to the lengths of analyzing the elements of your website, such as duplicates, headers, meta-descriptions, and titles. This enables the SEO managers to address the issues as they so, please.
Features
The excellence of every software in the SEO solutions industry is defined by the features that it has. Clients are always looking for these features when purchasing SEO software programs. For Netpeak Spider, here are the features that you can expect:
–    Auditing of your sites

–    The analysis of your competitors
–    Content management
–    Access to a dashboard where you can set parameters and view current statistics and reports
–    Link management
–    Localization
–    Duplicate content finder
–    Site optimization
–    Indexation instruction
–    The location of broken links
---
Pricing 
Netpeak Spider is perhaps one of the most affordable software programs in the market. Its pricing is however determined by the number of licenses that you purchase. If you purchase more than 5 licenses, however, you attract a 5% discount on the final fee that you pay. If you purchase 50 licenses, you attract a 15% discount on the final fee you pay.  The current plans are charged as follows:
1.    The 12 months plan  (the best value plan)
–    $15.20 per license – billed monthly
–    $182.40 per license when billed as a one-off payment
2.    The 1-month plan
–    $19.00 per month
---
Is it Legit and genuine?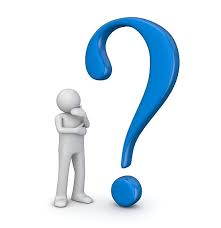 Netpeak Spider is a genuine software that is offered by Netpeak Software, which is a part of Netpeak Group. You can find details of these companies on the internet. If you want to confirm that Netpeak Spider is genuine, you can book a demo, in which you will be taken through all the features offered on this software.
The 14-day free trial also lets you try out this software and make your rational judgment of its effectiveness. Overall, customers on other consumer trust sites have given this software an average rating of (4.5/5) star.
Better Alternatives to Netpeak Spider?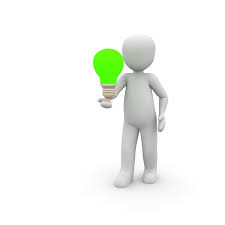 With Netpeak Spider, you are required to pay a fee for every single license that you purchase, and this may be quite expensive to you if you are on a budget. Furthermore, this software does not have comprehensive features such as those availed on SE Ranking. If you are also looking at an SEO software program that you can rely on as you grow, then SE Ranking is your most favorable option, in the way it lets you order a custom plan afterward.
So you might want to look at SE Ranking if you are looking for a more "budget-friendly" and just as good (if not better) alternative.
However, if you want to explore the most well-known and trusted, and also top-rated alternative then SEMrush is what you want to look at, both offer free trials so you can test them out to see how you like the results they bring.
==> Learn more about SE Ranking on this page
or,
==> Learn more about SEMrush on this page
---
Pros and cons
It might be wise to compare the positive sides against the negative ones to get a better overall view of something, right? As always in our reviews we provide you with some clear points on both sides of the spectrum:

Pros
–    A 14-day free trial is offered
–    You can request a demo
–    Affordable if you are running a solo business
–    It is trustworthy
–    One of the top-ranking SEO software programs.
–    Excellent analysis and reports

Cons
–    Expensive for a large organization
---
Do you own or represent Netpeak Spider?
If you are a representative, or associate of Netpeak Spider and have found something not to be correct in this review please, feel free to tell and I will make sure to update the info on this post. The easiest way to do it is in the comment section below or by simply sending us an e-mail.
---
Final words and verdict
Verdict: Legit
Overall rating:
(4 / 5)
Ok, I think that sums up the overall view of Netpeak Spider pretty good. It is a legit tool and not only that, but it is also one of the best ones out there. You have to decide that yourself, of course, if it is something for you. I would recommend that you try it out for free first and see what results you get before you invest money into the paid version.
You made a wise decision to read this review and you are a smart person so I am absolutely sure that you will find the right SEO tool that suits your particular needs the most and that you also feel comfortable and easy to use!

(+ Get a

10% Discount

coupon code on ANY plan you choose)
Or,
---
I hope you found this review of Netpeak Spider to be helpful and that you now have a better understanding of what it is and it is for you or not. Please, if you have used any of its services then share your experience in the comment section below! Also, if you got any questions about this I will be more than happy to answer them below!
I wish you success!
John,
founder of: Start Make Stop Waste