In this short review, we will look at Olark.com. What is Olark.com all about? Are they the best alternative out there or should you look on other alternatives instead? This is some of the questions this short review will help you answer! Ok, with that being said, let´s go!
Product: Olark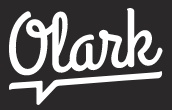 Website: www.olark.com
Price: Different alternatives (see further down in review)
Who is it for: Website owners
Overall rating:
(4.3 / 5)
What is Olark.com about?
Olark.com is a platform which makes it possible for website owners to chat with their visitors directly. It takes pride in the clean and intuitive design that enables website owners to have more than just a real-time chat with those visiting their site.

This platform also has solid integrations and superb features that facilitate the easy building and management of customer relationships. You can for instance view what clients are doing on their screens while on your site.
How to Use Olark.com
All accounts that are created under Olark.com start with a free 14-day trial. If by any chance you decide at the end of the trial that the paid plan does not serve your business as you would like it to, you can opt to downgrade to a free plan.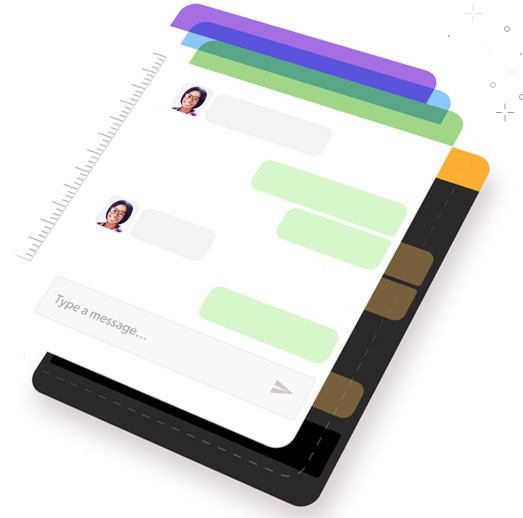 During the free trial, you have access to all basic features availed by Olark.com, such as canned responses, reporting, and automation. You also have the liberty to include as many members of your team (agents) as you would like to the free trial account, for them to also have a feel of Olark.com. All you have to do is to ensure that you remove the team members (agents) who you do not intend to keep right before the trial version ends.
How you make use of the trial version is all upon you to decide. If you have not concluded whether or not to install Olark, you can still amass a lot of knowledge about the features availed on this platform. There are several resources which are provided by Olark.com which can help you learn how to navigate your account effectively.
If you are intentional about using Olark.com, the steps that you are required to follow are:
Create a free account by signing up for a free trial
Provide your credit card details and billing address.
Specify the number of agents you want to include in the free trial.
Specify the billing cycle (monthly, yearly, after two years)
Click on "Activate Trial "to begin accessing the features you need to manage your relationship with visitors to your site.
What service is actually provided to clients?
Olark.com has quite several features that clients can access to make their businesses better. Though the services, or simply features, offered by Olark.com may vary from one plan to another, there are some very unique features that every regardless of their choice of the plan gets to enjoy, such as the ones listed below:
Simple automation of the appearance of the chat window. You can actually incorporate your brand colors to the chat window.
Automated messaging to help with initiating a chat with visitors to your site.
Real-time reporting to give you an overview of chat statistics for you to make marketing strategies.
Unlimited conversations on the paid plans. With the free plan, you can only do 20 chats per month.
Real-time chats for fast service provision to your customers.
Searchable transcripts for your agents to share conversations with your customers for you to review.
Team management tools to enable your team to be consistent with their responses.
Power-ups to boost your Olark plan.
Co-browsing, which allows visitors to share activities on their screen while still on chat.
Integration with other Customers Relationships Management (CRM) apps like Hubspot and Salesforce.
Targeted chats to help you with the automation of how to engage with visitors to your site.
The available packages
Olark.com has three main pricing plans, which are all dependent on the billing cycle. You are essentially charged for the number of agents who get to use your Olark.com account. Based on these factors, you can choose any plan listed below:

– Monthly plan
– Yearly plan
– Bi-year plan
How are the packages priced?
The above packages are priced as follows:
Monthly plan
– $17 per agent
– Billed monthly
Yearly plan
– $15 per agent
– Billed monthly
Bi-year plan
– $12 per agent
– Billed monthly
You can pay for any of the above plans using the following credit cards and debit cards:
-Discover
-Visa
-American Express
-MasterCard
Customer Care and Support
Since Olark.com is dedicated to ensuring that you create and manage customer relationships effectively, they lead by example. They have a live chat platform through which you can communicate with their customer support agents if you encounter any challenges.
If you need to learn about how this site works, you can easily do this by going through the resources provided by Olark.com to their clients and potential clients. You can also rely on the information provided in the FAQ section to solve most of your challenges.
If you are not satisfied, you can communicate through e-mail, or you can write them a physical mail and send it to the physical address provided on their site.
Is this site genuine?
Olark.com is a genuine site with impressive reviews on several online site review platforms. E-commerce Platforms rates Olark.com 4/5 stars (https://ecommerce-platforms.com/articles/olark-review) and recommends it to those seeking to maximize customer satisfaction. On Capterra, Olark.com has a rating of 4.5/5, based on 425 customer reviews https://www.capterra.com/p/125957/Olark/. These reviews prove that Olark.com exists and that it is in the business of serving clients and helping them achieve better results in their businesses.
Beyond that, a physical address is provided for this site on their website, and this address actually exists on several maps of the United States. This further contributes to the assertion that Olark.com is a genuine site.
The pros and cons
Whether a new client or a regular client to this platform, there are several pros and cons that you are likely to encounter or attest to, as listed below:
Pros
– Very user-friendly site
– Very affordable plans
– Automated messaging to handle your clients while you are away
– Excellent reporting features
– Allows for very quick communication with customers.
– Gives you details about clients such as their location and contact details.
– The searchable transcript feature that saves every conversation in the cloud.
– Simple and easy to navigate
Cons
– No image sharing
– Only one user can be logged in at a given time.
– Chats get closed after 5 minutes if an agent does not respond within that period.
What can be altered about this site?
Olark.com is quite effective in service provision, and the only things that can be altered about their platform are those that come up as cons in their site. These include:
– Enabling image sharing
– Allowing more than one user to be logged in at any given time
– Allowing more time before closing chats that haven't been responded to by agents.
Alternative site
A suitable alternative to Olark.com is Intercom.com (https://www.intercom.com/). Intercom.com offers features that serve the same objective as Olark.com, but Olark.com beats intercom.com based on the pricing of their plans. If a business only intends to have one or two agents to respond to customers, relying on Olark.com would be the cheaper option. If many agents are expected to be in service, then Intercom.com would be a better option.
P.S. 
My personal choice is Conversiobot that is the exact same that you can find on this website and that I use myself with full satisfaction.
==> Learn more about Conversiobot on this page
Concluding Thoughts on Olark

Verdict: Olark.com is a hallmark of excellence in the provision of customer relationship management tools.
Overall rating:
(4.3 / 5)
Olark.com is a reliable platform that enables site owners to gain access to tools that help them establish and maintain effective customer relationships, such as through customizable chat windows. With the affordable plans availed by Olark.com, you can improve your business' customer relationship management facet, and you can stay ahead of your competition quite easily. Further to that, Olark.com has superior features such as searchable transcripts which are stored in the cloud for future access.
What service I would recommend?
As you might have already seen, I have a chatbot "agent" working on this website that you are on right now, and it is one that I paid for once and are very happy with. You might want to check that one out instead as it is super simple to use and is very cost effective, so to speak…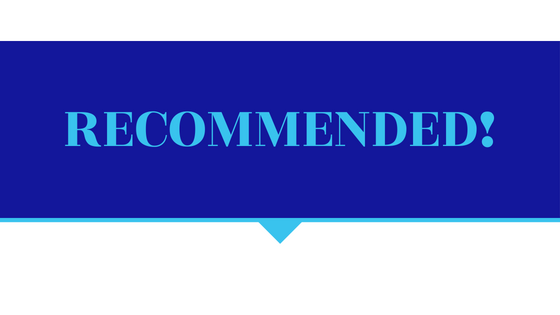 I hope you found this short review of Alark.com to be helpful and now you have a better understanding of what it is about and if it is something for you. Please, if you have used Olark yourself then share your experience in the comment section below as it can help others. Also, if you have any questions about this review I will be more than happy to answer them below!
I wish you success!
John,
founder of $tart Make $top Waste