Today we are going to take a look at a product called OMG Machines, what is OMG Machines and is it worth trying? The name sounds very hyped and that is usually not a good sign. Let us find out if OMG Machines is a scam or not!
Product: OMG Machines
Website: omgmachines.com
Owner: Greg Morrison and Mike Long
Price: Start up fee = $45  Part 2 = $99 and then there is upsells for support on $179 and $6999 !! (expensive) !! and there is no refounds!!
Who is it for: People who want to get rich quick online and learn "all about" how to do it.
If you want a MUCH cheaper alternative that also is FREE to try out before you buy check out my #1 Recommendation here!
What is OMG Machines all about?
This OMG (stand for One Man Gang) Machines product was released 2012 by the creators Greg Morrison and Mike Long.
The program is basically a SEO learning course, it is going to teach you how to get your website rank high in the search engines online.
The methods they provide for you to learn all this is: MP3 files, a variety of tools, some ebooks and also videos.
The OMG Machines product has two packages:
The Commission Conspiracy Part 1 ($49)
The Commission Conspiracy Part 2 ($99)
Then the OMG Machines product has two additional (support packages):
The Gold Service Component ($179)
The No Holds Barred support program ($6999)
Commission Conspiracy Part 1 gives you this training/tools: 
The part 1 of the OMG Machines program teaches you:
How to create Squidoo lense and also how to use them to sell products from Amazon.

Important to mention here is

that Squidoo lenses do NOT exist anymore(this is an outdated method). 
You will also get the so called Magic Submitter, what it does is that it alters your content enough so it can be resubmited from you to various directories.

Important to mention here:

is that to is NOT a good idea. If you use any kind of article spinner such as Magic Submitter or any another one, you will only hurt your business. This technique was useful about 5 years ago, but today it is considered as a black hat SEO technique by google, and they will punish you for using it. This technique is completely useless today in SEO!
You also get videos on Greg interviewing successful internet marketers who tells the story how they made it.
Another thing you get in Part 1 is a guide on how to use YouTube to drive traffic to your website, sure that can be useful but the training is lacking in content.
Commission Conspiracy Part 2 gives you this training/tools:
If you buy Part 2 this is what you get:
Here you will learn how to build your own website 

and how to get it ranked high in Google. 

Important to mention here is:

When they teach you this they refer back to the Part 1 training- This makes even this "knowledge" worthless because what they told you in Part 1 are techniques that do NOT work and will hurt your website.
You also get 14 videos that shows you how Greg got ranked #1 in the search engines.
You get training on how to create email marketing campaigns. That can of course be a good thing, but the problem is that if you do not have any traffic to your website you have no use for it. "The most important thing you should be focusing on is getting traffic to your site, but that is NOT going to happen with this training course".
Finally you will get more video interviews with more successful internet marketers and videos that contains field reports.
The Gold Service component gives you: 
Very basic support (through facebook) on the OMG Machines "office hours", and the hours and days are:
Monday: 8:30 PM – 10:30 PM
Wednesday: 10:00 AM – 12:00 PM
Saturday: 2:00 PM – 4:00 PM
This is the only days you are able to get support!!
The No Holds Barred support program gives you: 
Personal support and coaching from Greg himself, but only on office hours. This you can get on Skype. You also get Gregs personal email adress, tutorials and webinars.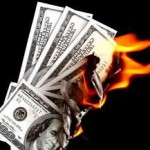 You will get all this for the modest price of $6999!! – This has to be a joke??!! No it is really the price…
Why You should/should not buy OMG Machines

Ok I can admit that there is some useful information in this OMG Machines program, but most of the thing you can learn for free online… So I really cannot find any reason why you should try this program especially when there is a million times better version of this totally overpriced bullshit product.
The reasons why you should NOT try OMG Machines should be really obvious:
First of all it is outdated and dangerous to use the black hat SEO tactics that are being taught.
The price!!
The old classic scam tactic is being used, the OMG Machines promises to much. Like for example that you can make A LOT of money in only a couple of weeks.
There is no refounds and no free trial with OMG Machines (another BIG scam alert)
The training is outdated and will put your business in the grave before it even got to live.
The OMG Machines website is full of fake testemonials and fake income statements (just like all scam sites online)
You have to be careful with programs like OMG Machines and other ones in the same "make money quick" category. Sure you can make a lot of money online there is no doubt about that, but it will take some time before you reach BIG amounts. The best thing I can recommend to you if you want to do just that, is to check out the method that has made many internet millionaires, and that method is affiliate marketing. 
Final words and Verdict
Verdict: SCAM!
Overall rating: 1/10
This OMG Machines program is to a 100% a scam, it is pretty easy to see that if you know what to look for to spot a scam. Stay far far away from programs like the OMG Machines and you do not have to worry about being scamed online.
If you want to try the real deal without all the bullshit, and with real (up to date) training, support, FREE to try, and (if you decide to buy it) a normal price! I strongly recommendy you to read the review on the product that helped me to quit my fulltime job in only 7 short months.
I hope you found this review of OMG Machines to be helpfull and now hopefully you know what it is all about. If you got any questions or maybe you have experience with OMG Machines? Please let us know in the comment section below!
I wish you the best!
John
Founder of: Start Make Stop Waste