Today we look at Passive Income Machine. What is Passive Income Machine? How does it work? Are there better alternatives you might want to consider instead? This is a few of the questions we help you answer!
Product name: Passive Income Machine

Official Website URL: https://www.phlos.net/pim-sales-preview/
Owners: Paul Nicholls and Trevor Carr
Overall Rating:
(3.5 / 5)
Recommended: Maybe…
P.S.
==> Learn about my #1 Recommendation if you want to learn affiliate marketing on this page
Intro
Give a man a fish feed him for a day, but teach that man to fish and you feed him for a lifetime. That is one of the most profound sayings that have been passed down from generation to generation. What people haven't stressed much upon is the fact that the man has to pay to learn how to catch the fish. This is the state of affairs in the 21st century. In the realm of affiliate marketing and online courses, you are required to pay to learn such valuable skills. How valuable are such courses, however? The sole purpose of this review is to scrutinize Passive Income Machine, in a bid to know whether it can enable you to create a sustainable passive income for as long as you want to. This I will do by providing you answers to the following questions:
–    What is Passive Income Machine about?
–    How does it work?
–    What are the features in Passive Income Machine?
–    How is Passive Income Machine priced?
–    Is it legit?
–    Is there a better alternative to Passive Income Machine?
–    What are its advantages and disadvantages?
What is Passive Income Machine?
Passive Income Machine is a well-curated training course that Paul Nicholls and Trevor Carr established in order to teach people the ways to earn recurring or passive income online. The best thing about this course is that it directs people about how to make this money through Facebook groups and websites, as opposed to them only trying to create new websites.  This means that you do not have to struggle with the creation of a new website if you have a Facebook account.
The claim made by the owners of Passive Income Machine is that it can enable interested clients to make an easy $2000 every single month on autopilot. What the course does is that it supposedly instructs you on how to build a Facebook membership site, and how to earn the recurring income while managing it.  Even without criticizing whether Passive Income Machine is genuine or not, I would like to point it out that the method they recommend in this course is one that can be actualized, but the money would not come in as easily as Paul and Trevor claim. In order to make sustainable and recurring income from the Facebook paid membership sites, you will have to learn a lot more than what is offered in this course, or you will simply end up earning way less than what is promised.
How does it work?
One of the things that I am pretty sure you would be interested in a person looking forward to supplementing your active income, is how Passive Income Machine works in order to decide whether you can try it out. In order to get started, Paul and Trevor will require that you purchase the course. This will give you access to 16 training videos that will direct you on how to create membership sites whether you have a website or not.
The training is therefore designed to cater to the instructional needs of those people who own Facebook accounts, and for those who own websites. You can, therefore, learn how to create a paid Facebook membership site that you are required to woo people to pay to join. You can also learn how to make the income by creating traffic to your website. As you can see in both instances, you are doomed to fail if you lack or end up not being able to create an online presence or to get a massive following.
According to the course, you are required to charge the people who want to join your group $10, though this might not end up as you expect it to since you've not established any real value to them.
Features in Passive Income Machine
As seen above, Passive Income Machine is a course that contains 16 videos. The course is split into two sections. The first section has 7 videos, and contain instructions given by Trevor on how to begin earning money even without having a site, and how to get people to pay for the membership group that you will create.
In the second section, there are 9 videos in which Paul takes you through the step by step approach on how to create a monthly membership on WordPress. The outline of all the lessons is as below:
Section 1-The no-website approach by Trevor
1.    Introduction
2.    Group creation
3.    How to use Blogger.com
4.    Creating content
5.    Traffic
6.    Squeeze pages
7.    Conclusion
Section 2- The website approach by Paul
1.    Introduction
2.    Tools and Software
3.    The types of membership models
4.    Building your membership website
5.    Creating the content
6.    Retaining your clients
7.    Pricing
8.    Traffic.
9.    Email marketing.
As is the norm of this type of course, there are usually OTO's to help you navigate past. The OTO's offered in this case are:
–    OTO#1 –Has 12 courses that you can go through in a year.
–    OTO#2-Has a 55-minute case study that shows you how to generate more traffic and to fast track your PIMs.
–    OTO#3-The license rights to let you get 100% commissions for the whole sales funnel.
Pricing 
Passive Income Machine has a front end price of $9.95 that gives you access to the 16 step by step videos that show you how to rely on the strategies developed by Paul and Trevor to create an extra stream of passive income. For the OTOs, you have to pay the following amounts:
–    OTO#1-$97- Has a $47 Downsell for which you get only 6 courses.
–    OTO#2-$27- Has a $17 for which you don't get the case study.
–    OTO#3-$47-Has a $27 Downsell.
Is it a scam or is it genuine?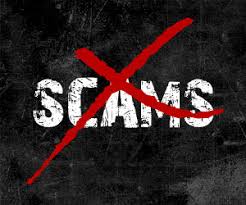 Since you are well-acquainted with Passive Income Machine and you know what to basically expect from it, it is now to know whether it is genuine or it is a scam. There are a number of reviews about this training course that have been done various websites, each revealing different things about Passive Income Machine. On Escape The Rate Race (https://escapetherat-race.com/passive-income-machine-review-scam-or-legit/), the course has been approved but goes ahead to stress on the fact that you have to put in a lot of work. On Bobby Don Online Marketing (https://www.bobbydonlinemarketing.com/passive-income-machine-review/), the course has a rating of (9.5/10) stars, with the ease of training, quality and value for money being the major things that have been highlighted as superior, by the author of the review.
On Dear Boss I Quit (https://dearboss-iquit.com/passive-income-machine-review), different sentiments are presented all together. In the review, we can see that the membership course that is recommended by Passive Income Machine is a legit method, but it is not as easy as Paul and Trevor make it sound.
Which is where I can in to echo the same sentiments about the efficiency of the course. The truth is that getting people to sign up to your paid membership group or website is not an easy task and you cannot be sure whether those people will pay on a monthly basis. As much as you can make an income by putting in the work, the $2000 per month on autopilot promise may not be attained.
Which is why I will go-ahead to present the most suitable alternative to Passive Income Machine in the next section.
---
Alternative to Passive Income Machine
Since you do not have all the time to try out what will work and what will not, I think it is best that you settle on what has already been proven to work. My number one recommendation for anyone who is trying to earn passive income is Wealthy Affiliate. Wealthy Affiliate is going to enable you to build an online passive income affiliate marketing business from scratch, and you can kickstart the process without having to pay a single penny for it. This means that you can confirm that it actually works before upgrading to the paid version.
==> Learn more about that on this page!
---
Pros and Cons
It is always smart to compare the positves against the negatives to get a better overall view of something. As always in my reviews I provide you with some clear points on both sides of the spectrum:
Pros
–    Has a great business model ( membership plan)
–    You can use it despite not having your own website.
–    High-quality video and audio.
–    Easy to use
–    Provides value for money.
Cons
–    The upsells.
–    You can only use it effectively if you have a large following, this may take time to set up.
---
Do you own or represent Passive Income Machine?
If you are a representative, or associate of Passive Income Machine and have found something not to be correct in this review please, feel free to tell and I will make sure to update the info on this post. The easiest way to do it is in the comment section below or by simply sending us an e-mail.
---
Final words and verdict
Verdict: Legit 
Overall rating:
(3.5 / 5)
Ok, I think that sums up the overall view of Passive Income Machine pretty good. It is a legit tool, absolutely, however, if it is the best one out there for you and your particular needs is another story. You have to decide that yourself, of course, I would recommend that you look at different options and compare them to see what tool you will get the most value from.
You made a wise decision to read this review and you are a smart person so I am absolutely sure that you will find the right tool that suits your particular needs the most and that you also feel comfortable and easy to use!
Better alternatives? (my #1 recommendation)
There is more than one way to learn this stuff called affiliate marketing, I know of many good courses both for beginners and also for more seasoned affiliates to develop their skills,  have many of them listed on this website. However, the absolute best one I can recommend is (without a doubt) Wealthy Affiliate. First of all, it is free for you to try for as long as you want before you decide if you upgrade to the premium version. Other than that it is super simple to use and start building your online empire with. It is plain and simply perfect for beginners, however, there are many benefits even if you are a seasoned affiliate as well, so if you haven´t already checked it out then I would highly recommend that you do!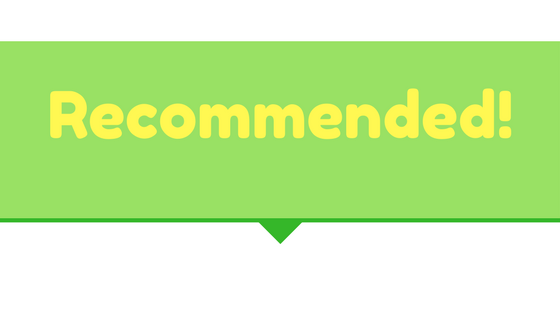 ---
I hope you found this review of Passive Income Machine to be helpful and that you now have a better understanding of what it is and if it is something for you or not. Please, if you have used any of its services then share your experience in the comment section below! Also, if you got any questions about this I will be more than happy to answer them below!
I wish you success!
John,
founder of: Start Make Stop Waste