Today we Review the new and hot service in the investing space named Perfect Portfolio. What is Perfect Portfolio LLC? How does it work? Might it be a smart move by you to learn from what they teach? Let´s look into it!
Product: Perfect Portfolio LLC
Owner: Minesh Bhindi (founder)
Price: Main program is $5,000, FREE courses available aswell (see further down in review)
Who is it for: People looking to learn a brand new investing and trading tactic
---
Note:
Please do NOT invest more Money than you can afford to lose when it comes to investing and trading, past performances and other peoples success are not a guarantee of your success! 
---
Intro
Life is rough – just making it through each day is a struggle; having enough money to live on without worrying about your bills and to plan for the future is a goal most of us want to reach, but, unless you're the next Warren Buffett, figuring out how to make your money work as hard as you do is like trying to understand quantum physics when you've never even seen the insides of a physics textbook. The general populace understands basic arithmetic, but eyes glaze over and heads become stuffed with cotton when trying to understand high finance; this is why we hire accountants and investment advisors. However, most of us still want to understand what our accountants and investment advisors are doing for us – enter Perfect Portfolio, LLC.
Perfect Portfolio, LLC is not an investment company – its focus is on education, not making investments on its clients' behalf. Perfect Portfolio wants to teach you, the customer, about investing in such a way as to be both simple to understand and exciting to do; they put you in the driver's seat, and offer education and encouragement along the way.
What is Perfect Portfolio, LLC?
Perfect Portfolio, LLC was founded in 2019; it utilizes three programs created by Minesh Bhindi to educate the non-financial community on how to grow wealth with safe investing. Perfect Portfolio is NOT an investment company; it educates its customers and the customers do the investing themselves.
How does it Work?
Perfect Portfolio is based on a philosophy Minesh Bhindi learned from his father: "Time in the market is more important than timing the market." Meaning, stay in the market for the long haul and don't try to time your investments to meet the market's fluctuations.  Bhindi then developed what he terms the "Wealth Triangle Philosophy":
1: Buy at or below market value
This is essentially the "Buy low/Sell High" mantra we all learn when we start investing; its worth is obvious – buying at the best possible price lets you buy as much as possible of an asset without breaking your budget.
2: Cash Flow
Buying an asset with a zero-dollar cash flow is a bad idea; it costs you money, now and in the future. Assets that don't provide you with cash flow restricts your income and hampers you from further investment
3: Compound
Buying assets who show a proven record of price increases grows your money; you buy the asset, cash flow it, and then buy more of it.
---
What Areas Can (and Should) You Invest In?
Perfect Portfolio concentrates on three areas of investing:
Gold/Silver
Real Estate
Stocks
These three areas are the most proven wealth creation assets throughout the history of investing; gold and silver are finite precious metals, used as a monetary exchange base over the course of world history. Real estate is also a finite product; new land creation is rare and relies on volcanic activity – land's value also holds up over the long haul. Stocks are the riskiest of the three, but there are stocks with consistent growth records over time as well; these stocks are known as "Blue Chip" stocks, and they consist of the longest-running companies in American business. Tech stocks are relatively new on the scene, but there are some tech companies considered to be "Blue Chip" as well, such as Microsoft, Amazon and Google.
---
Recommendation:
If any of the 3 above investing areas are interesting to you, I would highly recommend that you pick the one that interests you the most and Before you decide to invest in the particular program you instead Watch the free training video on that particular area you are interested in, wether it is Precious metals, Real Estate or Stocks.
==> Claim your FREE Precious Metals traing on this page
==> Claim your FREE Real Estate training on this page
==> Claim your FREE Stocks training on this page
Note: Perfect Portfolio does require a minimum investment of $5,000.00 to try their programs; most customers invest $25,000.00 or more. If you have the minimum amount free for investing, you may want to look at Perfect Portfolio as your initial foray into the investment market.
---
What does Perfect Portfolio Offer?
Perfect Portfolio offers its customers three things:
1: Just in Time Education
Learning how to invest, safely and properly, takes a lifetime for those who understand it easily. For those who don't, a Just In Time (JIT) education process lets you learn what you need to know to make the next step; you take the step, and come back for more education when you're ready to move on. Perfect Portfolio doesn't offer three-day seminars with thousand-page manuals – you get what you need when you need it.
2: 1-on-1 Coaching
Perfect Portfolio offers its customers one-on-one coaching with Deep Jethwa, the head coach at the company. Deep Jethwa has been using Perfect Portfolio's programs to invest his own money since 2014
3: Support for Life
You will get weekly support calls from Perfect Portfolio for as long as you remain a customer; they are committed to your success and provide support for you on your journey as you grow your wealth.
---
Is Perfect Portfolio Genuine?
Perfect Portfolio boasts customers in forty-six countries and a 92% success rate; they state they have $118,000,000.00 in US dollars being invested and grown for their customers. They are new on the horizon in the investment world, so I understand there's room for some skepticism, but they appear to be a legitimate opportunity, and you will understand why once you understand the tactic being used to generate cashlow.
Most people who start a program earn a nice 2-4% ROI in cashflow every month, and what is even more impressive is that they start to do it already their first month as program members:
Perfect Portfolio reviews:
Video reviews of Perfect Portfolio:
---
Pros and Cons of Investing with Perfect Portfolio
Just like with anything else there are some pros and cons associated with Perfect Portfolio as well, and as always in our reviews we provide you with some clear points on both sides:
Pros                                                                
Invests in safe areas
A different investing tactic you most likely haven´t seen before
Excellent training strategy
One-on-One coaching
Support for as long as you remain a customer
Cons
Minimum investment of $5,000.00 required to start a program
New company in the investment market
---
Alternatives to Perfect Portfolio?
There are many similar service out there, however, none of them offer you the same and unique investing strategy learned from Perfect Portfolio, a strategy that their members seem to love. However, Everything is not for everyone and if you are not charmed by the Perfectportfolios services and what they can do for you but still are looking for something similar then you might want to check out Capitalist Exploits services.
They stand out in the market with unique insights and strategies as well, and even offer you a lot of high value material for free as well if you sign up to their newsletter.
**Learn more about Capitalist Exploits on this page
---
Do You Own or represent Perfect Portfolio LLC?
If you are a representative, or associate of Perfect Portfolio LLC and have found something not to be correct in this review please, feel free to tell us and we will make sure to update the info on this post. The easiest way to do it is in the comment section below or simply by sending us an e-mail to john@startmakestopwaste.com and we will get back to you and/orupdate the Review is something was not correct.
---
Final Thoughts on perfectportfolio.com
Verdict: Legit!
Overall rating:
(4.7 / 5)
The world of financial investing is in almost all cases hazardous to the newbie, and the newbie either knows this upfront or finds out quickly. There's a reason there are so many financial investing advisors out in the market – most of us lose our way quickly in the quagmire and require somebody with knowledge to pull us out and move us forward.
Perfect portfolio offers you a new way to invest. For example, did you know that you can generate cashflow of 2-7% ROI from Gold and Silver? Just by sitting on them? Yeah, that is just one thing you can learn how to do with the help from what is offered to you here.
Recommendation: If you find a knowledgeable and honest advisor, then stick with them; if you want to know they're honest and knowledgeable, try something like Perfect Portfolio, to learn your way around the investment market.
You can then stay with your advisor and not worry, or you can do the job yourself, with the comfort of knowing you're not being cheated, or just not growing your wealth as fast as you could, and enjoying the excitement of making successful investments on your own.
Note: Please do NOT invest more Money than you can afford to lose when it comes to investing and trading, past performances and other peoples success are not a guarantee of your success!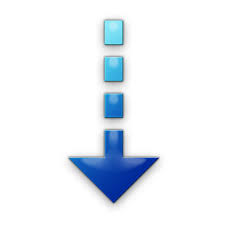 ---
I hope you found this short Review of Perfect Portfolio LLC to be helpful and that you now have a better understanding on what it is and if it might be something for you. If you have used any of their services yourself then please share your experience in the comment section below as it can help others understand if it is something for them. Also, if you got any questions about this Review I would be more than happy to answer them below!
I wish you much success!
John,
Founder of: $tart Make $top Waste