Today we look at Plexus Worldwide for you. What is Plexus Worldwide? A scam or a legit opportunity? How does it work? How good are the products? Is this something for you or are there better alternatives out there?
Company: Plexus Worldwide

Website: www.plexusworldwide.com
Owner: Tarl Robinson (Founder)
Price: $34.95 + $99/$199 to start + $100/month (If you want to sell their products yourself)
Who is it for: Uneducated people on how to sell online + MLM enthusiasts
Overall rating:
(2.5 / 5)
What is Plexus Worldwide? – Pyramid scheme?
Plexus Worldwide was founded by Tarl Robinson back in 2006, it is a classic MLM company that specializes in selling different health and weight loss products with the help of it´s "ambassadors" who do the job. Anyone can become a so-called "ambassador" and start selling any product that the company offers.

However, the recruitment of people "under you" is what will make you the real money, and that is also why many (me included) would call this a pyramid scheme.
How does it work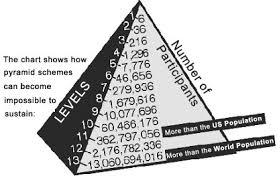 There are different ways to make money with Plexus Worldwide, however, before you can start (and this is something I find completely nuts) is that you have to pay to start selling… Yes, you heard that right, before you can help the company to sell… You have to pay…
** That is the #1 reason why I HATE MLMs (read more reasons here)
This is how it works (more detailed):
First thing is the initial sign up fee of $34,95 to become an Associate.
Being an associate will only make you able to purchase the products at a wholesale level… It will not make you able to sell them and earn money from doing so…
Ok??
How can I start selling the products and make money from them?
You have to become an ambassador for that. Ok, so how do I become an ambassador? Well, you have to either buy a minimum of $100 in products yourself or have a person "under you" that purchased for a minimum of $100.
And if you want to stay qualified as an ambassador you have to pay $100 per month (!)
So, in short, to be able to sell for the Plexus Worldwide company you have to pay $35 + $100 each and every month that you want to keep doing it…
Wow!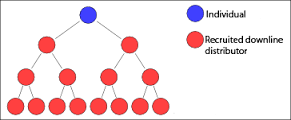 P.S.
To be honest I am not surprised, this is how MLMs and pyramid schemes operate, and the reason for it is simple, they simply need to get money from you in order to be able to pay al the people in the pyramid structure for the whole thing to be able to "go around" and that is also why MLM products are often very overpriced, in order to pay on the different levels in the pyramid.
**Tired of MLMs and pyramid scams? Want to see how you can sell ANYTHING you want without being involved in neither MLM nor pyramids?
==> Click here and read about a smart LEGIT opportunity instead!
---
How does The Plexus Worldwide pay their ambassadors?
If you for some reason (maybe an ambassador talked you into it) want to start selling the products that Plexus Worldwide have to offer, there are some different ways for you to make money.
First of all, you can purchase the products at wholesale price, and then sell them at retail price.
You will earn 15% commissions if you sell products between $100 – $499 and 25% commissions if you sell products worth $499+ per month…
You can also make money by reaching different ranks (a classic MLM way) and also by helping the people under you (if you have any) to reach different levels.
All in all, their compensation plan is confusing (in my humble opinion) and I am sure you think the same, at least if you are new to MLM. Below is a video that explains it in more detail:
---
Who is the owner?
Before you join a company or some kind of business opportunity (MLM or not) you want to know who the owner is, and more importantly, if the owner is real, or a fake one. The reason for that is of course that if the owner is proud over the product it will stand behind it if the owner is not proud he/she will (in most cases) hide behind fake names and fake photos.
So, is the owner for Plexus Worldwide a real one? Yes, the owner Tarl Robinson is a real person, and that is a plus (at least in my book). above is a video interview with him.
---
The Plexus products:
There are basically five different products offered by Plexus:
Nutritional Supplement products
Skin Care Products
Weight Loss Products
Personal Care Products
"Combo Packs"
How good are the products?
As any seller of Plexus and I am sure you will get the same kind of answer "Our products are miracles! the best on earth" Lol!
However, to get a better (and more accurate view) It is always wise to see what the buyers of the products have to say, that leads us to the:
Online reviews and ratings
Something that is always wise to do before you make a decision on joining (or buying) something online is to look at what the most well-known and trusted review and rating sites have to say about the particular company you are interested in. As always in our reviews we make sure to provide you with their results (with clickable links) to make this task easier for you:
BBB

Accredited: NOT accredited by the BBB
Rating
(3 / 5) (out of 149 reviews) click here for details (opens in new window)
Trustpilot

Rating: N/A
Yelp

Rating: N/A
The conclusion from this:
Well, as you clearly can see above, and through the link is that the company is NOT accredited by the BBB and their overall rating is 3 out of 5 stars from the users of their products and services. Not that impressive I would say.
Any red flags?
Well, there are both great reviews and also very negative ones, it is important that you are aware of that and please make sure to read some of them before you make any decision, for your own good. Below is an example of a "not so happy" customer of The Plexus Worldwide:
I had a subscription for 1 supplement with Plexus. They double charged me for this. When I called customer service they told me to email my credit card statement showing the double charge since they only showed one order. I did and received an email back saying they were sending it to the financial department to process a refund request and I could expect a refund in 5-7 days once approved. That was 4 day ago. Then I received another email from them this morning saying that they investigated their merchant account and only found one charge so the claim was closed. I called them back and got the same poor customer service. I then called my credit card company to file a charge back claim. The credit card company said Plexus was definitely in the wrong because there were clearly two processed charges to my card that had processed on July 11th (2 weeks ago!!!). If you order from plexus, be very very careful, especially if you sign up for a subscription. Watch your credit card statements closely. I'm not sure if they're scamming people or just have horrible customer service.

-The BBB website
Is Plexus Worldwide a scam?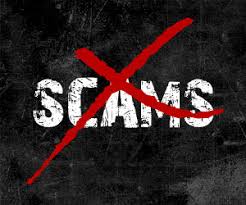 So, is The Plexus Worldwide a Scam? No, I would not call it a scam, even if I would absolutely not recommend it either. I have stopped to call things a scam, as I have received too many threats (of different kinds) in some cases when I have, so nowadays I only say that I do not recommend stuff… even if I sometimes want to call them scams. Am not saying that is the case here with Plexus, as I do think that some of their products might be good actually, and Plexus also got a real and physical owner and also good reviews from happy clients, however, it is important to mention that they also got horrible testimonials.
In short, Plexus is not a scam, in my opinion, it is simply another MLM that sells Health and weight loss products, etc.
The pros and cons
Another thing that is always wise to do before making a decision is to compare the positive sides of the particular company you are interested in, against the negative sides of it. As always in our reviews we provide you with some clear points on both sides of the spectrum:
The good
Real owner
Seems some of the products helps people
60-day money back guarantee
The bad
There are some horrible reviews out there
You have to pay $100 per month to be able to continue to sell yourself
It is an MLM
It is an MLM
It is an MLM
---
Are there better alternatives out there?
If you mean a better MLM alternative then I would say no. However, you absolutely need to know that you can start selling health and weight loss products without having to participate in any kind of MLM. You can do it without having to pay $100 per month, in fact, you do not have to pay anything (why would you want to do that??). And you can sell exactly whatever products you want online, health, weight loss or whatever it is you want to sell and make commissions doing so. You do not need to recruit other sellers under you in order to be able to make money, instead, you can only focus on selling yourself.
So yes, there are better alternatives I would say, I got many different ones listed on this website, however, the absolute best one I can recommend is one that is also absolutely FREE to join and try out before you make any kind of decision.
==> Click here to read about your best alternative (in my opinion)
Do you own or represent Plexus Worldwide?
If you are a representative, or associate of Plexus Worldwide and have found something not to be correct in this review please, feel free to tell and I will make sure to update the info on this post. The easiest way to do it is in the comment section below or else you got the e-mail on the about page.
Final words and verdict
Verdict: Legit
Overall rating:
(2.5 / 5)
Ok, I think that sums up the overall view of this company pretty good, it is a legit one, absolutely. However, keep in mind that ANY MLM can be shut down at any moment, so you might want to think both once and twice before joining one… And if you are part of one, it might be a good idea to start generating income from other sources as you WILL lose your business if authorities close the MLM you are part of down.
I cannot recommend this type of business, especially not when it costs money for you in order to be able to sell it… If that wasn´t the case then sure, I could have recommended it.
Anyway, the decision is always up to you,
Ok, so now what?
You made a wise decision reding this review and you are a smart person. I am sure that you will find a real and legit online business that suits your particular needs and preferences best!
What I would recommend is that you sell exactly what you want, but instead of doing it through an MLM you can do it through affiliate marketing.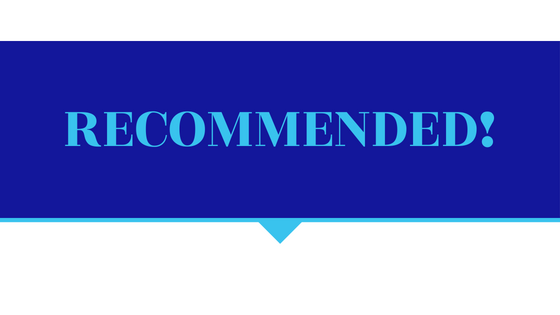 I hope you found this short review on The Plexus Worldwide to be helpful and now you should have a better understanding of what it is and if it is something for you or not. Please, if you have tried it yourself then share your experience in the comment section below as it can help others. Also, if you got any questions about this review I will be more than happy to answer them below!
I wish you success!
John
Founder of: $tart Make $top Waste