Today we take a look at the popular Power Mining Pool. What is Power Mining Pool? A scam or a legit opportunity? Can you really make a lot of money with it? Will it be something for you or not? These are some of the main questions this short review will look at.
Product: Power Mining Pool

Website: www.powerminingpool.com
Owner: Andrew and Mike Conti (Founders)
Price: FREE to join, to start mining it is minimum $55 to get started
Who is it for: Cryptocurrency enthusiasts and MLM enthusiasts
Overall rating:
(0.5 / 5)
For a LEGIT mining platform


Before we start (Important):
It is always important to do your own due diligence before deciding to trust a company enough to hand over them your own hard earned money. You need to be aware of that there are so many scams online, especially in the crypto world.
However, once you know what to look for it becomes pretty easy to avoid 90% of them by only the first glance.
**If you want to see our Top 10 tips for beginner crypto investors click here
Ok, with that being said, let´s continue with the review of PMP.
---
What is Power Mining Pool?
Power Mining Pool (PMP) is a website that is VERY popular right now and it gains a lot of new members from all around the world every day. Just like the name suggests it is a cryptocurrency mining platform, that can be used by anyone.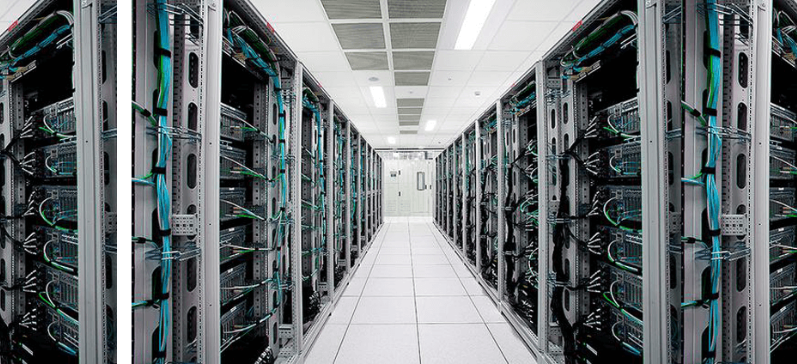 According to PMP it is a platform that mines the 7 most profitable cryptocurrencies by using an auto-system that track the profitability ratio every few hours and switch resources away from less profitable coins automatically without "human emotions" in the mix. This maximises profits 24/7.
---
How does it work?
Just like Bitcoin, PMP is decentralized and not owned by any person, not any person or entity owns Power Mining Pool. This allows you to be part of the mining phenomenon.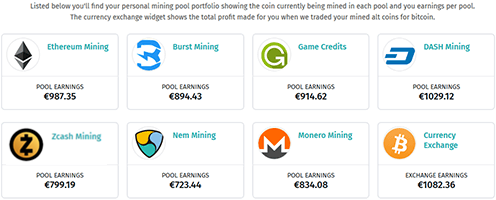 To get started is very simple,
first of all, you sign up for a FREE account.
Then you simply make a deposit to your PMP account.
Once that is made you are already set-up to start earning/mining automatically and you will see your mining results grow each and every day. 
---
How do you get paid?
You will get paid to your own Bitcoin Wallet. You will see your earnings displayed in Euros in your back office and you can make a withdrawal at any time, as long as you got earnings, of course.
---
The products and services
There are 7 different cryptocurrencies that you will mine:
Bitcoin
Ethereum
Burst
Dash
Zcash
Nem
Monero
---
Is Power Mining Pool a Scam?
So, is Power Mining Pool a scam? No, at least not right now as it pays its members each and every day and working smooth.
However,  here is the thing I want to highlight the most and that is that I have personally a very strong feeling that the whole "mining thing" is actually a "Hyip thing".
That means in short that the program will keep working and paying out to its members for as long as it is coming in more money into the big "sharing pool" that comes out of it…
When that happens the program will stop working and nobody will get paid anymore… This doesn´t mean you cannot make money from it because you can, at least as long as it works.
These kinds of programs have been around for a very long time, most of them only survive 4-5 months but in some cases, they work for years and then is also when people can make some very good money with the hyip programs.
Important to mention here: Please do NOT invest more money than you can afford to lose into this or ANY investment at all, especially not into something like this that both walk, talks and acts like a hyip program.
---
Is it for you? Better options?
So, is PMP something for you or not? Well, if you ain´t got the money required to start $55 then this is not for you.
Also, if you cannot afford to lose $55 then this is also not for you.
If you only are prepared to invest $55 then this might not be for you also…
Why?
Well, because if you want to make a significant earning, an investment of $250-$500 (minimum) would do the trick.
However, keep in mind that this is a risk and nothing is granted. So it will depend a bit on how you are as a person also, are you a risk taker and enjoy "playing with fire" then go ahead, however, if you always play it safe then this is probably not for you.
On the other hand, who knows, when you log into the member's area you can clearly see that people are joining it like crazy, you can also see that they are buying a lot of shares… So, if it will be around for some years it might be worth it, depends on you?
However, be prepared that the program can close down at any time. Ponzi (Hyip) schemes tend to do that.
Better alternatives
**If that is too much for you maybe use a more trustworthy beginner mining platform like this one instead (opens in new window) It´s super simple to use and you can invest as little as 2-3 dollars if you want to test things out first.
Below is a video on how to get started (it´s super simple)
If you not only want to invest in Bitcoin but instead use it to make money fast I would personally recommend day trading with Bitcoins and/or other cryptocurrencies.
It is not as hard as you might think, the absolute best recommendation on what platform you should pick as a beginner is without a doubt SimpleFX as they offer step-by-step tutorials and also 3 demo accounts filled with $100,000 each for you to practice with until you feel confident trading with your own money.
==>Click here to read more about SimpleFX
---
The good
Super simple to use
Got a lot of members
The bad
Talk, walk and acts like a "hyip"
---
Final words and verdict

Overall rating:
(0.5 / 5)
Ok, I think I have made my point pretty clear on this one. This is a way to make easy money, however, just like the good old saying "easy come easy go" it might be a risk that you lose it all.
If you are going to do this I would recommend that you make sure to withdraw your earnings as soon as you have made the money that you invested back before you start to reinvest in buying more shares.
It is of course up to you.
Important to mention: Please just keep in mind to NEVER invest more money than you can afford to lose. Stick to that rule of thumb no matter what investment opportunity you come across as you never know what tomorrow brings. There is no such thing as a bullet-proof investment.
I hope you found this short review on Power Mining Pool to be helpful and now you should have a better understanding of what it is and if it is something for you or not. If you are a user please share your experience as it can help others. Also, if you got any other questions about this review I will be more than happy to answer them below.
I wish you success!
John
Founder of: $tart Make $top Waste