What is Robinhood.com? What does it have to offer that its competitors are not offering? Does it have some extra-ordinary features that you should not be missing out on? We shall be finding out about this and more in today's review. Below are the main elements of the review that will help us have a clear understanding about what Robinhood.com is here to achieve:
What is Robinhood.com?
Which are the main features of Robinhood?
How does the cryptos section of this platform work?
Robinhood Gold, what is it about?
The fees you can expect to be charged on Robinhood.com
Is Robinhood.com a scam?
Pros and Cons
---
Name: Robinhood.com
Official Website URL: https://robinhood.com/us/en/
Overall Rating:
(3 / 5)
Recommended: Yes ( It has limited crypto options. It may not be the best option for those who are out to invest in cryptos)
==> Here is a recommended alternative to Robinhood.com ( Get a free crypto ATM Card + $50 Worth of Cryptos)<==
---
What is Robinhood.com about?
Robinhood.com is a very popular free trading app, which allows investors from all walks to make an income by trying their hand in a wide variety of stocks, without incurring any charges that other  platforms otherwise charge. This platform had for the longest time held its position as the sole free brokerage free platform, but has gradually faced stiff competition from the other platforms who have also realized that it is very possible to offer similar services at no charges.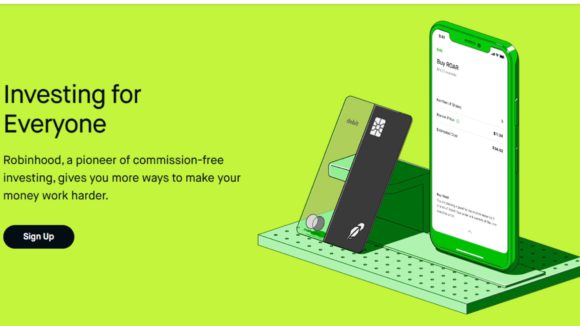 Even with quite a significant number of brokerage firms encroaching the space that was otherwise Robinhood's competitive edge, it still remains to be the preferred option for the investors who are out to purchase various assets. Robinhood.com also included cryptos to its list of offerings, making it a relevant tool in the current day world, in which there is a gradual move towards the mass adoption of cryptos.
Robinhood.com is also popular for offering a cash management system that allows one to earn interest on the funds held in their account, along with paying bills using the special MasterCard debit card. To make these cards even more useful, Robinhood has made it possible for its customers to access more than 75000 ATMs, and to withdraw money at absolutely no charges.
Which are the main features of Robinhood?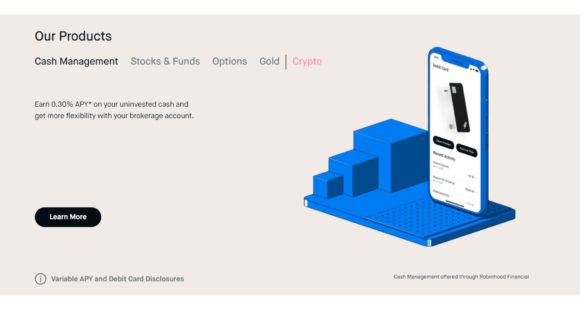 You can benefit from this platform's main features, which include:
Scheduled deposits– Robinhood.com allows you to schedule automatic cash deposits to your account on a weekly, bi-weekly, monthly or even quarterly basis. This features helps those who would otherwise struggle with depositing money by themselves when time is due.
It has advanced order support– Robinhood.com allows order types such as market orders, stop orders, as well as limit orders.
Robinhood Instant– with this feature you can gain access to the deposits you've made (that are less than $1000), or even access the money in your account right away right after the sale of your stocks. With other platforms in the market, you are required to wait for not less than 3 business days to access your money after selling the stocks. '
Robinhood Gold– this is a feature that lets you do after-hours trading, as well as gain access to larger amounts of your cash deposits on a need-to-basis (instantly)
Crypto trading – this is one the latest features to be included on the platform. With this one, you can access and trade in several cryptos as well as track the prices of many other coins.
The free stocks trades offered by Robinhood.com target millennial investors who can use the app to earn an income on the go.
How does the cryptos section of this platform work?
Robinhood.com's cryptocurrency trading service lets traders purchase and sell some of the very popular cryptos, including:
This service is gradually being availed to customers in states in the USA. So far, more than 50% of the entire USA population can purchase cryptos from the cryptos menu of the app. For those people who cannot trade in cryptos, Robinbhood.com has ensured that they can still track the prices and data of 16 digital coins.
Trading in cryptos on this platform is free of charge, which is unlike what other platforms like Coinbase and Binance are offering. With the other platforms, you are required to pay some fees.
Robinhood Gold, what is it about?
Robinhood Gold happens to be a "premium" feature of Robinhood.com that allows investors to do what is referred to as margin trading. It is an opt-in service which charges a flat fee of $5 per month. This is a service that the expert traders can take advantage of, owing to their deep understanding of how the markets work. The new investors, however, should refrain from using margin trading without expert guidance. In the same manner that you can get massive profits from a single trade, is the same way in which you can make huge losses in the event that the market predictions do not go as expected.
The fees you can expect to be charged on Robinhood.com
The main trades happening on this platform are free of charge. This includes the stocks, options as well as ETFs. There are, however, some other fees that most people never incur anyway, but are worth looking into. Like if you decide to use the Robinhood Gold Service, you should be willing to part with $5 per month, in addition to an interest of 5% of the margin that is more than $1000.
You should also expect to incur a fee of $22.10 for every $1000,000 worth of principle on the sells. These charges are often rounded off to the nearest penny. Robinhood.com charges these fees to take care of the costs that regulators SEC charge.
If you are selling equity, you should also be ready to incur a fee of $0.000119 per share. Those selling options should be ready to incur a fee of $0.002 per share. Fortunately, enough, this fee does not go beyond the $5.95 mark.
Is Robinhood.com a
Scam

?

In my humble opinion, this platform is 100% genuine. It is one that people have been using to earn an income with as they trade for a very long time. Most people have used it to trade non-crypto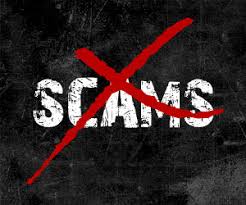 assets at no fee, which is something that many investors have found helpful in their journey towards building a diversified portfolio of assets. The inclusion of crypto assets has made the deal even better.
The only thing about Robinhood.com that you will possibly not like that much is the quality of the services that are offered. On Trustpilot,  for instance, the platform has a rating of (2/5) stars, which is quite low in my own opinion. Most of the customer complaints tend to highlight the weaknesses of the customer service department, where their issues have gone unattended to.
==> Crypto ATM cards are the coolest thing in the block. Get yours (For Free) From a Reliable Platform<==
---
Pros and cons
Pros
No fees and charges for the trades
Supports cryptocurrency trades
There are no minimum deposit and minimum balance requirements.
Cons
The trading functionality of the platform is limited in comparison to the competitors
The platform does not support bonds and mutual funds.
---
Final Words and Verdict
Verdict: Legit
Overall Rating:
(3 / 5)
I think Robinhood.com is a pretty decent platform and were it not that the customer service department has been found lacking, I would have recommended it right away. To that regard, I think it has some impressive features that you can rely on, but if you do not trust it enough, then you can have a look at what my number one recommended alternative to Robinhood.com has to offer. My recommended alternative is a platform that deals with cryptos, but it has some other significant benefits that I think you would like to have a look at.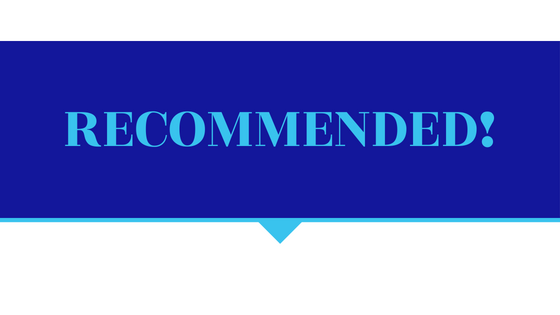 ---
Thank you for sticking with me to the end of this review about what Robinhood.com is about. I hope you loved it and that you now know whether it is one that you will rely on to earn your income as an investor. Do not forget to have a look at what my number one recommended alternative has to offer, and you can be the judge of the platform that is offering better opportunities and features.
Eric,
Blogger,  Bitcoin Investor, and team member on Start Make Stop Waste!