Today we take a look at a company named Rosland Capital. What is Rosland Capital? Is Rosland Capital a gold scam? Or is it legit? Also, will it be something for you or not? These are some of the main questions this short review will focus on. Ok, here we go!

Company: Rosland Capital
Website: www.roslandcapital.com
Owner: Marin Aleksov (CEO)
Price: Depends on your investment
Who is it for: Gold and other precious metals investors
Overall rating:
(1 / 5)
==========================================================
Important to mention before we go into more details of this review:
We always strongly recommend you doing your research online before you choose a company to invest with.
There are so many reviews online of clients being ripped off and scammed.
So please investigate thoroughly before you make your decision.
ALWAYS Review and compare the Top Gold IRA Companies Before You Invest!
There are literally hundreds, even thousands of precious metals dealers and IRA custodians to choose from.
The risk with this is that it can be easy to settle for the first company you find that "impress you".
The problem is, while most gold dealers offer similar bullion prices (based on the live spot price), they can differ A LOT in their shipping policies and storage fees, which are typically decided by the IRA custodians they deal with.
This is also where the "ripoffs" usually take place in the form of hidden fees and lack of transparency.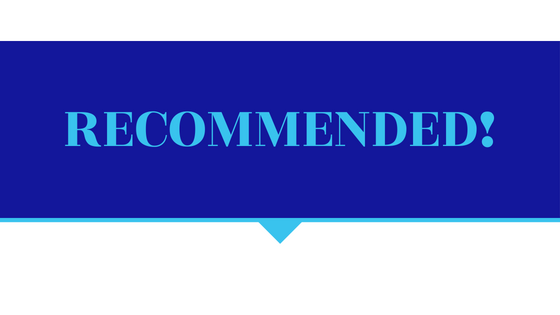 With that being said, let´s continue with the review on Rosland Capital!
==========================================================
What is Rosland Capital about?
Founded in 2008 by the CEO Marin Aleksov, Rosland Capital is a relatively "new" precious metals asset firm. It has been heavily promoted on tv and radio.
Plain and simple, Rosland Capital is a company where you can buy metals in physical form, they also offer IRAs to its clients.
For the moment the company employs about 70 people and they put a lot of weight on education to its clients on the benefits of buying precious metals to make their total net wealth rise.
---
How does it work?
First of all, what is your objective? Do you want to buy physical gold in the form of coins and bars, or do you want a golden IRA? Or maybe even both?
However, whatever you decide to do, there is not possible to order your product or service directly from the site, you are going to need to do it on a phone call.
For example, if you want to buy coins and bars you can first look at them on the site, then you need to call for price and availability.
If you are looking for IRAs the procedure is the same, you need to call and talk to a representative of the company.
Whenever you make a purchase on the phone the call will be recorded, for both yours and the companies safety so that no miss understanding occurs.
---
The Products
What does the company offer you then? Well, as I mentioned above it offers you both coins and bars in gold, silver, platinum or palladium.
The site offers many "collectors coins" and special editions, mainly "Formula One Grand Prix" printed coins.
One that caught my attention when I looked on the site, is one that weighs in at 5 kilos!
(See screenshot below)
Pretty nice coin if you ask me 🙂
You can also find more "traditional" coins on the site in the form of the Canadian Maple Leaf or the American Eagle, etc.
Or, if you want bars they got that also, not that many to choose from as on other similar sites got though…
---
IRAs?
Yes, Rosland Capital offers IRAs. The minimum investment for IRAs starts at $10,000.
***See Top-5 List of Gold & Silver Companies & IRA Custodians
---
Can you get the gold (and other metals) delivered to your home?
Yes, you can get the gold delivered to your home and store it at your desired location.
Shipping normally takes around 14 days.
---
Can you store your investment with the company?
It offers a form of "shared storage" and that means that you share the storage space with other investors, instead of separately like other similar companies offer their clients…
…That is a pretty big minus in my book.
However, if you want the metals delivered to your home it is not a concern of course.
---
Can you sell back to the company?
So, can you sell your coins or bars back to the company if you, later on, would want to sell your metals? This is a service that many similar companies offer its clients.
What about Rosland Capital?
Even if it was a little bit hard to find info about this on their site I managed to find it eventually, in the small texts nobody read 🙂 (
Yes, they do buy back from you and you might even be able to sell products to them that wasn´t bought by them in the first place.
(Below is the exact buy-back policy that I found on their official website)
3. Buy-Back Policy and Customer Service. If in the future you decide that you would like to sell any precious metal or coin products purchased from Rosland Capital, as a service to our customers, Rosland Capital will provide you the opportunity to sell such products back to us at the current market value determined by Rosland Capital for such products on the day the sale to us is completed.

You are, of course, free to sell to others, but we believe that you may receive a higher net price by selling to Rosland Capital because we are familiar with the products we have sold you, and do not charge any additional fees or commissions when making such purchases.

Due to market conditions and other factors, you may receive less than what you originally paid. 

Our buy-back policy is a voluntary service to our customers and is subject to withdrawal or change without notice. We may also purchase products not originally sold by Rosland Capital; however, such purchases are subject to additional fees and/or commissions at current market rates.
---
Can anybody in any country use the service?
Once again, I had a little hard to find info about this subject on their site also, however, I read the "customer agreement" page and there I found this exact line:
All amounts stated in a Purchase Order are in U.S. Dollars and all payments made by Customer to Rosland Capital under a Purchase Order shall be made in the U.S. and in U.S. Dollars.
---
How´s the support?
Personally, I like good high-quality support, preferably a 24/7 live chat with knowledgeable and fast answering staff… Does Rosland Capital have this?
No, in fact, there is no live chat function at all on their site, also I find the info on the site (overall) to be a little thin.
I would say that the support is not good at all in my opinion.
---
The good
Good delivery time, many times faster (according to clients) than the normal 14 days delivery
Expert economist on the staff, Jeff Nichols gives advice to both the company and also to the clients of the company. He also writes for the companies official newsletter.
The bad
Poor support – No live chat function and "thin" info on the site
Shared storage
Many (and serious) Complaints – online from clients
---
Is Rosland Capital a gold scam?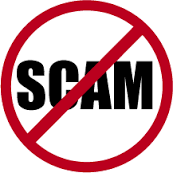 So, is Rosland Capital a gold scam like many others online? No, it is probably not a scam, it would (most likely) never have survived since 2009 if it was, but…
It is important to mention that there are a little too many complaints and ripoff reports online about the company. Some of them are pretty serious also.
False advertising,

clients being charged way over market price for metals they have bought,

slow delivery,

Pushy and dishonest sales agents that charge you more than you thought from the start, yes those kinds of complaints exists online about the company

…
Not so good reputation in other words…
There are alternatives out there that I would strongly recommend you to go with instead as there are a little too many complaints and ripoff reports to ignore…
==>This company is UNIQUE as it got ZERO complaints! (100% Legit)<==
---
Why Should You (Or Should NOT) Join Rosland Capital?
It is very important to research and read about a company before you decide to invest into it, you are a smart person, you want to invest in gold and I think that is a very smart move to make, especially in these "economically insecure" times.
You made a good choice reading this review, this is not the first gold investing company that we have reviewed on this site, and most likely not the last.
I would strongly advise you to NOT invest with Rosland Capital, sure it is a legit company and all (despite all the complaints), however…
The alternatives are TOP NOTCH.
Read about the absolute #1 recommended company in the industry
---
Final Words and Verdict on Rosland Capital
Verdict: NOT Recommended! (see comment in the comment section below this review)
Overall rating: 
(1.5 / 5)
Ok, I think I have made my point pretty clear on this one, it is a legit company and it (most likely) offers a service that is good for the client.
Even if there are many positive reviews on the company and the service out there, the complaints and ripoff reports are there too, and they are hard to ignore.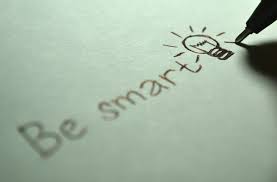 I always recommend to go by the motto: Search online for a product or service before you use it, look at reviews but not only one. If you find more than 7 or 8 negative reviews, then you are probably better off trying a different product/service.
That sums it all up pretty good 🙂

I hope you found this review on Rosland Capital to be helpful and now you should have a better overall understanding of what it is and if it is gold a scam or not. If you are an active (or former) client, please share your experience in the comment section below as it can help others. 
Also, if you got any questions about this review I will be more than happy to answer them below!
I wish you the best
John
Founder of: $tart Make $top Waste