Today we look at Safe-Swaps for you. What is Safe-Swaps.com? a Scam or a Legit service? Is the service a good one or are there better alternatives out there for you? This is just some of the questions this short review will help you answer!
Name of the Company: Safe-Swaps.com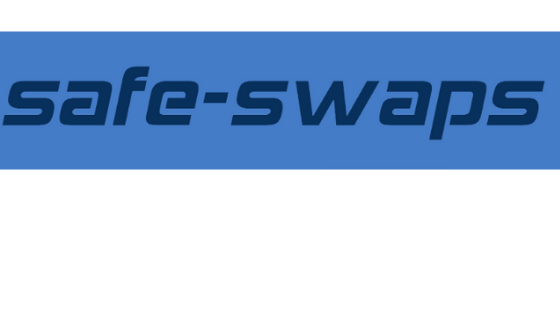 Official Website URL: https://safe-swaps.com/
Owner: Uncle Dimitry
Overall rating:
(4 / 5)
Recommended? : Yes
**See my #1 recommended Solo Ad Source on this page
Intro
In this article, we shall scrutinize Safe-Swaps.com and see if they are serving the purpose they claim to serve in the market place. A suitable technique is in answering a number of questions that pertain to Safe-Swaps.com. These include:
What is Safe-Swaps.com?
How does it work?
Which services and products does Safe-Swaps.com offer?
Is it legit?
Which investment or income opportunities can one take up with Safe-Swaps.com?
Which are the specific pros and cons of dealing with Safe-Swaps.com?
Are there better alternatives out there?
What is Safe-Swaps.com?
Safe-Swaps.com is a site that was created to enable various email list owners to find a way to meet and to swap ads amongst each other. The creator of this site, Uncle Dimitry intended to have Safe-Swaps.com automate the cumbersome task involved in doing ad swapping. Those who are familiar with ad swapping know that a lot of steps have to be followed if one is to do the swapping through an approach that is not automated. These include: seeking the most suitable partners, picking and setting the mailing dates, sending the ad copies and following up to see how the process worked.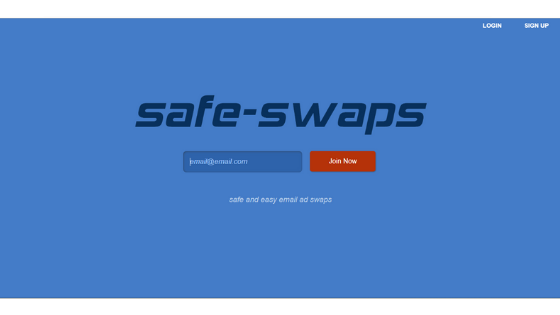 Safe-Swaps.com does everything for you, and lets you collaborate with fellow marketers to swap ads in an environment where they all have control and can make decisions as they progress with the process.
How does it work?
Safe-Swaps.com is very particular in making it clear to those visiting this site that one requires to create an account for them to begin accessing the services being offered. This platform does not have an FAQ section where you can check the steps you are required to follow, but it has concise and precise summaries of the services offered, which is a thing that is meant to facilitate or influence the customers' decision-making.
As a new visitor to Safe-Swaps.com, you are required to follow the following process:
Click on "Sign up" at the top right corner of the home page.
You are redirected to a page where are required to enter your name, email, and password.
You are instantly redirected to your newly created account.
On the main page of this account (for newly signed up people), you will be advised to either add a link or add a swipe. It is only after you do this that other people can begin booking swaps with you.
The next step lies in finding partners and starting the swapping process.
All the people who use this service for the swapping usually get access to a central calendar, on which they can add swaps and track their results, along with several other functions meant to control the swapping process.
Products and services offered?
Since people visiting Safe-Swaps.com are usually driven by the need to meet partners they can swap email lists with, this platform's operation model is heavily based on the categorization of partners. The members in this platform are usually classified into three main groups. It is the duty of every person accessing Safe-Swaps.com to decide which category is best for them. One can choose a partner in one of the following categories:
-Less than 2000 names
-2001 to 5000 names
-more than 5000 names.
One has to ensure that the partner they select has had their name list verified before they can begin swapping. Once you have identified a person who has a suitable number of names on their list, and that those names have been verified, you just click on the "Book a Swap "link. That person's calendar will be put on display for you to choose an appropriate day for the swapping. Once the partner has accepted the request to swap, Safe-Swaps does everything else for the two of you.
As you can see, Safe-Swaps.com is in the business of providing a way for people to swap their email lists safely. This service usually costs only $1 for the first month, as you try out the features in the site, but you are later required to pay $29.95 for you to continue using your account.
Is Safe-Swaps a Scam or is it Legit?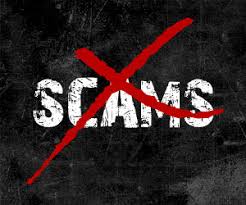 SafeSwaps.com is not a scam. It is a genuine platform that is owned by Uncle Dimitry, whose information is available online https://johnlagoudakis.com/uncle-dimitry-interview/. There are also several reviews that are given about this site on online review sites. As much as the reviews that have been given are not many, they are instrumental in creating the impression that Safe-swaps actually exists.
Sites such as Escape the 9 to 5 (https://escapethe9to5.com/safe-swaps-review/), Edson Buchanan (https://www.edsonbuchanan.com/safe-swaps-review-trusted-list-building-adswaps/) and John Chow.com (https://www.johnchow.com/a-safe-place-for-email-marketers-to-do-ad-swaps/#), have reviewed Safe-Swaps and established that it is a legit platform that has a justifiable and verifiable operational model.
Beyond that, Safe-Swaps.com has its physical address provided on their page, as follows:
Xiropotamou, 46B Hara Korinthia, Villa 3 Paralimni, 5295, Famagusta, Cyprus.
If one wants to raise any issues, they can do so by contacting the support team on support@safe-swaps.com.
Investment/Income-generating opportunities?
There are barely any tangible investment or income generating opportunities given on this site. If you are looking for a way to make money, the only way to do this is to swap an email list with a partner who has active subscribers. This may not always work since there are instances in which swapping tends to lead to the dilution of the subscribers involved.
---
Pros and Cons
It is always wise (and recommended) to compare the positive sides against the negative ones to get a better overall view. As always in our reviews we provide you with some obvious points on both sides of the spectrum:
Pros
-Safe-Swaps.com automates the swapping process for the partners involved.
-The rating system used separates the best partners from the ones you should avoid partnering with.
-The monthly charges are not very high for one who knows the value swapping brings to a business.
Cons
-the rating system used in this site can disadvantage you if you fail to satisfy just a single partner's needs.
---
Final words and verdict
Verdict: Legit
Overall rating:
(4 / 5)
Ok, I think that sums up the overall view of this platform pretty good, it is a legit one, absolutely. However, if it is going to be something for you or not is another story, and I leave that up to you yourself to answer.
P.S.
If you are looking for a good Solo Ad platform then Udimi is the best one I can recommend and one that I use regularly myself.
I hope you found this short review of Safe-Swaps.com to be helpful and that you now have a better understanding of what it is and if it is something for you or not. Please, if you have used it yourself then share your experience in the comment section below! Also, if you got any questions about this review I will be more than happy to answer them below!
I wish you success!
John,
founder of: $tart Make $top Waste