What is Shakepay? Does it stand out in the market? Is it one that you can trust to deliver what it has promised to its customers? Is it one that you can recommend to those who would need the services that it offers? This is exactly what we shall be going through in today's review, in a bid to establish whether this is a legit and reliable platform. Here are the main elements of the review:
---
Name of the platform: Shakepay
Official Website URL: https://shakepay.com/
Overall Rating:
(3 / 5)
Recommended: Yes (Only for those living in Canada)
If you are not living in Canada at the moment, here is a platform that you can rely on
---
Table of contents
What is Shakepay?
The signup process at Shakepay
Which cryptocurrencies can you buy on Shakepay?
Which are the supported applications on this platform?
What are the fees that you can expect to be charged when using this platform?
Is Shakepay a safe platform?
What does Shakepay Change entail?
Is Shakepay Genuine or Is it a scam?
Pros and Cons
---
What is Shakepay?
Shakepay exists as a Canadian platform that enables people to purchase, sell, and store BTC and ETH through their smartphones and computers. While this platform does not allow its customers to hold their personal crypto keys when the cryptos are stored in their Shakepay app, it does simplify the process involved in the movement of funds to external personal cryptocurrency wallets.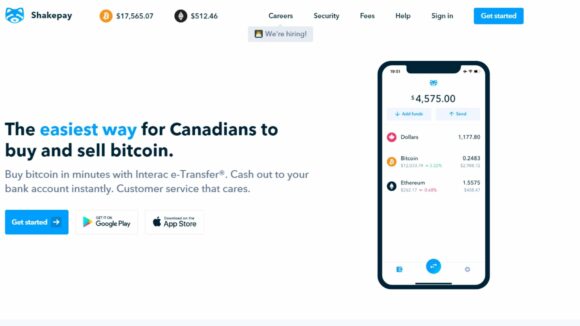 Shakepay has its outstanding feature, known as Shakepay Change. This feature makes it possible for a customer to seamlessly buy a small amount of Bitcoin every time that they buy other products or pay for services with their credit and debit cards.
This platform is licensed as an official Money Service Business within the Canadian border and is out to help customers make fast crypto exchanges that take a couple of minutes, and not hours as is the case with other platforms in this industry.
The signup process at Shakepay
The signup process in this platform is actually quite similar to what you may have already encountered with other platforms. For instance, in the initial stages of the signup process, you will be expected to submit personal information such as:
Your email address
Unique username
A secure password
Upon providing these details, you will be required to verify the email address that you provided. After that email address is confirmed, you will have to enter your telephone number. The submission of your telephone number is essential in the authentication of your identity during the login phase.
The submission of the telephone number is usually followed by the completion of the 2-step verification, which is based on you entering the code that was sent to your phone.
Shakepay will then proceed to collect some extra personal information to help with the verification of your identity. This information includes:
Name
Address
Date of Birth
Note that Shakepay actually goes to the lengths of checking the details that you provide against the Securefact database. While the majority of the new users can proceed to exchange cryptos at this point, there are other customers who will be requested to provide additional information in the form of:
1 utility bill for electricity, water, or even electricity.
An e-statement of your bank, card, loan, or mortgage account.
Such customers also have to provide a selfie.
Which cryptocurrencies can you buy on Shakepay?
As of now, Shakepay only allows its customers to buy and sell the two most popular digital currencies in the world, namely, Bitcoin and Ethereum.
Which are the supported applications on this platform?
Shakepay can be accessed via one's smartphone or desktop computer. Those using desktop computers can access the platform while using any operating system, for which they can rely on an up to date web browser. The Shakepay app is available on iOS and Google Play stores.
What are the fees that you can expect to be charged when using this platform?
Shakepay does not usually charge direct fees to customers who are purchasing, selling, or even making deposits and withdrawals. How then does this platform make its money? Shakepay usually makes its money through spreads that exist between the buy and sell orders that happen on the platform. The spread on this platform accounts for a 1.75% fee per trade.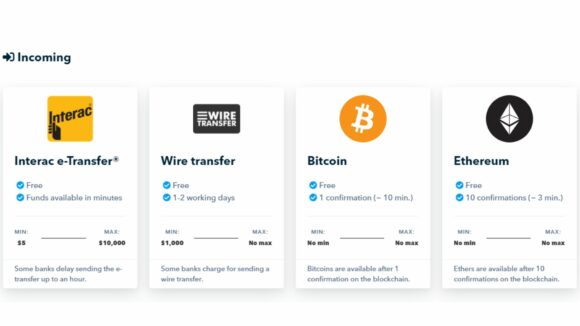 Those users who want to make deposits and withdrawals through wire transfer are usually charged extra fees, not by Shakepay, but by their banks.
Is Shakepay a safe platform?
Shakepay can be perceived as relatively new in the crypto space, in comparison to other platforms that have been around for close to a decade now, but this does not mean that its security is not good enough. One thing about this platform that makes it more secure than many other platforms is that it is a regulated business. The company that owns this platform is licensed as a Money Service Business by two of the most widely recognized institutions in the Canadian regulatory space, i.e FINTRAC, and AMF.
There are not very many platforms of this kind that have any government oversight. Shakepay, however, has however considered the security of its customers' funds and details, hence is one that can be relied upon.
People have different views when it comes to the use of regulated and unregulated crypto exchange platforms, but if you are one of those who only work with regulated platforms, then Shakepay is one that you can have a look at.
What does Shakepay Change entail?
Shakepay Change, as briefly introduced, is a special feature that makes it possible for people to automatically buy a small amount of BTC and ETH as they make their daily purchases. This feature works with the traditional credit and debit cards which are linked to the customers' Shakepay accounts. Upon linking the card to Shakepay, all purchases that are made with the card are usually rounded up to the nearest full dollar amount. The small difference that exists between the actual charge and the rounded amount is usually used to make an automatic purchase of the customer's preferred cryptocurrency.
---
Is Shakepay Genuine or Is it a
Scam

?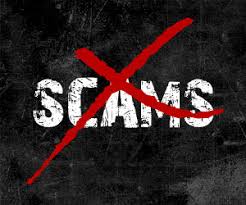 In my opinion, this platform is 100% genuine. It is one that is regulated by well-recognized bodies in Canada, and would have already been flagged for any misconduct were it not genuine. On the overall, the platform is doing a good job at making the adoption of cryptos a possibility. It has more than 100,000 customers already. The average consumer experience rating on Trustpilot is (3/5), which is an average rating. The feedback given by the customers varies widely, which is a show of inconsistency. I usually have a hard time recommending a platform that has not exhibited consistency, and Shakepay, unfortunately, appears to be one such inconsistent platform. Since this platform is only available for use by those living in Canada, I would not forget to recommend a platform that is available for potential customers on a global scope.
Recommended alternative to Shakepay
---
Pros and cons
Pros
Low fees on the overall
Has Shakepay OTC for those who want to purchase large amounts of BTC
Cons
Only available for Canadians
Hidden quoted fees for the purchase and sell orders for BTC and ETH
Shakepay holds the funds in one's Shakepay app ( i.e. the individual user does not hold them).
---
Final Words and Verdict
Verdict: Legit
Overall Rating:  [3/5]
Shakepay is an exchange platform that those living in Canada can rely on. The general impression I got from interacting with this platform is that it is an average platform whose objective is to make it easy for people to access and purchase or sell BTC and ETH. If you are looking for a platform that will give you more options ( if you are not living in Canada), you can have a look at what my recommended alternative below has to offer.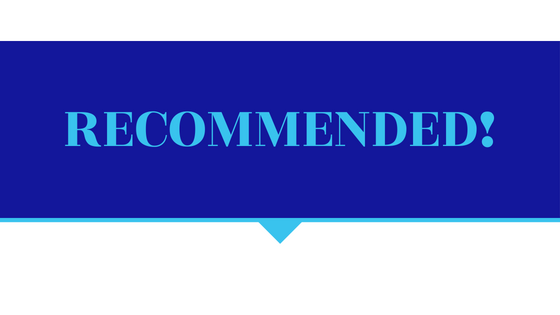 ---
Thank you for making it to the end of my review about what Shakepay is. I hope that you enjoyed it and that you now know whether it is one that you will be using to achieve your crypto exchange objectives. Let me know what your thoughts are about this platform.
Your Friend,
Eric, investor, and blogger at Start make Stope Waste!