Today we review Social Captain for you. What is Social Captain? How does it work? Is it a Scam or a Legit alternative? Are there better options? This is just a few of the questions this short review help you answer!
Name of the software: SocialCaptain Official Website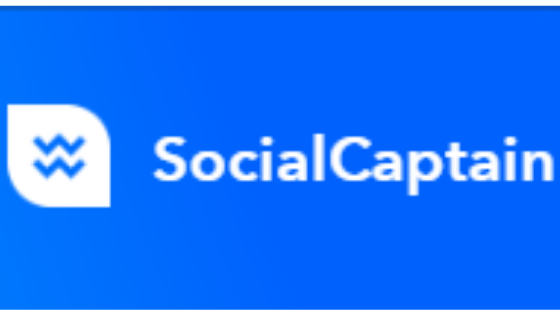 URL: https://socialcaptain.com/
Owner: SocialCaptain
Overall rating:
(4 / 5)
Recommended? : Yes sure, not my personal favorite though…
P.S.
See my #1 Recommended Instagram Money Making Advice
Intro
You might have been looking for a way to grow your following on Instagram when you came across SocialCaptain. Maybe you have been seeing it on a number of articles without knowing what is about and what its benefits are. In this article, I will go through some of the major details about SocialCaptain, in order to make you understand what it is about, the benefits and drawbacks it offers and to eventually give my stand on whether it is recommendable or not.
What is SocialCaptain?
SocialCaptain is a bot that can help you grow your Instagram following automatically. In fact, according to their official site, it can help you acquire numerous followers in a manner that is likely to come up as magical. With this tool, you can gain access to real followers, and you can engage with them more effectively. This bot's superiority in the market is deeply founded on its Artificial Intelligence capabilities as well as automated targeted marketing.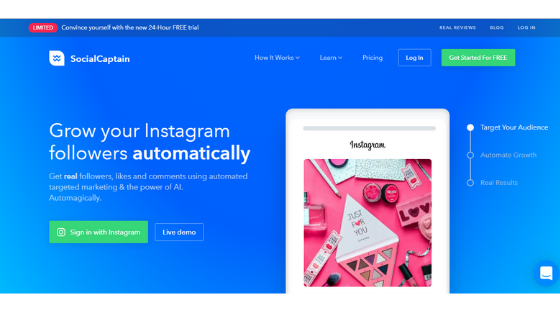 Upon creating your SocialCaptain account, you are usually connected to a personal Instagram assistant who is tasked with helping you to grow your following organically. SocialCaptain boasts of having the capability to grow your overall following by a cool 85% and claims that other platforms of its kind are only able to push their clients' Instagram account following by 15% only.
You do not have to wait for several days before they can begin attending to your Instagram account: they will start doing so as soon as you have completed the signup process.
How it works
SocialCaptain is built to save time, and this objective is emphasized through having a simplified sign up process. You basically have to rely on a dashboard that is only accessible to you after the signup process. The process followed by new clients is as follows:
1. Create your account by providing your personal details such as your name, your email address, and a unique password.
2. Connect this program with your Instagram account for you to access the main dashboard.
3. You will have an on-screen tutorial aimed at educating you on how to go about the signup process.
4. Take advantage of the 24-hour trial to know how it works, before upgrading to a paid plan.
Features of the Packages offered by SocialCaptain
SocialCaptain has outstanding features that make it a preferred option amongst Instagram account users seeking to grow their following. The main features are:
-24/7 automation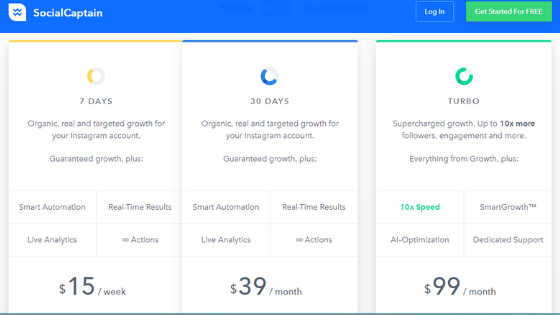 -Machine learning artificial intelligence to learn and adapt through the data it collects through interacting with your account.
-Audience targeting filters.
-Reports and real-time analytics.
-Access to a desktop app
-An easy-to-use dashboard
-Reliable customer support
These features are then repackaged into three plans as follows:
1. 7 Days plan
-Priced at $15 per week.
-24 Hour Free Trial.
-Organic growth with real followers.
-Smart automation.
-Guaranteed growth.
-Real-time results are guaranteed.
-An infinite number of actions
-Access to live analytics.
2. 30-day plan
-Priced at $39 per month
-Free 24 hour trial.
-Organic growth.
-Real followers
-Guaranteed growth.
-An infinite number of actions.
-Access to Real-time results.
-Live Analytics
3. Turbo
-Priced at $99 per month.
-Supercharged growth.
-24 Hour Free trial.
-Helps you gain up to ten times the number of followers you have.
-More engagement.
-Smart Growth
-Artificial Intelligence Optimization.
-Dedicated support.
Is SocialCaptain a Scam or is it Legit?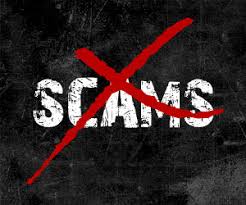 Social Captain is a legit software that is serving clients in the market already. This statement can be backed up by the provision of evidence from various online consumer trust sites. The clients who have used Social Captain have given different reviews, though most of them point to this software is reliable.
Most of the customers who have given their reviews on Trustpilot (https://www.trustpilot.com/review/socialcaptain.com) can be seen as frustrated clients who did not receive value for their money. Some of these clients actually suggest that it would be wise not to even try out the free version of this site.
On Follower Growth https://followergrowth.co/social-captain-review/, however, SocialCaptain has a (4/5) stars rating, and the reporting tools, as well as the flexible payment plans, are lauded as being likable features.
On Suevu (https://suevu.com/socialcaptain-review/), SocialCaptain has a (4.5/5) star rating, based on 96 votes cast. The author of the review done on Suevu thinks that the only valuable package offered by SocialCaptain is the Turbo plan. According to her, the other plans have very basic features which can be obtained through relying on cheaper alternatives.
Income generating opportunities?
Like many bots of its kind, you will not get any kind of income by relying on SocialCaptain to manage your Instagram account. You are still required to do all the work as far as creating a reliable product and service is concerned. SocialCaptain is only a tool to enable you to increase the number of followers on Instagram, and this translates to a larger potential consumer base.
Pros and Cons
It is always wise (and recommended) to compare the positive sides against the negative ones before you make decisions to invest in this kind of tools. As always in our reviews we provide you with some clear points on both sides of the spectrum:
Pros
-Reports and real-time analytics.
-Filters and targeting options.
-Excellent customer support.
-Flexible payment plans
-24/7 automation
Cons
-The trial countdown begins as soon as you sign-up (only 1-day FREE trial)
-Can lead to your IG account being banned if you misuse it.
---
Alternative to SocialCaptain?
There are many similar services and tools out there, some bad and some good, some paid and some are even free, and I know about a couple of free ones you absolutely want to try and use before you start with paid services, as you might get just as good (or better) results than with a paid tool.
Do

NOT

buy a service like this before you know how to REALLY Max Monetize your Instagram audience
The absolute #1 recommendation I can give you is that you, first of all, learn how to run an online business and create a recurring income from using Instagram, or any other social media online.
==> Learn more on how (and what) to sell on Instagram on this page
---
Do you own or represent Social Captain?
If you are a representative, or associate of Social Captain and have found something not to be correct in this review please, feel free to tell and I will make sure to update the info on this post. The easiest way to do it is in the comment section below or by simply sending us an e-mail.
---
Final words and verdict
Verdict: Legit!
Overall rating:
(4 / 5)
Ok, I think that sums up the overall view of Social Captain pretty good. It is a legit tool, absolutely, however, if it is the best one out there for you and your particular needs is another story. You have to decide that yourself, Personally, I would absolutely recommend using it.
I would recommend that you look at different options and compare them to see what tool you will get the most value from.
You made a wise decision to read this review and you are a smart person so I am absolutely sure that you will find the right tool that suits your particular needs the most and that you also feel safe using!
Better alternatives? (my #1 recommendation)
There are many similar tools out there for you to choose from, some are better than others without a doubt, and more importantly safer than others to use, because the last thing you want is to get banned from Insta or having your account shut down, right?
The absolute best thing I can recommend is, first of all, to learn how you sell on Instagram because when you know that you won´t need as many followers as you might think, in fact, you can make money only with a few followers if you know what to do. Once you have an online business setup, Instagram will work A LOT better for you.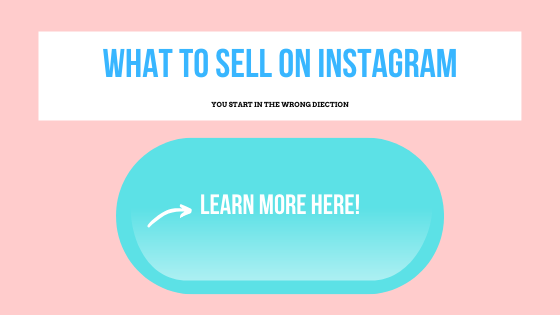 ---
I hope you found this review of Social Captain to be helpful and that you now have a better understanding of what it is and if it is something for you or not. Please, if you have used any of its services then share your experience in the comment section below! Also, if you got any questions about this I will be more than happy to answer them below!
I wish you success!
John,
founder of: Start Make Stop Waste