This review is going to be of a new thing called Social Cash Robot. What is Social Cash Robot? A scam or a legit site? Something for you or not? Can you make a lot of money from it? Or nothing at all? These are some of the questions this review will focus on. Ok, here we go!

Product: Social Cash Robot
Website: www.socialcashrobot.com
Owner: Chuck Sperry
Price: Free to join, to participate in the revenue sharing aspects you are going to have to invest a minimum of $49
Who is it for: People who want to make money online with rev share and/or people who want to advertise
What is Social Cash Robot about?
If you know what revenue sharing is about then you also know pretty much what Social Cash Robot is going to be about, it is a revenue sharing program. It has gained A LOT of members fast (over 20,000) in a very short period of time. That is always a good thing for a revenue sharing program, to have many members I mean.
Because the more members joining and putting money into the big sharing pool, the faster your earnings will be.
How Does It Work?
You can join for absolutely free, you can even start earning money as a free member simply by clicking on ads, it won´t be any big money, we are talking 0,1 cents per ad here, in best case scenario. You will also not get many ads to click on every day.
When you sign up for your free account you will get to see a video that explains how it all works, the video you will be shown is the one below:
So I guess you understand people ain´t joining this to click on ads. They join to buy shares to start making a passive income online.
Same thing applies if no more members join and nobody put money into the sharing pool, then nobody will get paid.
Is Social Cash Robot A Scam?
So, is Social Cash Robot a scam then? No, it is simply just another revenue sharing program and those are legit. But it can turn into a scam… Guess we have to wait and see.
Important to mention though is that they are always risky, no matter how safe and solid they claim to be there is always one thing that goes for all revenue sharing sites… If people stop joining and putting money into them, then the sharing pool will dry out and nobody will make any money…
So there is a risk of losing money, please DO NOT invest more than you can afford to lose.
Why You Should/Should Not Try Social Cash Robot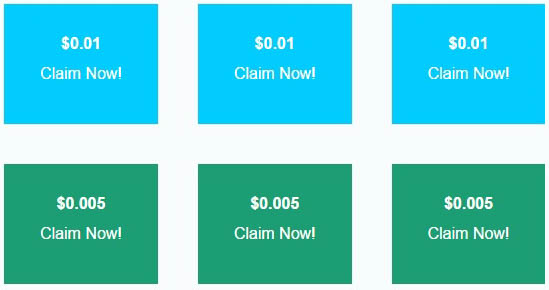 If you plan to join Social Cash Robot just to click on ads and make money that way then I
strongly suggest you pass, there are much better alternatives for you doing that, Clixsense for example.
Another Way To Earn Money As A Free Member:
You can, of course, join for free and recruit people to Social Cash Robot and make money that way too, without having to invest a single dollar.
So if you want to buy shares but not with money you invest you can recruit some people to the program and buy shares with the commission money you get for recruiting (paying members).
Everything is not for everyone. If you plan to "invest" all money that you got and then not have money for food for the rest of the month, then you really need to stay away from this (or any) revenue sharing site. PLEASE DO NOT do that.
If you understand that and like the idea of revenue sharing, I understand if you do, personally I am a member of a few of them and it doesn´t require any work to make money, especially not this one (Social Cash Robot) so I will probably invest a couple of $100 just to test things out.
If you jump on this boat is, as always, up to you.
Final Words and Verdict
Verdict: Legit (but not recommended)
Overall rating: 5/10
This is a legit program, as long as rev-share sites keep everything transparent and honest I think they are better than others that don´t. For now I have to call it legit… but it can change…
5/10 is the normalt rating I can give ANY rev share site. If I would rate Social Cash Robot as a rev share site only I would have given it a higher rating, maybe an 6 or a 7.
It will be interesting to see how things develop with the site and if the big member increase will continue. If it does their members are going to make good money for a long time.
If it does their members are going to make good money for a long time.
Just keep in mind that you never know how long the program will work, it can be closed down the next month or the next year.
So a good idea if you join is to make withdrawals from time to time so you at least get your initial investment back.
You also might want to set some kind of earning goal, for example, stop purchasing shares when you reach an income of $100 per day, just to name an example. You set your own goals, they might be lower or higher but it is always good to have them… and stop when you reach them.
Most Important of all: Please DO NOT invest money you cannot afford to lose!
After all, it is a revenue sharing program and you never know, so keep that in mind and you will be fine however things turn out!
Even if rev share programs "comes out" and claim that they will be around forever that is never the truth. They exist for as long as people continue to join and put money into the sharing pool, when that stops… the program stops.
Rev Share programs are NOT the way to build a sustainable passive money income (or business) so if that is what you are after then you need to look for other ways.
A Safe Way To Build A Passive Income Online
You also need to know that there is no way that you will make a safe and solid passive income without having to put in both time and effort first.
Making money online, not only money but BIG money. Is that a reality you think? I do!
But first you have to earn it, what I mean with that is that you have to learn it and put both time and effort to make it happen.
A complete beginner is easy to fool, that is why so many scams exist online, but everything online isn´t scams. There are real and legit programs that can teach you how to do. I got a couple listed on this blog.
The one I recommend over any other is Wealthy Affiliate and I know that it works, it is also completely free to get started to see if it is something you could see yourself working with. Because you are going to have to put in time and effort, but it can actually be very fun. Why? Well, the first thing they teach you there is how you can start a full-time business around any interest you might have!
Sounds good? I know! It is, and I promise you that it is worth the time and effort once the money starts rolling in while you literally sleep. When your business is set up it will become fast and easy, but before you get there it is going to take some work and effort, you will not start making money right away.
Interested to read more and how you can get started for $0 FREE? Just click the link below to see for yourself!
I hope you found this review of Social Cash Robot to be helpful and now you have a better idea of what it is and if it is something for you or not. If you have tried it or are a current member please share your experience with us below. Also, if you got any other question about this review I will be more than happy to answer them below.
I wish you success!
Thanks for reading
John
Owner of: Start Make Stop Waste