Today we take a look at Social Envy for you. What is Social Envy? A Scam or a legit Instagram Tool for you to use? Will it get you banned? Are there better alternatives out there? This review will focus on those questions for you.
Product: Social Envy Ltd
Website: www.socialenvy.co
Owner: Derek Rey (founder)
Price: Starts at $20 per week
Who is it for: People who want to grow their Instagram (also works for Twitter and Pinterest)
Overall rating: Social Envy has stopped taking on new clients.
P.S.
Social Envy doesn´t take on any more clients for the moment.
P.P.S.
See my #1 Recommended Instagram Money Making Advice
What is Social Envy about?
Social Envy Ltd is a company that was founded in 2015 by the "marketing genius" Derek Rey (more on him further down in the review). The service will help you grow organic (real) engagement and followers on Instagram instead of using the fake, (not so charming) way that other services provide. They do this through the marketing techniques being used by the staff of the company. Below is a video testimonial from a very happy client of theirs:
P.S.
Social Envy does not take on any new clients.
P.S.
See my #1 Recommended Instagram Money Making Advice
---
How does it work?
It is very easy getting started as you simply sign up, choose the type of membership you want and after that, you will be assigned your own personal case manager who will handle your "case" and make sure that you reach maximum growth.
Then you simply inform your manager of what kind of followers you want to target, what interests should they have, what age do they have, what gender, where do they live (country or even more specific like a city or other areas).
Once you have provided the info with your job is done, your manager will take care of the time consuming hard work for you.
You will be provided with weekly reports on your accounts progress as everything will be monitored by the company and reported back, for you to see.
P.S. If you want your manager to help you out (if you do not know what group of people to target) then that is completely fine too as your manager can take care of that also. It is up to you.
---
The services offered
Most people who use the Social Envy service are doing it for their Instagram account, however, it is also possible to use it for your Twitter and also your Pinterest account if that is something you would be interested in.
---
The different membership/service options
There are 4 different service option for you to choose from,
Freedom
Standard
Executive
Premium
They are pretty much exactly the same, however, they differ a bit in price depending on how long you are planning to use the service.
The lowest price option is $20 per week but that one is coming with a 5-week "contract" meaning that you are going to get the service for 10 weeks and to a total cost of $200.
If you want to try out the service for only 1 week first, to maybe see if you like the results then that is ok also but it will then instead cost you $33 for the 1 week period of service.
Below is a screenshot of the 4 different price options:
---
How is the support?
Support is something that me personally always put a lot of weight on when it comes to the quality of a company.
Social Envy got both E-mail support but also Phone support for you to contact them with your questions.
Social envy offers you both help with questions but also allow you to contact them if you either got some ideas on improvement or any other kind of feedback you want to leave, so that is a nice thing of them.
The only thing missing here is a live chat function, that might be a feature added later though.
---
Is Social Envy a Scam?
So, is Social Envy a scam? No, of course not, it is a legit social media agency I guess you can call it, and one that does not have to cost you that much also if you compare to what such services normally charge (hint: between $1,000-$3,000 per month).
Social Envy is a legit service, it got real owners and also great reviews and testimonials from its users.
Who is the owner?
When researching if a company is legit or not it is always a good idea to first look on who the owner is, many times scams present a fake owner to you with both fake name and fake photo.
The obvious reason for that is that they do not want to stand behind their product, someone who is proud of its craft will ALWAYS stand behind its own product.
Derek Rey has created 30,000+ successful social media experiences for big leading brands like Pepsi, Coca-Cola, AT&T, Disney, Microsoft, NBC, Toyota, etc.
You can easily say that he got this stuff figured out, why would they have hired him if he didn´t, right?
He started his career at Technorati and later co-founded Adly.com and Social Envy.
Some testimonials from real users of the service
Below I have provided you with some testimonials from users (have looked them up on Instagram) that you also can locate yourself on Instagram if you would like to. As you can clearly see, they are more than happy with the service (see below)
---
Do they offer refunds
Yes, they do offer refunds. One thing you should always keep in mind when buying things only is that if a company offer you PayPal as a payment option it is also always possible to get a refund.
P.S. If a company does not offer PayPal then it might be worth to think twice before giving away your money as it will be a lot harder for you to get it back if you aren´t satisfied with your purchase.
---
Is it for you?
Well, if you are on social media just for fun and to waste time, like, unfortunately, most people are using it for, then this is NOT for you.
This is for you who are interested in growing and also creating a business (or grow an existing one) and scale it to new heights by leveraging the power of Instagram, Twitter or Pinterest.
It is for you if you are a blogger, vlogger, small business owner, etc.
If you feel that (any of the above) is you then I would say go for it. Test it out for yourself and see how you like the service, am pretty sure it will pay you back many times over and over if you do.
We all know very well by now that social media is a great way to reach new clients for modern business, and Instagram is the greatest of them all as the engagement from its users is way bigger than on any other social media platform.
Better Alternatives?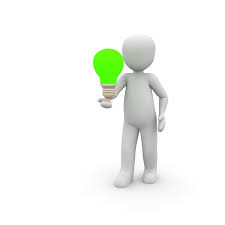 There are many similar services and tools out there, some bad and some good, some paid and some are even free, and I know about a couple of free ones you absolutely want to try and use before you start with paid services, as you might get just as good (or better) results than with a paid tool.
Do

NOT

buy a service like this before you know how to REALLY Max Monetize your Instagram audience
The absolute #1 recommendation I can give you is that you, first of all, learn how to run an online business and create a recurring income from using Instagram, or any other social media online.
==> Learn more on how (and what) to sell on Instagram on this page
---
The good
The price is more than good (low) for the service (high) you get.
You will save TONS of time.
You only have to post your own content and the staff of Social Envy will do the rest of the job for you.
You do not have to continue the service if you don't like the results. (there are no obligations here)
Uses PayPal as one of the different payment options.
The bad
Works only on Instagram, Twitter, and Pinterest.
Does not take on any new clients
---
Final words and verdict

Overall rating: Social Envy has stopped taking on new clients.
Ok, I think that sums the whole overall picture of this company up pretty well. It is not available for anyone new to join the website of Social Envy. No particular reason for this is given on their website for the moment.
Better alternatives? (my #1 recommendation)
There are many similar tools out there for you to choose from, some are better than others without a doubt, and more importantly safer than others to use, because the last thing you want is to get banned from Insta or having your account shut down, right?
The absolute best thing I can recommend is, first of all, to learn how you sell on Instagram because when you know that you won´t need as many followers as you might think, in fact, you can make money only with a few followers if you know what to do. Once you have an online business setup, Instagram will work A LOT better for you.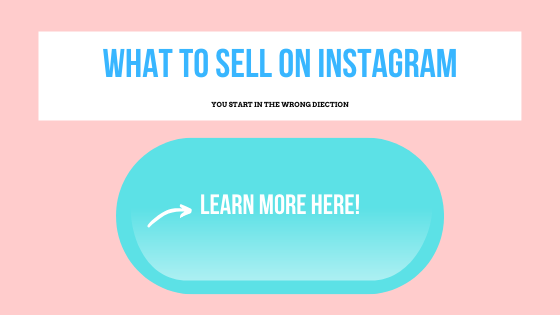 ---
I hope you found this short review on Social Envy to be helpful and now you should have a better understanding of what it is and if it is something for you or not. If you have used any of its services please share your experience in the comment section below as it can help others. Also, if you got any other questions about this review I will be more than happy to answer them below!
One more thing, please, if you think this review can help others please share it by using the share buttons below (FB, Twitter, etc)! 
I wish you a lot of social media success!
John
Founder of: $tart Make $top Waste