What is Solo Ad Marketplace? How does this platform work? Which services and products are offered by Solo Ad Marketplace? Is it genuine? Are there investment opportunities that one can take up with this company? What are the pros and cons associated with dealing with Solo Ad Marketplace?

Name of the Company: Solo Ad Marketplace
Official Website URL: www.soloadmarketplace.com
Owner: Traffic Magic, LLC
Who is it for: People looking to buy solo ads
Overall rating:
(2 / 5)
Recommended? : No
P.S.
Read about my #1 recommended place for Solo Ads instead on ==>this page
Intro
This is a review meant to reveal what Solo Ad Marketplace is all about. It is simply a walk-through that seeks to answer the following questions:
What is Solo Ad Market Place?
Solo Ad Market Place is essentially a marketplace where people get to buy and sell solo ads or clicks as a form of online advertising. This means that you can either make money in this site by selling ads to the e-mail lists that you own, or you can get access to instant traffic by purchasing solo ads from a select seller whose terms meet or sustain your current needs. The role played by Solo Ad Market Place is to ensure that the transaction happens smoothly. This entails protecting the sellers and buyers from fake clicks and fraud. When a buyer spots a vendor who is selling fake clicks, he or she is allowed to dispute that vendor's services, and to request for their money.

Solo Ad Market Place also makes it possible for buyers to deal with genuine sellers having a review section for each seller. Buyers can simply read the reviews provided in this section, for them to make a more informed decision about who to deal with.
How does it work?
Solo Ad Marketplace bridges the gap between solo ads buyers and sellers by creating a safe trading environment. Those who are visiting this platform for the purpose of buying or selling have to create an account for them to begin any activity. One can, however, go through the various offers posted on the landing page. This would be particularly important for the solo ad buyers who are trying to decide what will work best for their advertisement needs. In order to go through the trade process, one has to follow the following steps:
Click on "sign in" on the main menu.
You will be redirected to a page where you are supposed to enter your email address, a username, and a password. Click on "sign up "to complete the registration process.
You are instantly redirected to your newly created account from which you can begin going through the available offers.
Note that, Solo Ad Marketplace will require you to verify the email address provided during the signup process before getting down to any transaction. You are also required to provide the PayPal email address that will be used in the management of payments.
As visiting this platform as a Solo Ad Vendor, you will be required to follow the same process as that followed by the buyers. Upon providing your PayPal details, you will be required to complete the verification of your authenticity by paying $47. This is a move meant to minimize the chances of fraudsters taking advantage of the buyers on this platform. Solo Ad Marketplace place also goes ahead to verify if you have real traffic, in a bid to weed out potential fake solo ad sellers as well as the incompetent vendors.
Products and services offered?
Solo Ad Marketplace is not into the business of providing products that can be purchased in the form of packages and plans. Its business model leans towards service provision, and that is how the owners of this platform manage to make their revenues. There are two ways in which they get to earn their revenues, and these are:
Charging sign up fees for the new solo ad vendors.
Charging a 20% commission of the transaction fees that are paid by the buyers.
The fees that Solo Ad Marketplace charges are to a great extent justified. Without this kind of revenue, it would be impossible for them to create a safe trading environment, and there would be no trading activity to look forward to.
Owing to the fact that trust between the buyers and the sellers requires to be created instantly, Solo Ad Marketplace has created a viable business model that sees to it that every get what they came for in this platform.

The buyers and sellers on this platform also required to categorize their solo ad niches offers and requests as:
Internet Marketing/ Business Opportunity solo ads
Health and Fitness solo ads
Investing solo ads
Others
Is Solo Ad Marketplace a Scam or is it Legit?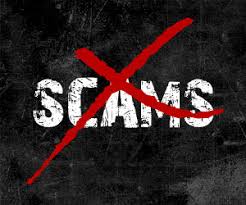 For a company of its kind, Solo Ad Marketplace requires to have created enough evidence that it is a real business entity. Which is not the case. The company became operational in 2013 but has not managed to get any reviews from online review sites. This platform does not have any related social media platform, hence it is close to impossible to establish its genuineness.
In addition to that, no information is provided in the "About Us "platform. If it was a legit platform that is a thing that they would not have left out on purpose for the years they have been in business. Also, the email address that clients are supposed to rely on to reach out to the support team is
soloadmarketplace@gmail.com. Companies that are in the business of building trust with their customers usually have unique email addresses.
Everything about Solo Ad Marketplace cannot be verified from a third-party point of view, and this only points to this platform being an illegitimate business.
Investment opportunities?
There are no direct investment opportunities that one can take up with Solo Ad Marketplace. One can only earn from being a solo ad vendor. Even as a potential income generator, the lack of essential details required to build trust with customers is really wanting. It would be morally and ethically wrong to suggest to anyone that Solo Ad Marketplace can be the platform that they get to turn around their financial status on.
---
Pros and Cons
It is always wise (and recommended) to compare the positive sides against the negative ones before you make any decisions to try out something new. As always in our reviews we have pointed out some clear ones on both sides of the spectrum to make this task easier for you:
Pros
-The signup process is easy and straightforward.
-The site looks professional.
Cons
-Solo Ad marketplace does not have social media platforms.
-It has not gotten a single review despite being in business for more than 5 years.
-Limited customer support options.
-Site is not secure (no SSL)
---
Do you own or represent Solo Ad Marketplace?
If you are a representative, or associate of Solo Ad Marketplace and have found something not to be correct in this review please, feel free to tell and I will make sure to update the info on this post. The easiest way to do it is in the comment section below or else you got the e-mail on the about page.
---
Final words and verdict
Verdict: Not recommended
Overall rating:
(2 / 5)
Ok, I think that sums up the overall view of Solo Ad Marketplace pretty good. I cannot recommend this at the moment as there are simply too many question marks and insecurities surrounding it. You are of course free to try it out yourself but do not come back here and tell me I didn´t warn you…
What I would recommend?
There are many places to buy Solo Ads, I have listed some of the best ones on this website, however, the absolute best one I can recommend is Udimi, I use it myself all the time and it has always brought me good results. It is super simple to use and the prices from the different sellers are very reasonable.


I hope you found this short review of Solo Ad Marketplace to be helpful and that you now have a better understanding of what it is and if it is something for you or not. Please, if you have used it yourself then share your experience in the comment section below as it can help others make better decisions. Also, if you got any questions about this I would be more than happy to answer them below!
I wish you success!
John,
Founder of: $tart Make $top Waste