This short review will be on SoloAdsX. What is SoloAdsX? A scam or a legit place for you to purchase yourself some traffic? Are there better alternatives or should you give them a try? This are some of the questions we will help you answer!
Product: SoloAdsX

Website: www.soloadsx.com
Price: Depends (See further down in this review)
Who is it for: Internet marketers
Overall rating: 
(4 / 5)
What is SoloAdsX about?
Solo AdsX is a solo ads company that deals with the provision of services that are meant to help clients build traffic to their websites as well as receive higher conversion rates. SoloAdsX relies on a unique business model and boasts of being capable of giving 100% human traffic which is what most business entities are looking for.
They also take advantage of the power of making regular updates about their solo ad vendors' performance, in a bid to build trust with new and potential clients.
How to Use SoloAdsX
Solo AdsX takes pride in the fact that they have an outstanding business model which not many companies have tried to duplicate in their attempt to target the same clients that Solo AdsX targets. Clients visiting SoloAdsX.com to seek their help with higher web traffic conversion usually buy broadcasts or email send-out platform from the best performing Solo Ad Vendors.
Solo Ad Vendors are simply Email-list owners who charge clients per click to have traffic sent to their pages using, using their existing email lists. Clients usually follow the outlined steps to achieve results.
Select a Solo Ad Vendor that Solo AdsX.com recommends to them. The recommendation is usually based on the performance of the Vendors.
Communicate with the selected Solo Ad vendor directly and proceed to make an order.
Create a tracking link for the solo ad vendor for him or her to start sending clicks.
Measure the results through the tracking link stats platform.
What service is actually provided to clients?
Solo AdsX provides clients to work with the best solo ad vendors in the market. They usually rely on "The Top Vendors for the Week" system to distinguish the best solo ad vendors who can be used to serve clients as well as build a good name for Solo AdsX.
The best sellers are usually selected based on their performance, which is quantified by considering the following factors:
CPC and CPS performance
The sales of their customers.
The conversion rates received by their customers
Their responsiveness
Their recent reviews as provided by customers.
Based on the information collected on the above factors, Solo AdsX goes ahead to achieve a magic score the solo ad vendors. They usually rely on their custom-made proprietary algorithm to achieve this. The general rule is that the higher the Magic Score one has, the better the solo ad services are, and that is what the future clients should expect.
The available packages
With Solo AdsX, there is no one unique package that cuts across all the services provided by all vendors. Different vendors provide different packages, and Solo AdsX selects the ones who have the packages that make the vendors receive a magic score.
Below is an example of one of the best solo ad vendor's packages (http://roysolos.com/special/):
This package has the following benefits to clients:
– 100% Tier 1 ratio
– The best solution for building your list quickly, without tire-kickers
– $0.60/click ( cheap click rates)
– Access to The "bestseller " traffic list
This package offers the following benefits:
– 100% Tier 1 ratio
– Better Optin Rates as well as better engagement
– Higher chances to make sales
– The secret formula used by MLM marketers.
The above packages are repackaged based on the number of clicks, in order to enable easier monetization.
The packages that clients can purchase include:
– 100 premium Tier 1 Traffic
– 200 premium Tier 1 Traffic
– 300 premium Tier 1 Traffic
– 500 premium Tier 1 Traffic
– 1000 premium Tier 1 Traffic
– 2000 premium Tier 1 Traffic
– 100 Premium Presell Traffic
– 200 premium Presell Traffic
– 300 premium Presell Traffic
– 500 premium Presell Traffic
– 1000 premium Presell Traffic
– 2000 premium Presell Traffic
How are the packages priced?
Again, every package that every top solo ad vendor avails for sale is priced differently. For the above solo ad vendor, the pricing is done in the following manner :
– 100 premium Tier 1 Traffic -$80
– 200 premium Tier 1 Traffic -$140
– 300 premium Tier 1 Traffic -$210
– 500 premium Tier 1 Traffic-$ 350
– 1000 premium Tier 1 Traffic -$650
– 2000 premium Tier 1 Traffic- $1,200
– 100 Premium Presell Traffic-$110
– 200 premium Presell Traffic-$200
– 300 premium Presell Traffic-$300
– 500 premium Presell Traffic-$500
– 1000 premium Presell Traffic-$950
– 2000 premium Presell Traffic- $1,900
In this case, the clients can pay for the above orders through the following platforms:
– PayPal
– Visa
– MasterCard
– Discover
– American Express
Customer Care and Support
Most of the support that clients require is based on their interaction with the solo ad vendors they decide to work with. As such, the quality of customer service may vary widely from one vendor to another. Every client may also be treated differently, hence will give different reviews, which is the reason different vendors end up getting different Magic scores.
In the Solo AdsX website, however, there is a live chat platform that pops up when one accesses the site, on which one can communicate with a member of the support team to help them deal with the issues they are facing.
Is SoloAdsX a Scam or a genuine site?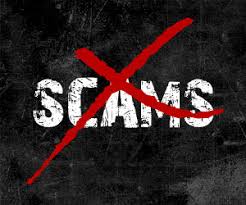 The fact that SoloAdsX.com provides weekly updates on the top vendors speaks volumes about their dedication to service provision. They would not have survived long enough if they were not providing genuine services. Another thing to note is that Solo Ads X has reviews that have been given by different sites. They also have reviews on their Facebook page, and they have an average rating of 4.4 on the same platform.
This site also has reviews on Quora (https://www.quora.com/Which-is-the-best-site-to-buy-email-traffic-from), which is proof that it is indeed a genuine site. Beyond that, SoloAdsX.com has testimonials that are displayed on its website. One perceives it as "one of the best solo ads " site for sellers and buyers.
The pros and cons
As an impartial visitor to the SoloAdsX.com site, you will get a number of advantages and disadvantages as listed below:
Pros
They have a unique "Top Vendor For the Week" system to ensure that clients are served by the best solo ad vendors.
One can access everything by scrolling from top to bottom.
Everything is well explained
They have an FAQ section that provides
Have a functional live chat system
Gives clients opportunities to directly contact vendors
Cons
Different vendors provide different services which may give rise to an inconsistency
Lack of a physical address for the company
The website seems a bit cluttered.
What can be altered about the site?
The services provided on this site are excellent since they are based on the top solo ad vendors serving the clients. The two changes that can be made to this site include:
The provision of a physical address
Decluttering the website
Alternative site
An alternative to SoloAdsX.com is Traffic Domination (https://trafficdomination.rocks/ ). This site relies on approved solo ad sellers who are trained by the owners of the site. SoloAdsX is, however, more superior to this site since they provide details to visitors to their website in a concise manner, and this helps them know what they are in for by using the platform to get a solo ad vendor.
P.S.
Personally, my absolute favorite Solo Ads place to purchase from is: the well-known and trusted Udimi.
Concluding Thoughts
Verdict: This site has an effective working model and is reliable.
Overall rating:
(4 / 5)
Solo AdsX provides a platform for clients to access solo ad vendors through a unique model. The site has positive reviews from those who have used it and is, therefore, one that can be viewed as reliable. The fact that this site updates the list of the best solo ad vendors on a weekly basis is also a big plus since it builds trust for potential clients.
What place I would recommend for Solo Ads?
There are many good places to turn for this kind of service, however, if I had to pick 1 I would say that Udimi is the absolute best one, and the one I constantly return to purchase from myself.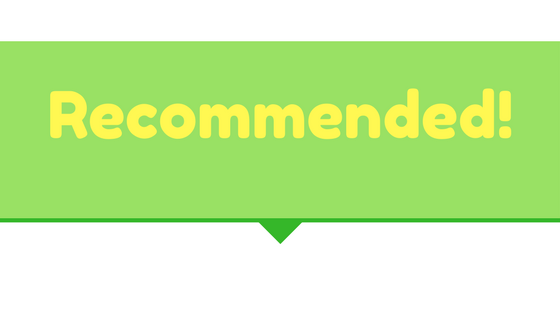 I hope you found this short review on Solo AdsX to be helpful and that you now have a better understanding of what it is and if it is something for you. Please, if you have used any service from them yourself then share it in the comment section below as it can help others! Also, if you have any questions about this review I will be more than happy to answer them below!
I wish you success!
John,
Founder of: $tart Make $top Waste