This is a review of the brand new app Spokk. What is Spokk? How can it benefit you and frankly, is it something for you or not? This short review will help you answer those questions and more. Ok, with that being said, let´s go!
Product: Spokk

Website: www.spokk.io
Owner: Unknown
Price: Free to use
Who is it for: People who are into self-help and self-development, etc
Self-improvement is all about feedback, you just didn't know it.
Humans are goal-oriented creatures. With every task at hand, we always create a short or long-term goal in our subconscious mind. Whether it's giving a speech, leading a team, writing a book or even making friends, we aspire to focus and reach our goals. The sense of achievement we get from accomplishing our goals is priceless.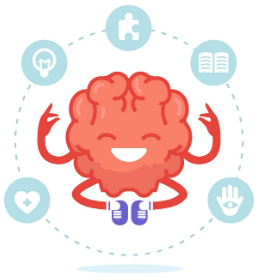 The thing is, we need to get better at achieving our goals by taking less time and improving over every iterative task. This is the process of self-development.
Just imagine going up on stage to deliver a speech in front of a large audience. During this task you collect feedback in two ways, involuntarily and voluntarily. Involuntary feedback involves your senses picking up data without your knowledge.
For example, when you see people smile, clap or laugh, you take it as positive feedback and your brain tries to continue doing similar actions. On the contrary, seeing them doze off or frown would signal your brain to shake things up a bit.
These little pieces of involuntary feedback are mapped to your mind to be used during your next speech. These are the stepping stones of your brain using feedback for self-improvement.
Next, we have voluntary feedback, which is basically asking for feedback from your audience. The problem with this approach is that people are reluctant to provide honest feedback.
According to a workplace study conducted by Zenger/Folkman (Harvard Business Review), 72% of people believed their performance would improve if they received constructive feedback. It's clear that people want feedback but the diagram below shows that people/peers are reluctant to provide it.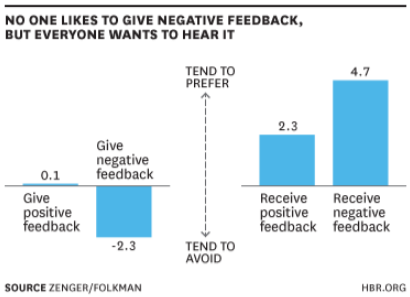 To help fix this issue, we wanted to create a platform where people can freely provide and receive feedback. Spokk is a social network focused on self-improvement. It was created with feedback in mind, and its design would help fix the fundamental problems involved with feedback. Some of the unique features Spokk offers and the problems it solves have been stated below:
Feedback can be anonymous
– Your relationship with the person will not be at risk
– Fear, feeling shy or awkwardness is not an issue anymore!
If you feel like you need credit for your piece of feedback, you can always provide it with your real name.
Collaboration possible with other members
– Let's face it, your opinion is subjective. Collaborating with others may lead to a more objective viewpoint generating better results.
– Some people might be reluctant to consider any form of feedback than others. If many people agree on a piece of feedback, even the most difficult person would give it a second thought.
Helpful score to rate the quality of feedback
Members can rate the quality of every opinion (anonymous or public) on a scale of 1 to 5. The final score is mapped to the feedback provider's public profile. This is visible to everyone. This helps maintain the quality of feedback within the platform.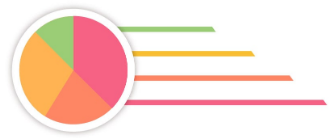 Real-time
You may forget a piece of feedback that you had intended to give at a particular instance of time, so it's best if you can give it as soon as possible. All you need is a device to access the internet and off you go.
Social
Spokk will be a social app alongside Facebook, Instagram, Twitter, Pinterest and Snapchat. Being social means, it's recognized by everyone and accessible at any time. This platform will be for improvement, so no cat videos (Unless you want to improve the quality of the video of course! Ha-ha)
Groups for feedback from a selected set of people of your choice
Sometimes you don't need feedback from everyone. Spokk lets you create a custom list of people you want feedback from. This will help you maintain the quality of the feedback you need.
What can you use it for?
Analyzing and improving your skills, things you create and ideas you have. Some examples mentioned below.
Things you do
· Being a leader
· Giving a speech
· Singing, dancing and other talents
· Sales and marketing
· Working in teams
· Any job you do, etc.
Things you create
· Arts and crafts
· Books and blogs
· Photos and videos
· Designs and models, etc.
External factors
· Appearance
· Reputation
· First impression, etc
Conclusion
Your mind is the biggest asset to help you achieve your goals. Understanding and developing your mind is the key and Spokk will help gather the necessary data to reach excellence. Spokk will be at the forefront of your journey towards self-improvement.
Get started with Spokk for free below:
I hope you found this short review of Spokk to be helpful and now you should have a better understanding on what it is and if it is something for you. Please, if you have used it yourself then share your experience below as it can help others. Also, if you got any questions about this review I will be more than happy to answer them below!
I wish you the best and a lot of success in whatever it is you want to do!
John
Founder of: $tart Make $top Waste