It is time for another review of something called The Aussie Method. What is The Aussie Method and will it make you rich? This kind of scams are starting to getting on my nerves to be honest. Today I will explain exactly how they work, so we can shut up everyone trying to promote it.
Product: The Aussie Method

Website: aussiemethod.com
Owner: Jake Pertu (Fake name)
Price: Claims to be free but requires a minimum deposit of $250
Who is it for: Not for anyone! Made to make the scammer behind it rich (or richer)
What is The Aussie Method about?
The Aussie Method is just another binary option software scam that claims you will get rich by doing nothing. Just trust the "voice" in the promo video and the fake testimonials from fiverr actors and you will get rich!
Belive them when they say that it is free, until you have signed up and get informed that you have to deposit atleast $250 to start trading…
These kind of scams always uses the classic scam tactic of making you feel that you have to act fast, so you don´t loose out on the "opportunity" and The Aussie Method does that to. Come back next week, month, or next year. It will still be 20 spots left. What a surprise right? :o)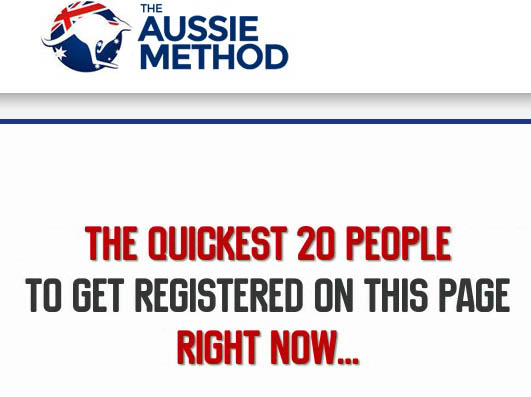 I have seen MANY binary options trading scams and it´s always the same old story… And sometimes even the same actors :o)
This pretty girl I have seen before
As soon as I landed on The Aussie Method homepage I knew it was a scam, I have developed a good eye for this kind of scams now after reviewing so many. Anyway I watched the whole promo (as I always do) took a few screenshots and had a good laugh.
It didn´t take long before I recognised one of the fake testimonial actors, this young lady in the screenshot I have seen in two other "making money online" scams before. She is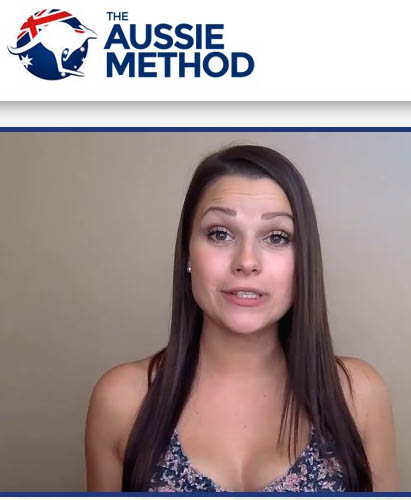 working hard on fiverr.com. 
In case you didn´t know, fiverr is the place to hire these kind of actors to record a fake testimonial for you, if you need one.
Why don´t hire a couple, they are very cheap, you will get a testimonial for as little as $5.
Click here to see her performing another scam acting, and if you can´t get enough (of this next Sandra Bullock) you can hire her to record another oscar nominee Hollywood flick for you at fiverr.com.
Who is Jake Pertu?
Who is this charming Jake Pertu? He sounds so nice, he have to be a good guy, right? How come we never actually see him?

The scammers always never shows their faces, sometimes they hire actors to "play a role" and sometimes they just buy the right to use a photo, from microstock sites.
If someone have to hide and don´t want to stand behind their product? Then you can be sure of one thing: It is a really bad product!
People who are proud of (and stand behind) their product don´t have to hide or use fake names.
Try to make a google search on him (Jake Pertu) and see what you will find… Nothing! No prof at all that this guy exist (atleast not conected to the face we get)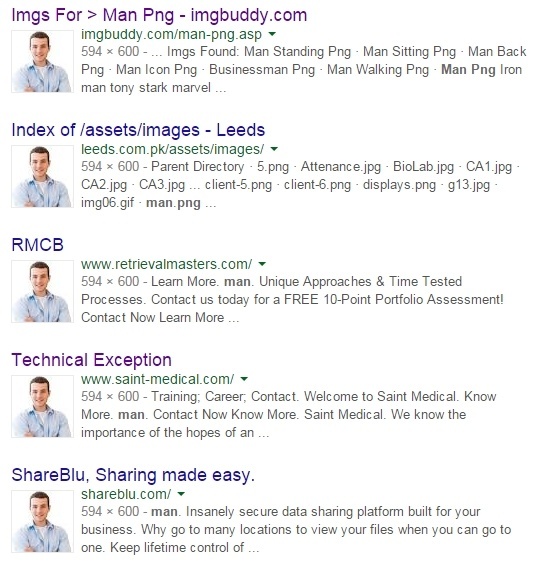 This is what I found:
8 Pages on Google with results for this page. This is clearly a stock photo.
This is really so fake! Everything with The Aussie Method is fake and it is really so obvious!
I really hope you are starting to see that to. Everything!
But I know that some of you are going to try this scam anyway, please stop and think about THIS for a second.
If it was like this fake guy said, and it was only 20 persons that got access to this "super" program, why do