Today we are going to review another program that claims you can make money on auto-pilot, with minimal effort. What is the CB Passive income and is it worth trying? You may also wonder if it is just another online scam? You will know that in about 3 minutes, I will also give you my best recommendation if you want to make a passive income online. Ok, here we go!
Product: CB Passive Income
Website: cbpassiveincome.com
Owner: Patrick Chan
Price: Startup fee $97 (one-time fee) + at least one more upsell on $97 (if you want to be more serious)
Who is it for: people who want to make a passive income online by cloning a "super marketers" exact system
Overall rating: 8/10
Important!
CB Passive Income will stop taking new members, if you want to join something similar (but MUCH Better) the read this review
What is CB Passive Income all about?
The CB Passive Income is a program that is going to teach you how to make an income online in the form of affiliate marketing. The owner (Patrick Chan) claims that in 3 simple steps, you can start making money on auto-pilot with the CB Passive Income program as he allows you to clone his own system that generates great conversion for him and his members.
Important to mention here: This system is going to do all the "pre-work" for you and sort of giving you a "jump start" into making a passive income faster than it would be possible if you were learning it all from scratch. It is for beginners but also for experienced marketers who want to add another passive income stream to its arsenal. It won´t teach you the fundamentals though, only how to bring traffic in the form of free traffic or paid traffic, that is up to you and your budget.
This is what you get With the Passive Income Program:
For the startup membership fee of $97 you will get his system, that means in short that you will get his sales funnel.
What makes this a great deal is that you will have your personal affiliate link automatically put on ALL offers that he will send out to people on his email list (also your list) so whenever someone buys anything from his high converting list you will make a commission… for a LIFETIME.
This can turn out to be a great source of passive income for you.
Your job is going to be to bring traffic to it, that is the training you will get in the form of step-by-step training videos.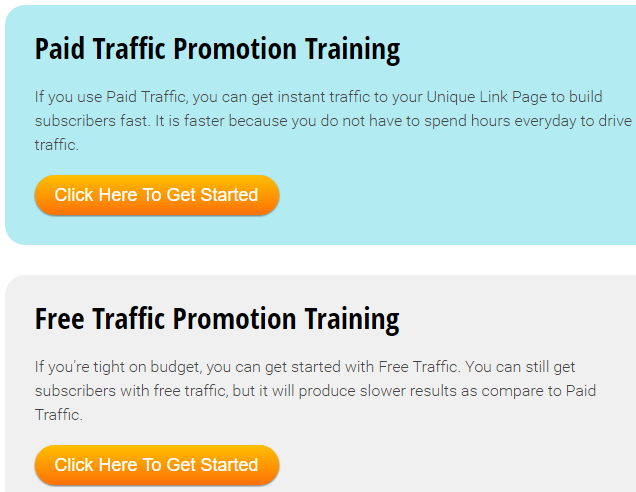 This can actually be a great compliment to you if you are currently into internet marketing and want to add an extra passive income stream to your toolbox but also if you want to learn more ways of getting traffic.
Some bonuses
If you buy this program for $97 (one time fee) you will actually get some cool extra bonuses (at least that is being offered right now).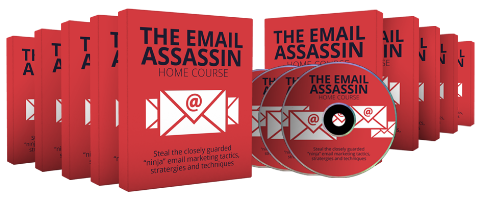 Here they are:
1: The Digital Cover Creator
2: The Traffic From Google Home Course
3: The Email Assassin Home Course
The upsell of CB Passive Income
After you have paid the start-up fee for CB Passive Income, you will get an upsell presented for you, and that one is a little bit too good to pass up on:
CB Passive Income Pro Version (one-time payment of $97)
CB Passive Income Pro Version $97
This upsell is going to add your already stored emails (in the mailing list) to another mailing list, you own list (if you have one). This upsell is only interesting for you if you already have a list and want to add more subscribers to it in a fast way.
If you don´t have a list don´t bother about it and just go with the first one time payment.
Is CB Passive Income A Scam?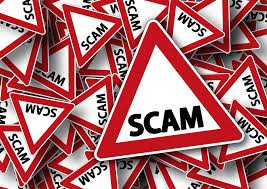 So, is CB Passive Income a scam? Even though I was a bit skeptical when I first got in contact with it, especially the sales vide with the "timer" or "countdown" thing I have to say: No, it is not a scam, it is actually a great product that has impressed on me very much so far.
You should never judge a book by it´s cover
Even if a sales video includes "countdowns" and "timers" it does NOT have to mean it is a scam of course. There is a good reason why people are using them and that is simply because they work, those things make conversions to be higher. Read any book you like on marketing techniques and they will all tell you the same, "if there is a feeling that something is limited or "short in stock" people will always feel a bigger need for buying it"
As you are leaving all the marketing tactics to Patrick when signing up to the program that can actually be a good (and calm) feeling knowing that the guy knows very well how to convert leads into buyers as that means that you will earn money with more ease.
Why You should/should not buy CB Passive Income
I would say that if you are serious about making money online, then you also know that adding another income stream to your arsenal is never wrong. Paying $97 one time to be able to earn a passive income with most of the work already done for you (as creating websites, placing links, doing SEO, keywords, writing content, etc…)
Then I would say it is a no-brainer, go ahead and buy the program.
If you are a complete newbie that is a way to lazy to learn all the things needed and want to take the "shortcut" then this might be something for you also. Keep in mind that it will still require you to do some work, it is not completely done for you, of course, it never is.
However, if you want to learn things from the very basics I would not recommend you to join Patrick's program as it will jump over the "meaty stuff" and put you right in the position that otherwise would have taken you months, if not years to learn.
On the other hand, it puts you in a great position to start earning a passive income very fast, in a week or 2 you can actually see your first commissions start coming in.
That can be both a good thing but also a bad thing.
Sure his program provides you with useful info, but it is not at all an ideal place to get the training needed to make money online. It is not an "opportunity" to learn the basics and (basically) you will start at the wrong end of things. 
P.S.
If you want to learn the basics from the ground and up to the highest level there is only one program that I always recommend and that one is, this works the same as CB but on STEROIDS, so if you want a ready-made business done for you then look at The PWA course instead.
Final words and Verdict:
Verdict: Legit
Overall rating: 8/10
I choose to call this legit because it is. Patrick Chan is a well know and respected player in the making money online niche and he have helped a lot of people making their first income ever online and also experienced marketers to add an extra great income stream to their arsenal.
The reason I don´t give a higher rating is that as much as I like the fact that it can start to bring you an income VERY fast I am also a sucker for knowledge and not only for making money without really putting any of your own personal touch in the "selling"
You get some valuable information, some of it you can get for FREE online, however, this is a system that is "pre-made" and you don´t have to do any of the hard work. Pretty much everything is done for you, you only need to send traffic to his funnel and you are set to make a passive income.
Petty cool stuff if you want to take a BIG shortcut. However, keep in mind that it also means that you won´t learn some of the fundamental stuff that you might want to know about internet marketing when taking this shortcut.
You won´t get the basic knowledge needed to make money online.
Luckily, there is a brand new course teaching you how to do all this from the ground and up + it offers you a ready-made model for you just like CB have done for years now, but in my opinion in a MUCH better way:
Important!
CB Passive Income will stop taking new members, if you want to join something similar (but MUCH Better) the read

==> this review
---
I hope you found this review of CB Passive Income to be helpful and now you should have a better understanding of what it is all about. If you have tried it please share your experience with us in the comment section. Also if you have any other questions about this review I will be more than happy to answer them below!
I wish you success!
John
Founder of: $tart Make $top Waste