Ok today we are goint to touch a hot topic: What is the easiest way to make money online fast? This is something many people want to have the answer to. I can tell you right away that if you have found an opportunity online that claims you will get rich fast and easy…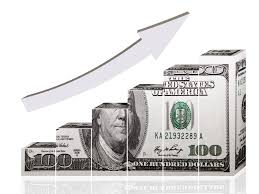 Then you should run the other way, those kind of offers are always scams.
But there is actually ways to earns some extra hundred bucks online, for minimal effort and time from your side. This post is going to present the best options available online (atleast that I know of).
But also BIG money opportunities!
One Big Money Opportunity (that takes some time)
But first if you are ready to put time and effort to replace your 9-5 and eventually make A LOT of money and even possible become an internet millionaire, then this post is not for you. If you are after the big money online, then the best option is probably affiliate marketing. That method has made MANY people quit their normal 9-5 and it has also made many internet millionaires. You simply sell anything you want online, for example you can sell anything from Amazon.com. 
You don´t have to own the things you sell!

It is actually not very hard to do, but it requires some time and effort before the money start coming to you. If you are intrested in doing that click here to read more.
If you don´t like the idea of putting a lot of time and effort, and rather make less money but faster and easier… Then read below.
Fast and easy extra money!
Don´t worry I am not going to present some "take surveys online for cash" here, or maybe you like those kind of "jobs" online? I am not a big fan of them to be honest, simply because they take a lot of time and often don´t pay much (if any).
But ok… IF you want to take surveys the best option I have found is: OpinionOutpost it is FREE to sign up to, and start taking surveys, and most important they will pay you.
A much faster (and easier) way
The absolute easiest things to do to make money is, (atleast what I know of) is doing tasks that takes a couple of seconds to complete.
Like this for example: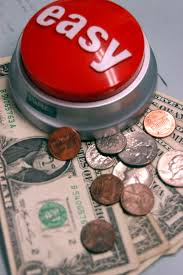 Like a facebook page
Like a Facebook post
Share a Facebook post/page
Visit a website
Leave a comment on a post (or page)
Watch a YouTube clip
Etc.
There is a brand new site that I signed up to recently, where you get paid to do this kind of "job" and you will get paid for it!
This is the absolute best opion I can give you if you want a "fast and easy" way:
It is also FREE to join, if you are intrested to know more you can read about it by clicking here. It is also a place where you can make more than just a "little extra" but then it is probably needed to invest a little money yourself first… But it is up to you of course.
Another option is the god old:
There is also an "old classic" option in almost the same category and that is Swagbucks.
Final words and an opportunity?
I hope you found what you searched for in the options above, they are the best I have found (and I have reviewed many). You know what you prefer best yourself, but please don´t fall for any of the MANY scams online that try to tell you that you will get RICH fast and easy. That is NEVER the case. PERIOD.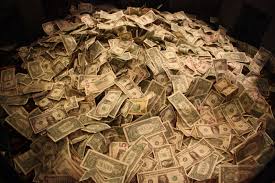 If you feel that you rather want to put some time on things to go for the BIG money I strongly recommend to check out my #1 Recommendation in the link below. It is also FREE to get started!
I hope you found this post helpful and now you know what the easiest way to make money online fast is and where to look. If you have any question (or other alternatives) please share with us in the comment section!
Thank you!
John
Founder of: Start Make Stop Waste