Have you stumbled across something called The Millionaire In Pjs lately?  Me to and I just had to make a review. What is The Millionaire In Pjs? Does it work or is it just another online scam?

I can tell you right away that it is a scam! "Products" like this one are always scams. I will show you why, and I will also show you REAL ways to make money online after this review, at the bottom of this page.
Product: The Millionaire In Pjs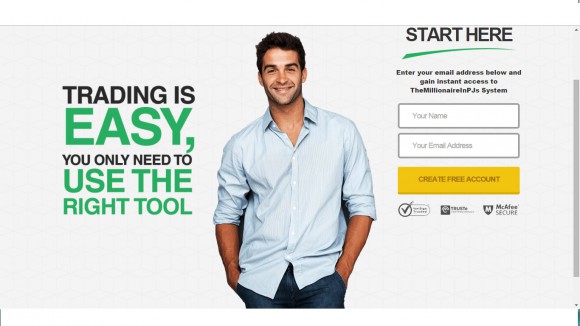 Website: themillionaireinpjs.com
Owner: Unknown?
Price: Minimum deposit of $200
Who is it for: People who want to make money trading binary options on auto-pilot
What is The Millionaire In Pjs about?
---
themillionaireinpjs.com website claims that you can use their Binary Option Robot for free. The robot "knows" how to predict the changes in the market because it uses "sophisticated algorithms". It is so easy to use it that you do not have to know anything about Binary Options. You will make money anyway, and A LOT of money. You just need to sit back and let the robot do it´s thing. Yeah right!
Excuse me but what a bunch of bullshit!
=========================================================
==>There is no secret program that will win all trades for you. If trading is what you want to do, at least try a LEGIT platform.
I highly recommend that you start out with a free demo account, that allows you to do trades and practice before you invest any of your own money. 
Click Here To See For Yourself <==
=========================================================
Is The Millionaire In Pjs a scam?
---
Yes, The Millionaire In Pjs is a scam! Just like all the other "making money on auto-pilot Binary Options programs" It is really very obvious. Especially if you know how to spot a scam.
The Millionaire In Pjs also claims that it is free to use their "robot" and ok that might be a little true, but as soon as you sign up you will get informed that you have to make:… a minimum deposit of $200.
In the sentence after that you will also get to know that the more you deposit the "better chance" to make big money.
If you look around a little inside of the "members area" you will also find out that the membership consist of 4 different memberships: SILVER, GOLD, PLATINUM, and VIP.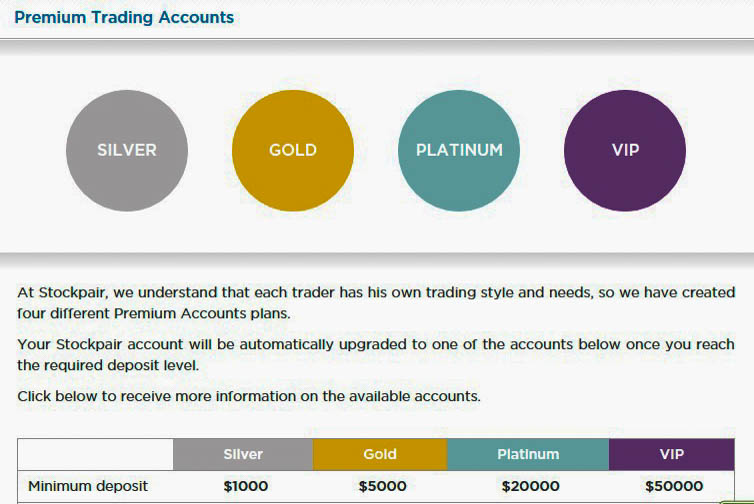 They all have a different kind of benefits (and you get what you pay for) the more you deposit the more benefits you get.
To get the lowest type "Silver membership" (with least amount of benefits) you have to deposit at least $1000.
To get the best membership (Vip) you will have to make a minimum deposit of $50000!
WOW, I thaught they wanted to help people that did not have money to get rich!!? This sounds more like you have to be rich to make even more money?
Well ok, that can happen… One thing I have got to know exploring scam programs is that thing like that happens all the time.
-It is FREE!!
-It is FREE!!
No, it is NOT you have to deposit a smaller (or a bigger) fortune.
Make sure to read the Earnings Disclaimer!
---
If you look at the Earnings Disclaimer tab at the bottom right on The Millionaire In Pjs website you have the whole scam confessed on black on white by themselves:
you can find this exact text for example: Gambling, by its very nature, holds a high risk of losing money. Any information we provide regarding gambling should be treated as such. With this in mind, if following these methods may cause you financial hardship we do not recommend proceeding with the method outlined on this website.
I could not agree more. It is exactly like gambling, the odds of winning are VERY small… actually, I would rather recommend you to gamble your money away than to try this Millionaire In Pjs scam.
You can also find this exact text: Whilst we endeavor to ensure that the information on this website is correct, we do not warrant its completeness or accuracy; nor do we commit to ensuring that the website remains available or that the material on this website is kept up-to-date. 
Ok, now it feels safe to try this out! and now I really have to ask someone to borrow me a couple of thousand dollars! (like I was adviced to in the promo video) so I can get rich on The Millionaire In Pjs program… Lol!
That is a really BAD idea (especially if you don´t have a lot of money)! 
How this kind of scams work
---
My best advice for you is to avoid ANYTHING that claims you can make easy money without any effort. It is all a scam from broker companies that try to get you to do trades that THEY get paid on, whether you make money or not.
Do