Today we look at UpCity and make a review. What is UpCity? How does it work? What do you get? Is it for you or are there better alternatives? This are just a few of the many questions we help you answer in this short review!
Name of the product: UpCity

Official Website URL: https://upcity.com/
Overall Rating:
(4.1 / 5)
Recommended? : Yes
P.S.
Learn about my #1 recommended (if you are on a lower budget) SEO tool on this page (+ Get a 10% Discount coupon code on ANY plan you choose)
Or,
Learn about my #1 recommended SEO solution (if budget is not an issue for you) on this page
Intro
How does UpCity compare to its competitors in the market? Is it a better option to rely on? In this review, we shall be looking at such issues about UpCity. Some of the other questions that will form the highlights of this review include:
–    What is UpCity?
–    How does it work?
–    What are the features of UpCity?
–    How is it priced?
–    Is it genuine?
–    Which is the best alternative to UpCity?
–    What are its main pros and cons?
What is UpCity?
UpCity has been defined as an online marketplace in which clients get to be connected with professionals (companies) that bear exemplary digital marketing skills. This way, all clients visiting this marketplace can access a directory that contains qualified online marketing service providers and have their tasks completed with the desired meticulousness.
Agencies can make use of the Agency Growth Engine, which UpCity claims can help with the increase in revenues. Simply put, this engine helps agencies of all types to promote their business on the online marketplace offered by UpCity. This guarantees access to skilled professionals who can tackle online marketing processes more accurately and it also improves efficiency through the reliance on better project management approaches as well as white-label reporting.
Businesses of all sizes can use UpCity to find the professionals who will help them in the areas they are willing to pay for to get assistance. With the local agency marketplace, introductions between company owners and the digital marketing agencies are made possible.
How does it work? 
UpCity seeks to help you throughout the relationship-building process, as well as in the selection of the partner who can best tackle your needs. The entire process is achieved through the following ways:
–    The exploration of numerous profiles and reviews to establish the best partner to tackle your business' needs.
–    The identification and selection of the best partner.
–    Contacting the partner (or service provider) within five minutes for them to begin helping you with your digital marketing needs.
Features
With UpCity being an online marketplace in which you can connect with digital marketing professionals, its features are different from the regular software programs that assist you with the completion of your SEO and PPC – related tasks. UpCity's aim is to make sure that you are connected with the most efficient partner who will give you the services that you need. Its features can, therefore, be summarized as:
–    It helps you find the best professionals
–    You can access all SEO experts on demand
–    You can hire the right partner through this platform and establish a long-lasting work relationship.
–    You can automate your reporting process.
–    You can easily manage numerous campaigns through the partners that you hire.
–    It gives you access to software that offers workflow management features as well as reports.
–    It has an Agency Growth Engine.
Pricing 
Like many online platforms, UpCity offers plans through which you can access the services of professionals in the realm of online marketing. The plans are designed to cater for all sizes of businesses that require the stipulated services. You can as such pay for any of the following plans:
–    Top Local Agency Profile – Free
1.    Offers free marketplace profile
2.    Listing on the Local Agency Lists
–    UpCity Certified Partner – Starts at $100 per month
1.    Sales tools
2.    Certified partner badge
3.    SEO Report card
4.    Access to a guest blogging program
5.    Featured placements
–    Agency Pro Software Solutions – Starting at $150 per month
1.    Curation of your social content
2.    Access to SEO Report cards and tools
3.    You can manage up to 5 campaigns
4.    It is possible to get automated reports
5.    Task curriculum and workflow
–    UpCity Agency Reseller Solutions – Starting at $300 per month
1.    Access to a dedicated account manager
2.    Full Fulfilment services
3.     Access to branded reports
4.    You get a white-label experience
5.    White glove onboarding
---
Is it genuine and legit?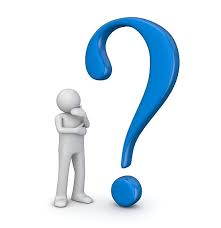 UpCity is a genuine platform that is visited by more than 225,000 businesses on a monthly basis. It is run under the able management team comprised of:
–    Dan Olson- Founder and CEO
–    Heidi Sullivan – Senior Vice President of Product and Marketing
–    Arman Ghosh – Senior Vice President, Sales and Customer Success
–    Joe Banks – Vice President, Technology
These are all people whose details you can find on the internet.
UpCity has also received notable mentions on online press releases, and in consumer trust review sites.
This Chicago-born and Chicago-based company offers you a free trial and free plan that you can use to sample their service provision model so that you can decide whether to trust them with your money by upgrading to the paid plans.
Better alternatives to UpCity?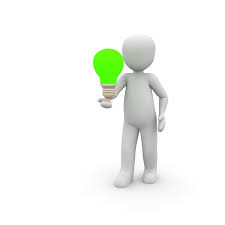 UpCity links you up with the right professionals in the market, who may or not hit the nail on the head in terms of efficiency. If you want to do everything that the partners at UpCity can do for you, then SE Ranking is the way to go. With only $39 per month, you can begin tackling the digital marketing needs on your own and get the results that you purport to get.
So you might want to look at SE Ranking if you are looking for a more "budget-friendly" and just as good (if not better) alternative.
However, if you want to explore the most well-known and trusted, and also top-rated alternative then SEMrush is what you want to look at, both offer free trials so you can test them out to see how you like the results they bring.
==> Learn more about SE Ranking on this page
or,
==> Learn more about SEMrush on this page
---
Pros and cons 
It might be wise to compare the positive sides against the negative ones to get a better overall view of something, right? As always in our reviews we provide you with some clear points on both sides of the spectrum:
Pros
–    Offers a free trial
–    Has a free plan
–    You get connected to the best professionals in the market
–    Fast connections offered
–    Excellent customer support
–    Branded reports
Cons
–    A bit pricey in comparison to other market alternatives
---
Do you own or represent UpCity?
If you are a representative, or associate of UpCity and have found something not to be correct in this review please, feel free to tell and I will make sure to update the info on this post. The easiest way to do it is in the comment section below or by simply sending us an e-mail.
---
Final words and verdict
Verdict: Legit
Overall rating:
(4.1 / 5)
Ok, I think that sums up the overall view of UpCity pretty good. It is a legit tool and not only that, but it is also a pretty decent one. If it is the best alternative for you is another story. You have to decide that yourself, of course, if it is something for you. I would recommend that you try it out for free first and see what results you get before you invest money into the paid version.
My #1 recommended (similar tools)
You made a wise decision to read this review and you are a smart person so I am absolutely sure that you will find the right SEO tool that suits your particular needs the most and that you also feel comfortable and easy to use! Below are my 2 best recommendations:

(+ Get a

10% Discount

coupon code on ANY plan you choose)
Or,
---
I hope you found this review of UpCity to be helpful and that you now have a better understanding of what it is and it is for you or not. Please, if you have used any of its services then share your experience in the comment section below! Also, if you got any questions about this I will be more than happy to answer them below!
I wish you success!
John,
founder of: Start Make Stop Waste