What is Wirex Limited?  How does it compare to its competitors in the market?  Is it one that can be termed as reliable and recommendable?  Let us find out about this and more in today's review about  Wirex.  here are some of the main elements  that we shall be unearthing:
What is Wirex  Limited?
How does it work?
How does one sign up to use Wirex?
What services are offered by Wirex?
The fees and charges for using Wirex
Is this platform safe?
Is Wirex Limited Genuine or Is It a Scam?
---
Name of the platform: Wirex Limited
Official website URL: https://wirexapp.com/
Overall rating:
(4.2 / 5)
Recommended: Yes ( It has fewer options than some platforms in the market)
Here is an alternative that I think you'd not mind having a look into 
---
What is Wirex Limited?
Wirex exists as a digital banking platform that also offers a card that is meant to give you control over how you transact your money across the world.  The main objective is to ensure that you spend very minimal costs as you travel. Wirex lets you convert as well as spend your cryptocurrencies at any point that VISA is accepted.  The outstanding benefit of relying on Wirex is that you can earn cryptocurrency rewards as you spend your tokens.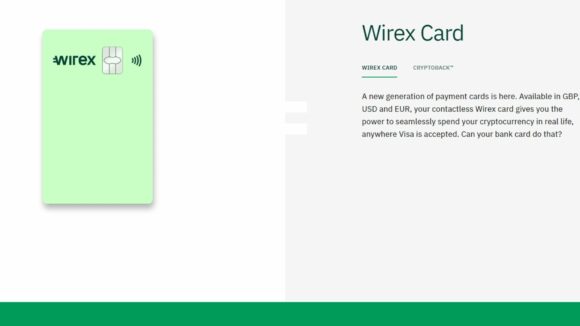 This platform was launched back in 2014,  and its customers have so far transacted more than 2-billion dollars worth of crypto and fiat currencies.
How does this platform work?
Wirex is essentially a digital platform that makes it easy for you to manage your funds when you are in your home country,  and when you are abroad,  but at very low costs.  Upon registering a Wirex account through your smartphone or even laptop,  you can begin taking advantage of the benefits that the  Wirex multi-currency account has to offer.  Some of the main benefits include very fast payments and cash transfers. In addition to that, you can purchase, sell, and manage your funds in the form of 11 traditional currencies or 9 cryptos.
Wirex also offers Wirex Cards. Upon ordering your card, a separate card account will be set up on your profile so that you can view your card balance. You can proceed to load this card and spend your money from any VISA-supported platforms and stores across the world ( you can use it for online shopping, in physical stores, or even for withdrawing money from ATMs.
How does one sign up to use Wirex?
You can sign up for Wirex by simply downloading the Wirex app to your phone, and then registering to use it.  You can also do this through the Wirex website. Wirex Limited also requires you to verify your identity by providing your ID as well as your selfie. Upon signing up, you can start using the account right away. You can also request your Wirex Card right away.
What services are offered by Wirex?
In order to determine whether Wirex is a platform that is suitable for your needs, you need to know what it is actually offering in the first place. Some of the main services that you can look forward to enjoying this platform include:
Fee-free cash top-ups– if you make fund transfers through SEPA, then you will not incur any charges.
Zero fees for account maintenance– Wirex Limited does not charge you any fees for the maintenance of your account, but you have to part with card maintenance fees of 1.20 Euros per month.
Instant transaction alerts – you can keep track of your spending and budgeting with Wirex's app alerts.
Purchasing and selling cryptocurrencies– This platform lets you enjoy the best exchange rates during the buying and selling of cryptos.
Cashback rewards– this platform offers cashback of up to 1.5% on all the instore purchases that account holders make. The rewards are usually presented in BTC.
International payments- with the Wirex app, you can spend money in over 150 currencies, in all nations across the world. The interbank rates for the digital tokens and traditional currencies apply.
International ATM withdrawals– you can withdraw your funds in any ATM that is Visa-supported.
The fees and charges for using Wirex
For starters, creating a Wirex account is absolutely free. If you also order your Wirex Card, you will not be charged for the issuance and delivery. There are, however, some fees and limits that you need to be aware of, including:
Card maintenance fees- as already highlighted, there is a monthly fee of €1.20 for being in possession of a Wirex Card.
ATM Withdrawal fees- you will be charged €2.25 to withdrawal funds in Europe, and €2.75 in other parts of the world.
Forex fees- no fees are charged on all card transactions that happen in the European Economic Area (EEA).
Card spending- you can unconfirmed top-ups of up to 50USD and confirmed top-ups of 5,000 USD.
Crypto exchange rates- Wirex charges a fee of about 1% above the normal exchange rate that most other crypto exchanges charge.
Is this platform safe?
Currently, Wirex has a valid e-money license obtained from the Financial Conduct Authority. This is the institution in the UK that is responsible for financial regulation. On the official website, Wirex has made it clear that the security of its customers' funds and personal details are a top priority, hence are taken very seriously. Wirex does not usually keep payment card numbers, their expiry dates, or even the CVV codes. The company, however, works with card proxies. Simply put, not even Wirex employees can access consumer data.
---
Is Wirex Limited Genuine or Is It a

Scam

?
In my own opinion, Wirex is a genuine company. There are several other reviews about it on consumer trust sites, with none pointing to Wirex being a scam. I also looked at what customers are saying about it on Trustpilot and discovered that most customers seem to be quite satisfied with the nature of the services it is offering.71% of more than the customers who have given their views about Wirex think that it is actually excellent. Most of these customers are happy about the clarity, ease of use, and great customer service.
Looking for a platform that has more features than Wirex? Try this recommended alternative.
---
Pros and cons
Pros
Fast to sign up
Easy to use
No fees on the setup and delivery of the card
Supported in many countries

Charges card maintenance fees monthly
Many other charges apply
As much as it is accepted globally, not all countries support its transactions
---
Final Words and Verdict
Verdict: Legit 
Overall Rating:
(4.2 / 5)
Wirex Limited is a company that is offering genuine and legit services in the market, that I would not mind recommending to anyone who finds them interesting and reliable enough. If you're like me, however, and you like to rely on a platform that has extra features and benefits, then you can have a look at the full review about my number one recommended alternative to Wirex.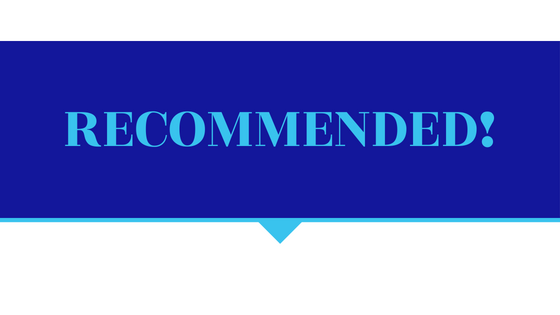 ---
That will be all for my review about what Wirex Limited is. I hope it was helpful, and that now you know whether or not to rely on it. If you still have any questions to ask about it, feel free to leave them in the comments section- I will respond to them as soon as I can.
Your Friend,
Eric, investor and blogger at Start Make Stop Waste!