What is xapo.com?  What does it offer that its competitors are not offering?  Is it one that you can trust?  What do the customers who are using it think about it?  Is it one that you can recommend to your friends and family? Welcome to my review about xapo.com, in which we shall be looking at the main elements of this platform, including the ones listed below: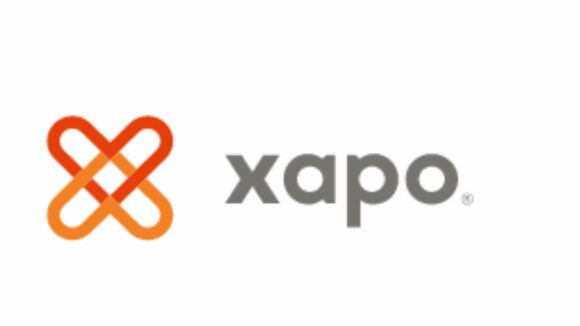 What is Xapo.com?
How does it work?
Which coins are supported by Xapo?
What are the fees that are charged for the use of Xapo?
How safe is this platform?
Is Xapo genuine or is it a Scam?
Pros and Cons
---
Name of the Platform: Xapo.com
Official Website URL: https://xapo.com/
Overall Rating:
(1.8 / 5)
Recommended: Not Recommended
**–Here is an Alternative You can Try Out–**
---
What is Xapo.com?
Xapo exists as a global cryptocurrency services provider. The company that runs this platform has its headquarters in Hong Kong. The company initially started out business in Palo Alto, back in 2014 before being moved to Switzerland as a result of unfavorable regulatory measures.
The CEO of this company is Wences Casares.  He has been a serial entrepreneur for more than 20 years, doing business in regions such as the USA, South America, and Europe in the field of technology. The rest of the management team at Xapo comprises of people who are well experienced in the field of business. The current president of Xapo is known as Ted Rogers and he has more than 15 years' experience in the field of business and finance. The COO of the company is the one who is well-grounded in the field of technology.  By 2017, Xapo had already been granted an electronic money license that allowed it to provide custody to digital currencies, as well as to enable the transfer of money or its customers.
Xapo, the online platform, operates as both a digital wallet and a vault. Xapo Wallet is essentially a hybrid wallet that can be used to store Bitcoin.  The wallet relies on offline servers that are not at any given time connected to the internet. This is essentially meant to offer security to the funds that are stored in the wallet. There is also a prepaid debit card system, that clients can use with a wide range of point-of-sale machines, as well as bitcoin ATMs.
How does it work?
In order to begin using this platform, you will have to provide your details through a sign-up form.  You will be requested to answer a few questions about yourself right after disabling AdBlock. This platform requires that all users be over 18 years of age for them to be allowed to use it.  Upon providing your details, you will be sent a verification email to the email address that you provided.
You will also need to verify your phone number before Xapo can allow you to do anything with the wallet. Providing your phone number gives you the capability to enable 2FA security settings.
With this platform, before you can begin purchasing cryptos, you will have to upload your driver's license as well as provide your proof of residence.   Unfortunately, if the information you provided does not add up the account application process will simply be declined. If you are lucky to get approved, you can proceed to purchase cryptos through the very easy to use interface, simply by depositing Fiat currency.
Which coins are supported by Xapo?
Since its creation and launch, Xapo has only been supporting Bitcoin. It has not managed to bring in any other cryptocurrencies yet.  You can therefore not trade BCH or any other cryptocurrency, as this platform is strictly limited to Bitcoin.
As a prospective customer who is out to either hold or trade altcoins, you will find this to be a major downside, more so when you compare Xapo to its competitors in the market.
What are the fees that are charged for the use of Xapo?
All transactions that happen between registered Xapo accounts are free.  If you however transfer your bitcoin to other external wallets provided by other companies, you will have to part with transaction processing fees. These fees are usually determined by the Bitcoin network. For the outgoing transactions, customers can choose to work with:
 Standard transaction fees
 Priority fees to enable the transaction to be processed faster.
These fees will in most cases vary, depending on the amount that you are transacting.  The fees charged for incoming transactions usually vary depending on the amount of money in question.
Note: The minimum amount of BTC that you can send from a personal Xapo wallet is 0.000055 BTC.
How safe is this platform?
When it is a question of safety when dealing with a platform such as Xapo, there are essentially 3 things that you should be on the lookout for, and they are the legitimacy of the company that owns the platform, the safekeeping measures put in place, as well as the security of their personal account.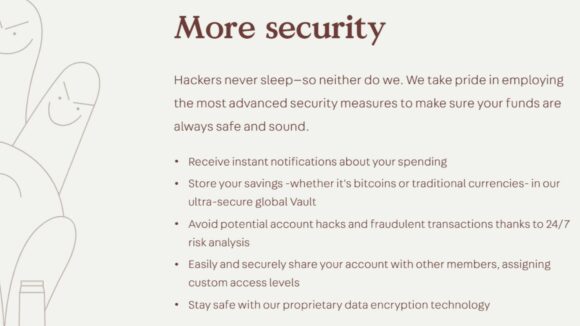 The legitimacy of the company-  so far the company that owns this platform does not seem to have any issues, as far as being genuine is concerned. Xapo has its headquarters in Hong Kong, along with other officers distributed around the world.
Keeping the funds safe-  the platform claims to offer deep cold storage vaults that protect the customers' funds from being accessed by hackers.
Security for the personal accounts- When creating a Xapo account you are required to create a pin and password to ensure that the account is safe.  you can also add an extra layer of security by enabling two-factor authentication.
On the overall, Xapo is a safe platform, in my opinion.
---
Is Xapo genuine or is it a

Scam

?
In my own opinion, I do not think that this platform is a scam.  It has been around for quite some time now, and it has physical headquarters in Hong Kong (along with other global offices).  The fact that this platform has also been reviewed one other consumer Trust sites, with none pointing to it being a scam, is more evidence that it is genuine.
What can be said about the nature of its services, however? Unfortunately, Xapo seems to not be doing quite well in as far as customer service is concerned.  on a platform such as Trustpilot, Xapo Has a rating of (1.8/5)  stars.  71% of the customers think that the services offered are bad. There are very major issues that have been brought up by the customers, including the failure to access their accounts as well as the inability to withdraw their money.  Such our concerns that we cannot ignore, hence able to recommend that you try out another platform just to be on the safe side.
–-My Number One Recommended Alternative to Xapo–
---
Pros and Cons
Pros
 Deep Cold Storage for the funds that are stored by users
 Operated by a legitimate company
 Beginner-friendly
Cons
 It only supports Bitcoin
 The setup process is lengthy and calls for the submission of a lot of personal details
 Negative customer reviews
---
Final Words and Verdict
Verdict: Legit (But Not Recommended)
Overall Rating:
(1.8 / 5)
Xapo is a platform that takes the security of its customers' funds very seriously. It is, however, not performing very well, with regards to the provision of customer services, as is evidenced by the poor customer ratings on consumer trust sites. I would therefore point you in the direction of a more reliable platform, which I have used and found to be essential. ( Try it out and be the judge).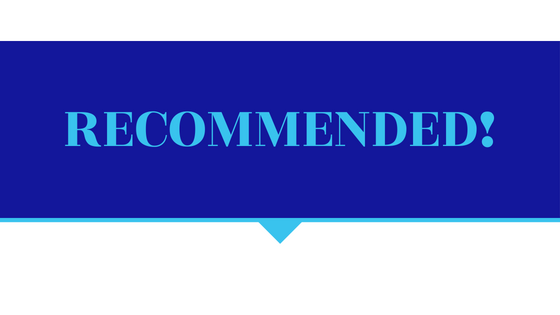 ---
That's all for my review of what Xapo.com is all about. I hope it was informative, and that you will now make a more informed decision about whether or not to use it. If you have any questions about this platform, do not hesitate to drop it in the comments' section- I will get back to you ASAP!
Your Friend,
Eric, investor, and blogger at Start Make Stop Waste!