What is Affiliate Marketing Mastery about? What does it offer? Can it help you achieve financial freedom? These are some of the top questions I have encountered in the recent past.  In today's review, I will give these questions a closer look in a bid to give you a clear picture of what you should expect when you decide to pay for Affiliate Marketing Mastery. The following questions will also help with the establishment of the main subtopics in this review:
What is Affiliate Marketing Mastery?
What is contained in this program?
How much does it cost?
Is it a genuine program?
What are its main pros and cons?
---
==> Learn more about my #1 recommendation PWA on this page <=
Join now to access two of the most profitable profit centers starting at  $7 per month.
---
Name of the Product: Affiliate Marketing Mastery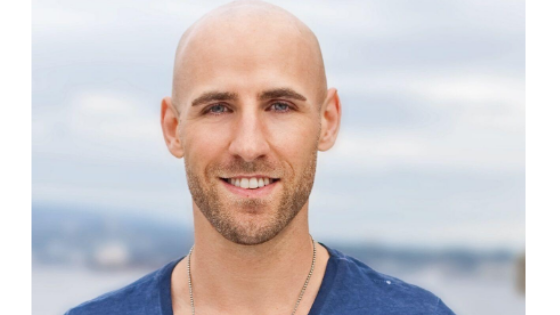 Creator: Stefan James
Overall rating: (4/5)
Recommended? : Yes (Very costly though)
What is Affiliate Marketing Mastery about?
Affiliate Marketing Mastery is a well-defined program that was created to help people build an online brand that is capable of earning them an income through affiliate marketing. Stefan James created this program in 2016, with the objective of helping people who intend to join the affiliate marketing sector to create sustainable revenues. Like many other types of marketing, there are major themes when it comes to the definition of who a successful affiliate marketer is in this program. These include:
Finding the right niche.
How to go about blogging
YouTube marketing
Social media marketing
Email marketing
The best approach to monetize everything.
The beauty of affiliate marketing is that you do not have to create your own product or service, to handle shipping, and to create a reliable customer service department. Your main concern is usually how you will promote other people's products and services, in order to earn a commission. It is therefore important for you to get the marketing and selling aspects right, which is essentially what Affiliate Marketing Mastery is created to help you with.
What is Inside Affiliate Marketing Mastery (AMM)?
One of your main concerns would be what you will get when you purchase this program, which is quite crucial since you have to get all the value for the money that you invest. Below is an outline of all that is presented to you in this program:
Training
Stefan presents training in the following format:
More than 70 video tutorials
Downloadable PDFs
A 3-month email coaching program.
Weekly webinars.
The video tutorials are organized in the form of modules that you can access in the members' area. These modules include:
Module 1: Strategy and Mindset – teaches you to get the right mentality in order to run your affiliate marketing business.
Module 2: Selecting the right niche – You learn how to select the best niche for you.
Module 3: How to create your online brand
Module 4: How to create quality content
Module 5: The most suitable marketing strategies
Module 6: How to earn revenue and to monetize your traffic
Module 7: How to track your performance
Support
Upon paying for this program, you will gain access to support that is offered through the official website. You can reach out to the support staff who are tasked with handling all your issues. You can also interact with fellow students and affiliate marketers in the Facebook Group designated for Affiliate Marketing Mastery members.
How much does Affiliate Marketing Mastery Cost?
This program happens to be quite pricey, which is something that makes most people shy away from it. This is quite problematic since there are other programs that offer the same and even better content at a very cheap price. Currently, you can get this program through the following plans:
One-time payment plan – $1997
Three-installments plan – $767 paid in three installments ($2301)
Those who have this money lying around can purchase the program, and if they do not like it they can request a refund through the 30-day money-back guarantee policy.
Is this program genuine?
Yes. Affiliate Marketing Mastery is genuine. There are many reviews that have been done about this program on consumer trust sites, and none points to it being a scam. The only issues that have been pointed out about it are that it is quite expensive and that it does not offer you any tools to do the affiliate marketing with. You have to look for the tools yourself, which will require you to part with some extra amount of money.
Pros and cons of Affiliate Marketing Mastery
Pros
It is based on the affiliate marketing model (it is not an MLM)
It offers very quality training
Its creator is an expert in the field of affiliate marketing.
It is not presented in a salesy and overhyped manner
It has a 30-day money-back guarantee policy
Cons
It does not offer any tools
It is quite pricey
---
Final words (and recommendation)
It is my hope that you enjoyed this review about Affiliate Marketing Mastery and you can now make a decision on whether to pay for it based on your knowledge of what it is. Also, do not forget to have a look at the Partner With Anthony Program which is what I relied upon to set up multiple streams of income that serve me very excellently today.
==> Learn more about my #1 recommendation PWA on this page <==
---
Go make that money my friends!
"Happy people plan actions, they don't plan results."- Dennis Waitley
Best Regards,
Eric.