What is ProtonMail? Is there anything unique about it? These are the questions that we shall be looking at in today's review. The objective is to see to it that you get a solid answer as to whether ProtonMail is one that you should consider using from today or not. Here are the main constituents of this review: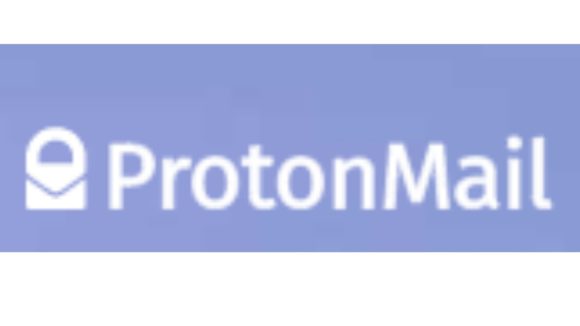 What is ProtonMail
Are there any dangers of using an email client that does not offer end-to-end encryption?
How does ProtonMail work?
Which country is ProtonMail based in?
Why should you use ProtonMail?
Does ProtonMail offer business accounts?
Is it genuine or not?
Pros and cons?
---
Name of Platform: ProtonMail
Official Website URL: https://protonmail.com/
Overall Rating:
(4.5 / 5)
Recommended: Yes
---
What is ProtonMail?
ProtonMail is an email-messaging platform that was designed to keep your email messages from being monitored. The truth is that most email messaging service providers are usually monitoring the contents of your email, which could be the reason why you receive certain targeted advertisements.  Even worse than that, it is possible that the content of your messages is usually read by government agencies.  No one knows the extent to which the information on their emails is used to profile them and how much damage leaked information would cause them.  We however have an idea of the security and financial implications that some people have gone through in the past. This is why ProtonMail uses an encryption method that even prevents itself from reading the messages that it allows you to send.
The dangers of using an email client that is not end-to-end encrypted
It is possible that there is no human being actually spying on you when you are using your email client. The email clients are however designed in such a way that they can extract keywords from your conversations so that they can help with the creation of targeted ads.
That said however we cannot ignore the possible danger of you being spied on by people who may have malicious intent. Stories of hackers who exploited ordinary email clients for financial gain are not news from the current world.  The messages sent through such platforms I barely encrypted and even when they are, it is usually for the time that they are being sent.  At the time they are sitting on the email providers' server, anyone who gains access to the server can easily read them.
How does ProtonMail solve this problem? 
ProtonMail was created to solve the data privacy problem.  The European Organization for Nuclear Research created this platform for its employees upon having received some information that the National Security Agency was collecting data on their activities.
Let us get into the details of how ProtonMail works to determine whether it is one you can use or not.
How does it work?
So far, it is not hard to tell that the main selling point of ProtonMail is that it offers end-to-end encryption of messages. This simply means that upon typing your message on this platform and finally hitting that send button, the text is usually scrambled in a bid to ensure that it is unreadable.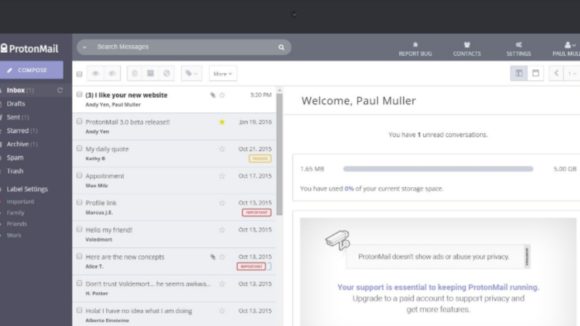 The only way that the content of the email can become readable again, is with interaction with the right encryption key. This encryption key is only found the devices belonging to the sender and recipient of the key.
This does not mean that a ProtonMail user cannot communicate with other e-mail client users. Here is how you, as a ProtonMail owner can send an email to a person who does not user ProtonMail:
Draft your email
Set a password for the encryption key as you are sending the email
Give the password of the encryption key to the recipient of the email.
The recipient of the email will only have to enter that password when they receive the email in order to open it.
Note that without such decryption, the messages sent between two users are unreadable.
Alternatively, you can set the ProtonMail messages that you send to self-destruct. This means that after a period of time, the encrypted message will automatically erase itself from ProtonMail's server. No one can access the deleted email from the sender's or recipients' end in this case. This is a very sound strategy of preventing information from falling into the hands of villains.
Which country is ProtonMail based in?
Currently, ProtonMail is based in Switzerland. As you may have already heard before, Switzerland has very strict laws and is in fact one of the nations with the lowest crime rates. This means that the information in your emails cannot be accessed, even if the US and EU laws were to be applied.
If it came to a point where the Swiss government needed to access your messages by obtaining a court order to get into the ProtonMail servers, they would not find much, since there are only two individuals who have the encryption keys.
Why should you use ProtonMail?
At this point, I am sure you can already tell that ProtonMail is the way to go for anyone who wants total privacy and security. Generally, however, I think that there are many reasons why someone would want to have their messages encrypted, even when they do not have anything to hide.
I think it is only reasonable to worry about people intruding into your private undertakings. It could be that you are simply worried about governments collecting certain details from civilians. It could be that you simply want to avoid the targeted ads generated and sent by large marketing corporations.
In my opinion, such are valid reasons for you to think about using encryption for your email messages, as you send and receive them. ProtonMail would come in handy in such instances.
On other occasions, it is fair to say that you would like to send a message that has sensitive information or lots or personal details eg legal details, financial transactions, and medical records. Such information deserves to be protected, and ProtonMail is there to help you achieve that.
If you need to use ProtonMail from today, you can get yourself a free account, which offers you one address, along with 500MB of storage.
Does ProtonMail offer business accounts?
Yes. If you are running a business and would like to set up professional-tier communication platforms at all times, then ProtonMail lets you create multiple addresses that can be used throughout the company.
With the level of email encryption offered, ProtonMail sees to it that all the security and privacy policies and laws are upheld.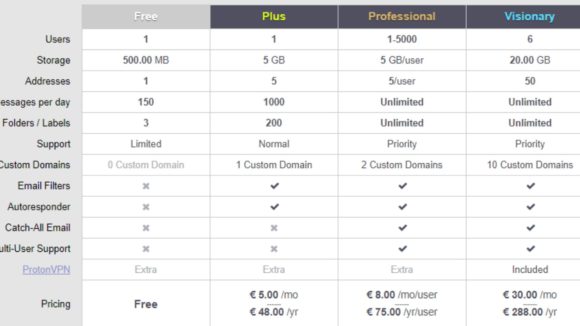 Organizations that are tasked with ensuring that proprietary information does not reach parties who are not bound by an NDA can also rely on ProtonMail since it takes care of this need quite effectively.
The business accounts have extra features that are meant to help business owners maintain efficient communication all through. At affordable rates, you can get 5 email addresses as well as 5GB of storage on the ProtonMail's servers.
---
Is Proton mail a Scam or genuine?
In my humble opinion, ProtonMail is 100% genuine. With an overall rating of (4.4/5) stars on a consumer trust site such as g2, I think this email client's efficiency speaks for itself. The main objective that the creators of this platform set out to achieve is being achieved quite well, and that is all we need to know. I, however, think that they could have more storage offered with the free account, just to ensure that those who send large files regularly do not have to keep on deleting emails to create space.
---
Pros and Cons
Pros
Very secure
Has a free version and business version
Protected by Swiss laws
You can set emails to self-destruct
No personalized ads
Cons
Low storage capacity for the free email account.
---
Final words and verdict:
Verdict: Legit
Overall rating :
(4.5 / 5)
ProtonMail is a genuine email client service that I think is great option for anyone who is concerned about the privacy of their emails. If you do not want to spend your days thinking about whether you are being spied on, then you can give ProtonMail a try today and see how it works for you.
---
We have come to the end of my review about what ProtonMail is. I have been using this email client for quite a while now, so you can drop your questions in the comments section and I will get back to you. Cheers to privacy and security!
Your Friend,
Eric.