What is r3.com? what does it offer in the market? Is there any reason why you should be interested in what it has to offer anyway? Let us find out about that in today's comprehensive review about r3. Below are the main items that we shall look at in the review:
What is r3.com?
A brief history of R3
What are the attributes of the Corda platform?
What benefits does the R3 ecosystem present to the users of Corda and Corda Enterprise?
Is R3.com legit or is it a Scam?
Pros and cons
---
Name of the company: r3.com
Official website URL: https://www.r3.com/
Overall Rating:
(4.2 / 5)
Recommended: Yes
---
What is r3.com?
R3 exists as an enterprise software company whose main aim is to revolutionize the digital industry through the creation of purpose-built distributed ledger technology that finds application in a wide variety of industries.  R3 has an ecosystem of over 350 other institutions, through which it is able to increase the effectiveness of the blockchain platform known as Corda. Corda is assisting firms in various industries to digitalize their processes and systems as they seek to make the connection and transaction with each other easy and effective.
The top managerial staff in this company are:
Chief Executive Officer and founder- David E Rutter
Chief Information Officer- James Carlyle
Chief Financial Officer – Paul Harris
Chief Technology Officer – Richard G. Brown
Chief Product Officer- Todd McDonald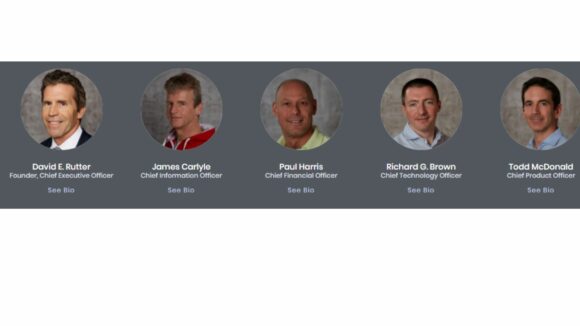 A brief history of R3
R3 came to birth back in 2015, with the objective of leveraging the blockchain technology in a bid to provide solutions to business problems that exist both in the complex and highly-regulated markets. At the time of creation, the owners of R3 identified a genuine market gap, for which there was no service provider.
R3, therefore, went to the lengths of creating their unique blockchain platform referred to as Corda.
Corda was launched in 2016 as an open-source blockchain platform. The platform's existence is also credited to the work and support that was given by a vibrant community comprising organizations and developers.
After 2 years, R3 launched Corda Enterprise, in a bid to maximize the utility of the main elements that were being offered by Corda and to fine-tune them in a manner that would enable them to meet the needs of a wide variety of businesses in various industries.
As of now, R3 claims to be the best enterprise software company that has the largest blockchain ecosystem on a global scope. It is working alongside 350 other institutions to bring about a digital transformation and to revolutionize the approach taken by firms to digitalize their operations.
R3 offers extensive support to its customers who have chosen to rely on its services ( for both Corda and Corda Enterprise).
What are the attributes of the Corda platform?
The Corda platform is designed in such a way that the data is only shared with the parties who need to know about it. The platform was designed in such a way that it could bring both transparency and trust to its customers, without compromising on trust and privacy.
The Corda Enterprise platform has the main attributes in the Corda open-source platform, along with the following extra attributes:
24/5 support
Predictable release schedules
High availability
Supports industry-standard enterprise databases.
R3 claims that Corda Enterprise meets all the security, scalability, and support needs that complex firms and institutions have. It is also establishing new standards for the provision of financial services. With all the above capabilities, Corda Enterprise has found perfect application in the following specific sectors:
Capital Markets
Digital Assets
Digital Identity
Energy
GovTech
Healthcare
Insurance
Real Estate
Supply Chain
Telecommunications
Trade Finance
What benefits does the R3 ecosystem present to the users of Corda and Corda Enterprise?
Those who have so far trusted R3 enough to rely on their blockchain platform stand the chance to gain the following benefits:
Training
You get comprehensive training that enables you to thrive from a business or developer perspective.
Marketing your Cordapps
When you join the platform, you get the chance to create a profile on Marketplace, R3's own marketing platform on which you showcase the apps you've built on Corda.
Testing
The ecosystem presents you with a bespoke testing environment on which you can simulate the operational features of the networked CorDapps.
Exposure
Joining the platform gives you a shot at receiving invitations to speak at various events that are organized by R3 and the other institutions in the ecosystem. You can as such find yourself speaking at events such as CordaCon, CordaDays, as well as Corda Partner Days.
CorDapp Trial
As a member of the ecosystem, you have a shot at taking part in a 7-week program that is led by R3. Cordapp Trial enables app builders to:
Accelerate the development of their apps
Get feedback from potential customers
Validate their applications
Customers also get the chance to determine whether certain blockchain solutions are a good fit for their firms.
The ecosystem itself
The ecosystem is essentially a collection of institutions that are distributed in the following industries:
Banks
Insurance companies
Multinational corps
ISVs
Technology companies
System integrators
Cloud service providers
---
Is R3.com legit or is it a

Scam

?
In my opinion, R3 is a genuine company. It's one whose purpose is quite noble, and whose utility cuts across many industries. So far, the information there is about R3.com points to it being a good company, and there is barely any evidence of it harassing its customers. I, therefore, wouldn't put forward a claim against this company. Even those who are employed in this company perceive it as one that supports their career objectives, as we can see on Glassdoor and Indeed.
Do you have a Crypto ATM card? Get yours shipped to you for free today ( plus many other benefits)
---
Pros and cons
Pros
An ecosystem with many benefits
Has both Corda and Corda Enterprise ( with more benefits to the serious blockchain technology users)
Trustworthy ( as far as I can tell)
Cons
---
Final Words and Verdict
Verdict: Legit
Overall Rating:
(4.2 / 5)
R3 is a legit company that is doing a good job of revolutionizing the digitalization of the transaction processes between firms from various industries. The fact that its offerings are based on blockchain technology makes it even more valuable in the present-day world, in which this type of technology is being adopted by many firms due to its effectiveness. I therefore do not have an issue with pointing people to this company if they are looking for blockchain technology solutions.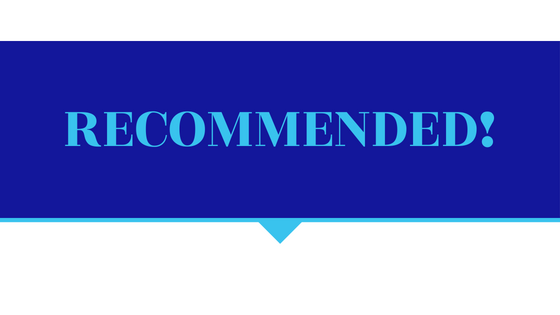 How Reliable is Your Bitcoin Wallet? Sign up for one and get your Crypto ATM to go with it.
---
That will be all for my review about what r3.com is about. Do you have any more questions or comments about the company? Feel free to drop them in the comments' section below- I'll get back to you ASAP.
Your Friend,
Eric, investor, and blogger at Start Make Stop Waste!