Today we take a look at Traffic IVY for you. What is Traffic IVY? A scam or a real legit opportunity? Does this really work or are the claims not gonna live up to their promises? Hang on, because this one is going to be interesting!
Product: Traffic IVY
Website: Visit here
Owner: Cindy Donovan
Price: Account starting at $9,97
Who is it for: People looking for quality traffic
Overall rating:
(4.7 / 5)
What is Traffic IVY?
Traffic IVY is a brand new traffic generation community created by the entrepreneur Cindy Donovan. She have managed to create something completely different, and something that since it launched taken the world of online business owners by storm! Everyone is jumping on this! It is easy to see why, as what you get access to inside the community is really something that we (online business owners) really can´t get enough of, quality traffic.
What this community will do for you is to help you get targeted traffic to your websites, blogs, e-commerce stores, opt-in page, social media profile, etc.
What makes this even more interesting is that the community you join will consist of people who are just like you, and they all want the same as you, to have more quality traffic.
Everyone in this community earns traffic points by helping someone else out, so it really is a pay it forward attitude inside the member's area, you will notice that pretty fast.
The best part is that since it's a community of like-minded marketers, everyone in the group earns traffic points by helping out someone else.  
What Traffic IVY can do for you is:
Get laser-targeted traffic from a massive speed growing network of blogs (within 22 categories)
Upload any video you like on hundreds of active Youtube accounts
Get your content posted on thousands of social media accounts like FB, Twitter, Pinterest, Linkedin and Reddit
Go viral with people sharing your content on multiple social media accounts within the huge network
Become a part of a community-driven rating system to guarantee you only get the absolute best quality on your traffic
---
How does it work?
It is very simple to get started within the community. It simply works in 3 simple steps (once you have created your account and choose your prefered traffic points package (they start at under 10 bucks):
You connect your social media accounts and websites in the easy to use dashboard
You create a campaign by using the super easy to use step-by-step wizard
You tell the community where they should send your traffic by using your traffic points to pay for the campaign
What happens when my points run out?
This is where the whole "community function" kicks in and you can start collecting points by sharing relevant content from the community on your own properties.
It is really a win-win strategy. They help you and you help them.
---
The product and service you get
What exactly is it that you will get by becoming a member of this community? Below you have the value listed:
1: The Newbie friendly (easy to use) Campaign Creator
This is so easy, even a 7-year old could do it. You simply log into your account, then click on the tab named "My traffic campaigns" and then take it step-by-step and follow the campaign building process. If you are not sure what content to create you got access to training materials that show exactly how the top performing members are getting their results. Everything is created so you can get started right away and see fast results right from the start.
2: Real shares that produce super targeted traffic
You decide yourself how many traffic points you pay for others to share in this massive network. You can simply use your points to get traffic and leave it like that, however, if you want to do MORE (and I recommend that you do) then you connect your own websites, Facebook, Twitter, Pinterest, Youtube, Linkedin, Reddit, etc and share other peoples content. Because every time you do you will be earning points that you use to get yourself MORE traffic. There you go, you have just found yourself a "hard to beat" free traffic source.
3: a HUGE Organic Search Engine Traffic Advantage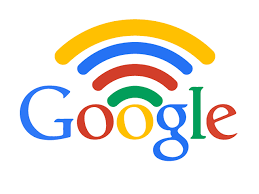 We all know that Google changes their algorithm once and a while, but one thing that never changes is that the more important high-quality backlinkinks you have online, the more people will be searching for your key terms. This gives you a HUGE competitive edge for one of the best (in my opinion) and high targeted types of traffic, from Google and the other search engines – For FREE (!)
4: Trackable traffic
If you are sick and tired of software and solo ads that say you get floods of traffic, only to end up with "not so much after all" then this is really going to surprise you. First of all, you can get as much traffic as you want, but you will also be able to see every single share that has been posted and you can also, of course, click and go and see it live. When your traffic is being delivered you will be provided with links to go and visit the exact page it has been posted on.
5: Blogging benefits (without a blog)
Maybe you don´t have a blog yet, and maybe you never plan to start one. That´s fine. You can actually create content, reviews or articles inside Traffic Ivy, then insert your affiliate links and publish them to the Traffic IVY network of blogs. You can send traffic to your own offers, then use it to build your list or why not your social following?
6: The WordPress Plugin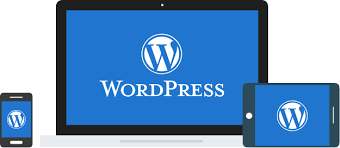 If you have a blog, then you are lucky! You can take advantage of the benefits to the max from the Traffic IVY community by uploading and activating the WordPress plugin. It will enable you to automatically post content from the Traffic IVY marketplace onto your blog for a consistent stream of fresh (in your niche) targeted articles. EVerytime an article gets posted on your blog, you will earn points that you can then use to have your own articles shared by other blog owners.
7: Click and Connect
You can connect your blogs and social media accounts, and then pick a post of your choice in the marketplace to get yourself more traffic and content. There is no hassle with messy copy and paste confusion here. You just click one button, approve the connection and then your account is completely set up and you are ready to get lots of traffic. Currently, the only network I miss is Instagram, with WordPress, Facebook, Twitter, Pinterest, Linkedin and Reddit at least my needs are pretty much covered.
8: Rating system inside the community
(5 / 5)
Spamming is NOT allowed inside the community. As I use this platform myself, for my niche blogs and I can tell you there is no way to post "jibberish" on them. so to protect the integrity on what content that gets shared there are some valuable features to control this like for example The rating system, you simply review the share you received. You also got The User blocking function, so you can prevent certain people (or entire countries) from sharing your content, so you have complete control over of who is sharing (or not sharing) your content.
9: 100% Transparency
All the stats to be found inside the member's area are 100% transparent and also updated in real time. You will see how big the network is as it grows by hundreds every day. You will also be able to see where the best places to share your content is, how much you can/should spend with the IVY currency (the points). You can see exactly how your promotion went, and if you are not happy, simply block that traffic source from promoting in the future, and if you are happy then make sure to get yourself some more from that source ;o)
10: Featured content
There is a section on the site that is dedicated to hand pick traffic campaigns that are available to share. Great content with excellent quality and a solid track record in the system is, of course, going to be favourable. If you get chosen, you will get even more traffic, leads and sales. The power of this whole thing is NOT in the paid feature. You can´t buy yourself into having good content to listen… It is all about quality, so make it great, put your affiliate links, your backlinks, your banner, or whatever it is you want to use for modernization and get yourself ready for some traffic.
---
Is Traffic IVY a Scam?
So, is Traffic IVY a Scam? No, of course not, this is not a scam. This is a legit program, or a community to be more correct, you are free to join, just like anyone else. You have to agree before you join that you won´t promote any scams or "unethical" material inside the community.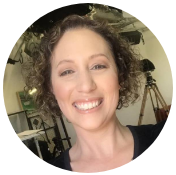 The owner is real and she isn´t hiding, as a matter of fact, you will get to see a lot of her inside the member's area as she is the person who will guide you through the process of getting started.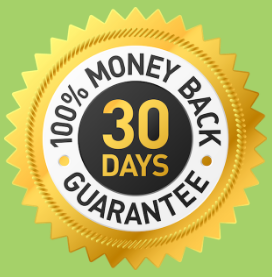 You are also (if you for some reason wouldn´t like the program backed by a, full 30-day money back guarantee, and that is always a nice thing to see.
However, personally, I am pretty sure that you will love this product as much as I do myself! :o)
---
The pros and cons
I always compare a products positive sides against its negative in order for you to be able to make a better decision. It is something that is wise to do and I always recommend it, anyway, as always, here you have some obvious points on both sides of the spectrum:
The good
The free traffic function
Easy to use and clean platform
Great backlink creation
Trustable owner
Plus MORE
30-day money back guarantee
The bad 
No Instagram sharing (at least not yet)
---
Is Traffic IVY it for you?
So, is this something that you might want to jump on or should you look at other alternatives? Well, of course, that is up to you. I would say that if you are some kind of online business owner, doing affiliate marketing or e-commerce then you should absolutely check this out, I have personally jumped on it myself as I absolutely love the whole concept and idea.
This is something new and fresh, and the value you can get out of this is priceless!
---
My own experience
Wow, I haven´t join such a friendly community since I joined Wealthy Affiliate back in the day, this community is a perfect addition to WA, and if it took me 1 – 2 weeks to get a grip on the interface of the WA platform, this Traffic IVY platform is much easier to get a grip of, of course there are not as many functions as it is on WA but I have joined A LOT of platforms and communities in my online journey and I can tell you that this one takes the #1 price as the cleanest and easiest to navigate and use overall. Plus, there are some pretty obvious benefits that I like,
(hint hint: The traffic part of things :o)
---
Final words and verdict
Verdict: Legit!
Overall rating:
(4.7 / 5)
Ok, I think that sums up the overall view of this product pretty good for now. This is something completely new and also different, I like different, and being different in marketing is not a bad thing. Seems like the owner Cindy is well aware of that as she had created something unique here and I absolutely understand why so many online entrepreneurs are jumping on this!
I jumped on it myself when I saw it, will you come with me on this train?
You made a wise choice reading this review, you are a smart person, and I am sure that you will understand pretty fast if this is something for you or not once you have seen it in action (see video below):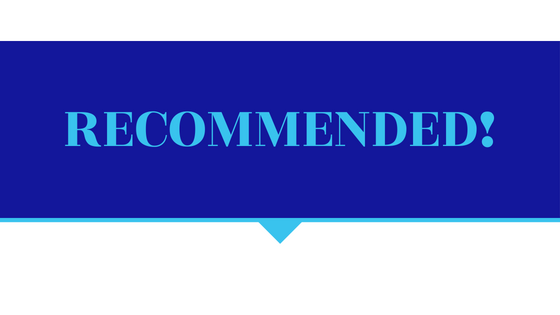 P.S.
As I absolutely love Traffic Ivy myself I would be sad if you didn´t try it out, please don´t make me sad ???? so I want to sweeten the deal for you even more.
Here is the deal, if you join Traffic Ivy through my link I will give you some additional FREE bonuses (see below):
---
To secure these bonuses please send me your purchase info to my email address at john@startmakestopwaste.com so I can send them to you and get you on my personal list so we can start generating traffic together.
---
I hope you found this short review of Traffic IVY to be interesting and now you should have a better understanding of what it is and if it is something for you. Please, if you have used it yourself then share your experience below! Also, if you got any questions about this review I will be more than happy to answer them below!
I wish you success!
John
Founder of: $tart Make $top Waste