What is Twetch? Why is its presence significant in the present-day world? Is there anything that can make you use it instead of its alternatives in the market? This is what we shall be going through in today's review, as we try to establish whether Twetch is actually achieving its objectives as it purports to. Here are the main elements of the review that we shall focus on: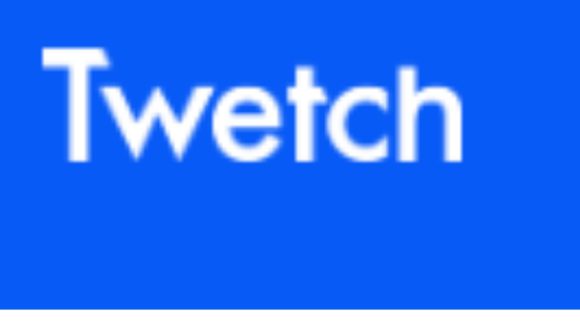 What Is Twetch?
How does Twetch work?
How much money does one pay or receive on Twetch?
What sets Twetch apart from other social media platforms?
How much money does one pay or receive on Twetch?
Where is the Twetch data written to?
Is Twetch genuine?
Pros and Cons
---
Name of the platform: Twetch
Official Website URL: https://twetch.app/welcome
Overall Rating:
(4 / 5)
Recommended: Yes ( But you should wait until it is fully launched)
==> You can also have a look at my Number 1 recommended Alternative to YouTube in the Market<==
---
What is Twetch?
Twetch is best described as a platform that looks like Twitter, where users are required to make payments in order to be allowed to post their content and to engage with content that has been posted by other users. On Twetch, the content creators are usually paid directly for the activities that they undertake while on the platform. The payment is usually channeled to the content creators via a revenue-sharing system that is pegged on the number of likes and shares of and on the content. As of now, this platform is still in private beta.
Twetch was launched back in May 2019 and has since this time been able to attract a couple of hundred thousand users. This is quite an impressive feat, considering that for one to join this platform, they have to wait for their opportunity on the waiting list or to even private invites by the developers of the site. Unlike many other social media startups that have not ended up becoming ghost towns, Twetch maintains a very vibrant community.
How does Twetch work?
As much as it is still under construction, this platform is already offering a couple of features as well as the much-needed functionality. Just like is the case with other social media platforms, one can access his or her account to create posts, to give their comments on the posts that other people have created, or even to follow their most favorite content creators, as they like such posts as a display of appreciation. Users also have the chance to search for certain posts, other users, and even to monitor the most recent posts at any time of the day. They can also browse for the top posts on the platform as they so please.
Twetch mainly sets itself apart from other social media platforms with its very lucrative financial incentives. These incentives are usually tied to your activities on the platform. All active Twetch accounts usually connect to a wallet referred to as Money Button. Apart from browsing through the content that has been posted, all other actions on this platform usually consume BSV, or actually leads to the increment of rewarding of the content creator for the contribution made.
How much money does one pay or receive on Twetch?
On this platform, when you create a post or a reply in text form, $0.02 will be deducted from your account right after you do the publishing.  If you decide to add an image to your post, then you have to be ready to part with $0.07.
Twetch users usually make the payments quite easily, simply by swiping the money button. The payment of these fees usually helps with minimizing the number of trolls, since the costs sooner or later begin piling up.
For those people who create content that other people appreciate, the fees they part with eventually become their payment. Liking a post usually costs $0.10, with $0.09 being sent to the content creator's account. The replies on this platform usually pay $0.01.
If you do the math, you will see that getting a single like on one post can help you pay for the creation of 4 other text posts in the form of a post or a comment. Your objective should, therefore, be to make posts that spark up real conversations so that they can get replies and likes if you are to get any financial gains.
Twetch also offers financial incentives in the process of obtaining followers. When you follow someone, $0.10 is usually deducted off your account, while for each person that follows you, you get $0.08.
How do you know how much money you have in your account after all the activities? Twetch allows you to view the amount of money that is present in your account on your profile. In addition to that, you usually receive notifications about the latest activities through the notifications tab.
Twetch also allows you to activate the dark mode if it is one of your preferred features. This will cost you $1. The other fees are the Tweet from Twetch fees, in which you get to pay $1 to be in a position to spread your awareness about Twetch through other social media platforms.
Where is the Twetch data written to?
Twetch claims that it offers its users total control over the data and content on their platform through writing all of it to the Bitcoin SV platform.
According to the CEO and founder of Twetch, Josh Petty, this platform can effectively be perceived as an interface through which one can publish and view data on Bitcoin SV. The platform is created to combat the spread of fake news through the disincentivization of the proliferation of bots from a financial angle, on their social media platform.
Is Twetch genuine?
In my opinion, Twetch is a very genuine platform that is taking a step into the future by making the use of a decentralized blockchain possible with a social media platform. As of now, however, Twetch is still in private beta, and not anyone can join to use it. You will have to join the waiting list and wait to be considered as an early joiner. You do not have to join at this phase of development, but I would urge you to sign up for my email newsletter so that I can reach out to you when something very special about Twetch comes up. You can wait for the launch so that you can join, and by that time, I am hopeful that a lot of features will have been added to the platform.
==> Here is a YouTube Alternative that is also based on Blockchain Technology<==
---
Pros and Cons
Pros
Financial incentives offered for content creators.
Trolls and bots are kept away by the financial scope of the platform.
Quick payments at the time of publishing posts
The platform is decentralized/ blockchain-based.
Cons
It is still in a private beta
---
Final words and verdict:
Verdict: Legit
Overall rating:
(4 / 5)
Twetch actually serves a valid and concrete purpose in the market. I think it is one that you can use in the place of Twitter, owing to its monetary rewards. I would, however, recommend that you wait for it to be fully launched so that you can enjoy its features without having to wait in a waiting line. Meanwhile, you can have a look at my other blockchain-based recommended resource:
---
We have come to the end of my review about what Twetch is. I hope you now know whether it is one that you can rely on or not, based on the information that you have interacted with. If you have any questions about it, kindly leave them in the comments section, and I will get back to you.
Your friend,
Eric.