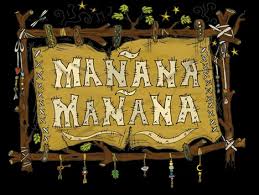 There is a good old Spanish saying that goes "manana manana" meaning: (tomorrow tomorrow) and as I am half Spanish I used to live by that code a lot, maybe even more than full blood Spanish people themselves lol! Maybe you live by this motto also?
Many times we tend to know what we should do but we tell ourselves that we do it later, when we feel like it more… What if tomorrow never comes?
This happened to my friend the other day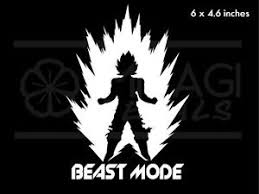 This thing really got me thinking and turning into "SUPER beast mode" around 1 week ago (more on the SUPER beast mode further down).
First I need to say that I have been visiting refugee camps that we got here in Sweden since around 2 years back, they could need some human kindness, right?
However, I have got many friends from other countries doing that. In this part I am going to tell you about one particular guy, he is 22 years old (a child in many ways). His dream was to continue to study on university here in Sweden as he had to flee from his university studies in Iraq.
Remember that there is ALWAYS someone else in a position worse than yours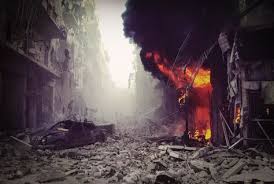 What happened was that he got a decision from the Swedish government that they have to leave the country… He is devastated…
After 2 years here in Sweden waiting, not knowing if he could stay or not… He is from the City Mosul in Iraq… A City that pretty much is no more… After being bombed and turned into a war zone… His house is bombed to the ground and his parents are living in a refugee camp out in the desert somewhere else in Iraq…
The thing is, I know it might sound harsh… But he could (and still can) stay in Sweden if he get a white job of some kind, and get hired by someone…
It is not easy of course but it is absolutely possible and I am also absolutely sure that he could have got that during his 2 years here… He didn´t search for a job… in hope… that the migration authorities here in Sweden would let him stay…
He just waited… and let "the life" fix the situation… instead of taking control over it himself…
Please do NEVER do that… No matter how young you are (I know it is hard) there was a time in my life (as mentioned earlier) when I was thinking "manana manana" about EVERYTHING.
This has happened other times in life to me: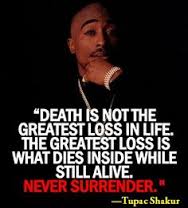 One day my mother called me while I was at work (had a 9-5 back then) and she told me, "John you have to come, your father are dying"
I told my boss that I had to leave, I and my mother got to the hospital and there was my father… Barely recognisable and UNABLE to speak and move… There was no more time to speak, even if I and my mother spoke to him while crying floods… That was the situation for many hours before he died in front of our eyes…
It was the worst day in my life… but it was also the day that changed me into a MUCH stronger person that I was before that… It felt like my father gave me a part of his strength in somehow that day, maybe with the help of God that I begged to forgive us all for our sins and wrongdoings and accept my father's soul.
I know that is most likely not the first time I have to go through a death of someone I love, maybe I die tomorrow, then I at least don´t need to go through that horrible sorrow… But someone else will…
How about you?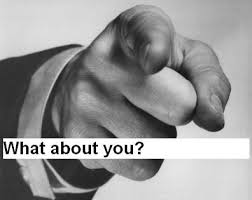 How about you? Have you lost someone near to you? If yes then you know and I really hope that you choose to get stronger instead of the opposite…
If you haven´t… You need to know that it can happen tomorrow… And it is not IF but WHEN it will happen, everyone that you love WILL die…
What are you going to leave to your family? to your children?
dept? or money?
Disappointment or proudness?
…It is time that you start DOING things NOW!
Have you thought about it this way?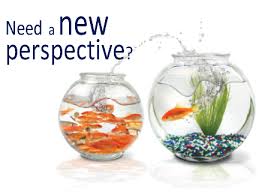 You see, we always hear that "you should do what YOU want and not only because your parents tell you to do something" like study or get a job and stop hanging with your "bad" friends and so on… Right?
For your own good, right?
Well, how about when someone of them dies? You are going to feel A LOT of REGRETS that you didn´t listen to them more and at least did some of the stuff they told you to do…
So now you are going to feel VERY bad for that… Trust me that feeling will NEVER go away…
So even if it might feel like you are doing what you "want" when you are going "your way" instead of listening to the advice you get from someone who loves you… You are actually doing the opposite and hurting yourself, they tell you that stuff because they want YOUR best… you hurt yourself WAY more that way…
This might happen to you tomorrow
You might get fired (if you got a job)
Someone you love might get really sick
There might be an economic collapse (your money getting worth close to zero)
Someone you love might die
YOU might die
The difference in life by doing things NOW
By start doing things that you know you should be doing today (and every day), you will first of all start to feel a lot of better with yourself. You will get a huge boost in confidence and that is something I promise you.
You will also make the ones who love you proud and that will make you feel better as well.
You will also be prepared a lot better for future disasters that WILL happen… Not IF but WHEN…
Some great benefits:
Your self-esteem will be A LOT better
People will respect you more
YOU will respect yourself more
You will have better health
You will have more money
Etc
The 2 different beast modes you can achieve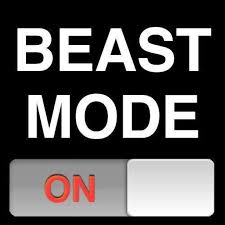 Ok, I mentioned earlier that you can get into 2 different, let´s call it beast modes lol! What I mean by this is that you can do things that you should every day that you know you should be doing, maybe it is studying, working out, getting a job, or getting an additional income stream on the side of your job, etc.
If you start doing the things you need to do every day that is GREAT, that is what I would like to call (in this post) for being in "beast mode"
What is The SUPER beast mode?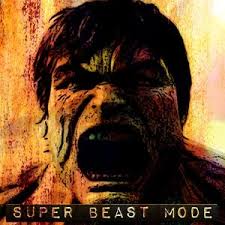 This is the state when you REALLY get things done, it is almost like you are a crazy person and losing time is the worst fear you have. This is where I am right now in the last week since seeing my friend being totally crushed by the decision that he cannot longer stay in Sweden… It makes me very sad for him but it also reminds me of the "beat mode" I got into after my father died…
I started doing MORE than more, I had a 9-5 back then, directly after work I went to the gym for an hour (every day) and directly after that I went home and started my own online business (every day) without any prior knowledge or anything like that… Just a determination and a mindset that was "refuse to stop until I am there)…
That is all you need also, hopefully, you don´t have to lose any of the persons that you love the most in life before you figure it out…
Make them see your transformation while they are alive instead…
So, start today! Start NOW! Whatever it is you need to do.
Conclusion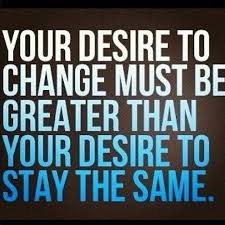 So, I hope this post was helpful to you and got you thinking, whatever it is you want to do, do it now.
You don´t have to reach SUPER beast mode to change your life 🙂 That was just a silly way of me giving an example, but you understand that I am sure of.
I am also sure that you are a smart person overall, so stop pretending to be stupid and do the things that you know you should be doing.
Most times we know what we need to do and also what we want to do…
If you are looking to start your own business online I can help you out by giving you the recommendation of the exact same place where I got started personally. It is the leading "online university" in the subject of creating an online business from scratch and has been ever since it launched back in 2005.
The place I talk about is Wealthy Affiliate and it will give you step-by-step instructions on how to create your own online business from scratch. It is also absolutely free to join and you can stay a free member for as long as you want. to see if it is something you could see yourself doing.
That is actually the place that changed my life forever, that is something that I will of course never forget and I will always recommend it to someone who is looking to create a passive income stream for themselves online.
It is also absolutely free to join and you can stay a free member for as long as you want. There is also a paid membership to consider (especially if you want to become serious about things) but it is absolutely not required. I strongly suggest that you join for free first to see if it is something you could see yourself doing.
I strongly suggest that you join for free first to see if it is something you could see yourself doing.
Thank you for reading, as always, please leave your comments or questions below, will be more than happy to answer them.
I wish you the best!
Sincerely,
John
Owner of: StartMakeStopWaste.com