In this HootSuite Review, we help you get a better overall view of what HootSuite is. Have you ever heard about Hootsuite? What comes to your mind when you hear about it? Can you rely on it or recommend it to your friends? Such are the questions that could get us started about Hootsuite.
Name of the software: Hootsuite
Official Website URL: https://hootsuite.com/
Owner: Hootsuite Inc.
Overall rating:
(4.5 / 5)
Recommended? : Yes
P.S.
See my #1 Recommended Instagram Money Making Advice
Intro
In order to be on the same page with regards to Hootsuite, we can seek answers to several other questions, which would in one way or another enable us to know if it is valid and reliable. Such questions include:
What is Hootsuite?
How does it work?
What features are prominent in this platform?
Is it genuine?
Are clients presented with unique money-making opportunities on this platform?
Which are the unique pros and cons that Hootsuite presents?
Are there other alternatives?
In having these questions answered, we shall have covered the most outstanding aspects of Hootsuite and we shall be able to decide if it is reliable.
Hootsuite Review – What is Hootsuite?
Hootsuite has come to establish itself in the market as a social media management platform that makes it possible for the various users to manage all the different social media accounts they own in one central location. This platform, which was founded in 2008, has already gained the attention of many people with its 15 million users as well as 1,000 employees. Hootsuite Inc. has its headquarters in Vancouver, Canada, and has eight other offices distributed across different countries, in a bid to support more languages.
Hootsuite makes it possible for you to access all your major social media accounts, such as Facebook, Pinterest, Twitter, LinkedIn, Instagram, and YouTube, through the Hootsuite App Directory. Whether one is trying to manage their personal accounts, business accounts, or celebrity accounts, Hootsuite makes it possible for you to effectively manage these sites and to get a larger following and more likes.
How does it work?
As a visitor to the Hootsuite.com website, you will be required to sign up for you to access your social media management platform. You are given the opportunity to have a 30-day free trial, which has the following benefits:
Capability to host and manage 10 social profiles
Access to real-time analytics
The capability to Auto-schedule posts
Unlimited RSS Integrations
Even as you provide your personal details for the free trial, you will have to provide your billing information and choose an annual or monthly billing cycle. This information will be useful upon the expiration of the free trial, upon which you will start being billed. You can choose to have the payment done through your credit card or through your PayPal account.
Upon the expiration of the free trial, you are required to select a plan that is suitable for your current needs. The plans available include:
Professional ($25 per month)
– Can only support one user
– Has the capability to do unlimited scheduling
– Can support 10 social profiles
– Supports auto-scheduling of posts
– Presents the key performance metrics
– Has an Ad spend limit of $500 for every month.
Team ($599 per month)
– Supports 3 users
– Supports up to 20 social profiles
– Unlimited scheduling
– Capability to handle team message assignments
– Access to custom analytics
– Reports that you can export
– An Ad spend limit of $2000 for every month.
Business ($599 per month)
– Supports up to 5 users
– Can hold 35 social profiles
– Ability to do Auto-scheduling
– 24/7 support
– An Ad spend limit of $5000 per month
– One hour of 1-on-1 onboarding.
Enterprise
– Custom solutions.
With Hootsuite, all you have to do is sign up, use the free trial to determine if this platform is worth relying on, then you can upgrade to the plan of your liking, for you to access the features that will accelerate the growth of your accounts.
Features in this software?
Different Hootsuite accounts present different features to their users, but there are standard features that are common in all packages. These features make Hootsuite superior to other platforms of its kind, are possibly the reason most people settle on using Hootsuite over the other platforms. These features include:
– The capability to auto-schedule posts for all social media platforms.
– The capability to let you monitor how the posts are doing at a glance.
– Access to analytics for your posts and accounts
– The capability to curate the content you want to go to your various accounts
– Team management tools.
– The capability to boost your posts through Ad Spend plans with limits.
– Security for your accounts.
Is Hootsuit a Scam or is it Legit?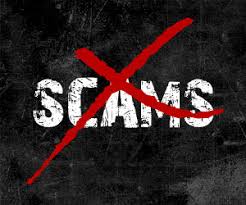 Hootsuite is a legit platform. It has been in operation since 2008 and has more than 15 million users. This means that it is owned and provided by a legit company that is out to ensure that its customers receive value for the money that they pay. The customers have provided different reviews for Hootsuite on online review sites such as Capterra (https://www.capterra.com/p/121701/HootSuite/), and Finances Online (https://reviews.financesonline.com/p/hootsuite/). On both sites, most customers are satisfied with the services and support provided through the platform.
Some of the customer trust sites have also taken it upon themselves to provide their opinion about Hootsuite. These include Make A Website Hub (https://makeawebsitehub.com/hootsuite-review/), iag,me (https://iag.me/socialmedia/reviews/7-reasons-not-to-use-hootsuite/) and pcmag (https://www.pcmag.com/review/337767/hootsuite). These sites have differing opinions about Hootsuite, but most of the features that they agree on as being superior are the same ones that most customers have agreed that they like. A general observation that one can make is that Hootsuite is a platform that provides clients with the features it promises to, hence it is reliable.
Income-generating opportunities?
There is no direct income-generating opportunities offered on this platform. You have to ensure that your product or service is superior for you to earn from the increased viewership of your brand. This means that Hootsuite is only out to boost your brand or business to a position in which you can make more money, but it is not the direct source of money.
Better alternatives?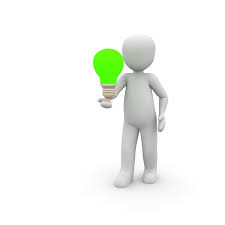 There are many similar services and tools out there, some bad and some good, some paid and some are even free, and I know about a couple of free ones you absolutely want to try and use before you start with paid services, as you might get just as good (or better) results than with a paid tool.
Do

NOT

buy a service like this before you know how to REALLY Max Monetize your Instagram audience
The absolute #1 recommendation I can give you is that you, first of all, learn how to run an online business and create a recurring income from using Instagram, or any other social media online.
==> Learn more on how (and what) to sell on Instagram on this page
---
Pros and Cons
It is always good to compare the positive sides against the negative ones before you make decisions. As always in our reviews we provide you with some clear points on both sides of the spectrum:
Pros
-One does not have to download this platform.
-Has a 30-day free trial that gives you access to all features in the Hootsuite Pro Plan
-Gives you access to many apps in the app directory.
-Allows you to learn free online social media management courses and get a certification.
Cons
-Allows you to manage only up to 3 profiles.
-the user interface is at times confusing for new users.
-Only supports a few URL shorteners.
---
Do you own or represent HootSuite?
If you are a representative, or associate of HootSuite and have found something not to be correct in this review please, feel free to tell and I will make sure to update the info on this post. The easiest way to do it is in the comment section below or by simply sending us an e-mail.
---
Final words and verdict
Verdict: Legit!
Overall rating:
(4.5 / 5)
Ok, I think that sums up the overall view of HootSuite pretty good. It is a legit tool, not only that, it is also a very helpful one if you are a social media enthusiast.
You made a wise decision to read this review and you are a smart person so I am absolutely sure that you will find the right tool that suits your particular needs the most and that you also feel safe using!
What Tools I would recommend?
There are many similar tools out there for you to choose from, some are better than others without a doubt, and more importantly safer than others to use, because the last thing you want is to get banned from Insta or having your account shut down, right?
The absolute best thing I can recommend is, first of all, to learn how you sell on Instagram because when you know that you won´t need as many followers as you might think, in fact, you can make money only with a few followers if you know what to do. Once you have an online business setup, Instagram will work A LOT better for you.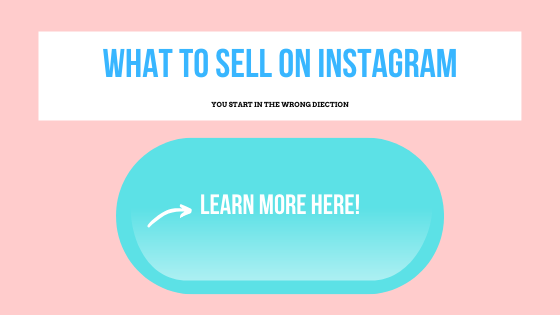 ---
I hope you found this review of HootSuite to be helpful and that you now have a better understanding of what it is and if it is something for you or not. Please, if you have used any of its services then share your experience in the comment section below! Also, if you got any questions about this I will be more than happy to answer them below!
I wish you success!
John,
founder of: Start Make Stop Waste