How is Wealthy Affiliate to start with and understand? How will the feeling be? Will it be harder than a "normal" job? Will it be more fun? This post is going to describe how starting with Wealthy Affiliate is going to be like, from my personal experience.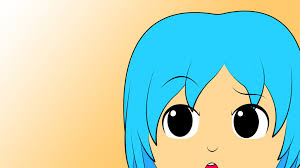 I will not go into any details of the technical stuff here. But rather give you an idea of how it will be, and what it takes to make money, with the program that most "Internet Money Makers" calls the best (by far) place to start earn a solid income online.
A place that can replace your 9-5 job if you take it serious, and also make you an Internet millionaire if you really put in the effort!
How is Wealthy Affiliate (user experience)
1 IMPORTANT thing to understand before you join!
The ones that are going to succeed at Wealthy Affiliate, are the ones:
Who understand that you are going to have to LEARN something new.
New things that actually become easy "after a short period of time".
It will go fast to learn, so this is nothing that you should be "scared" about, or should hold you back from joining.
Do you recognize this feeling?
It is exactly like the first days when you start a new work (or job) and you don´t have all clues on how to act, and how to perform your "work".
And then, after only a couple of days you get into it. You simply notice that it is going to be very easy to understand all this…Then after a couple of more days, it becomes FUN and VERY INTERESTING!
If it hasn´t already of course :o)
The thing that caught my attention the most is the GREAT fact that you can choose whatever "topic" or "interest" you might have and turn it into a money making machine online!!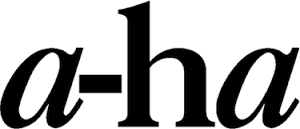 Exactly as I describe, it was to begin with Wealthy Affiliate! Atleast that is the best way possible (that I am capable of explaining) I can describe.
I am sorry for my English (or Swenglish) but I hope you understand.
A LOT of people!
The amount of people at Wealthy Affiliate is not directly making it harder to understand, as you can ask them and they WILL answer!
Whatever question you might have gets answered here.
If you are "shy" you can also (of course) send and recive private messages if there is something you want to be a little bit more private about…Pause…
I can also say with all certainty that the community of Wealth Affiliate is (without a doubt)  the nicest, humblest and friendliest "online community" I have ever experienced.
And it is not a "small" one, the Wealthy Affiliate community has thousands and thousands of members (around all the world) and it keeps growing for every day!
For a community that is about making money, it is really odd (but great) that people show so MUCH "love"!
No "trolls" or "spammers" etc. (Not allowed).
What about the money??
How long will it take, before you start to earn money? That actually depends on you, how much time you put into it.
Also there is 2 different kind of memberships, one is free and the other one you are going to have to pay for. I was a free member for about 2 weeks before I upgraded my membership.
If you are REALLY serious about it, I would recommend you to go for the Premium membership, but you can start making money on the free membership as well if you want.
One example of how, is to simply tell friends, family, people at your school (or work) and even to complete strangers online to join :o)
Me personaly spent (on average) 6-10 hours a week on Wealthy Affiliate before I made any money at all.
I have to mention that I was a total beginner in the subject of making money online when I first joined. It took me about 3 months before I made any money at all.
As I said above it took me 3 months before I made my first money online. It was a commission of only $8, but it made me very happy anyway…
The day after I made one more $8 sale, and a couple of days after that I made a $130 sale! After that… The money earnings has just keep going up and up… and UP!
Naturally, when I made my first money online from WA, I started to put more time on it, and I guess I am NOT alone in that choice :o)
The thing that is amazing with this kind of business is, that there is no limit on how much you can make!
Final words (and question for YOU)
Thank you for reading!
Thank you and I wish you the best
This was my experience, maybe you had a totally different one?
Please tell me how your experience was?
Maybe yor Feelings, mode, etc, how it

was when you started? Was it easy?
Was there something that maybe was not easy?
Please I would like to know in the comment section!
How was it for you?
If you are a part of Wealthy affiliate of course :o)
If you are not, Go ahead and try it out now! and come back here later and tell me your experience on how your Wealthy Affiliate feeling was (or is) to get started with!
You are a smart person! You will understand very fast that it is a GREAT place!
The "thing" about Wealthy Affiliate (without a doubt) is that: You won´t find a better place to learn how to make money online, that´s for sure! :o) It is a MUST try!
Thank you for reading!
Sincerely
John
Founder of: Start Make Stop Waste