Are you happy where you are in life? Do you like your job? Your physique? Your relations? Do you feel that you are doing what you want in Life? Do you get what you want? Do you Think it is impossible to change things? Why do you Think that?
I used to Think like that to…
Most people aren´t happy with their jobs, I read some Place that about 80% of all people actually hate their own jobs. That is crazy, it is actually very sad. Especially when most continue to work with things they don´t like until they retire… If they don´t die before..
You know that you will die right? All of us will die someday and everyone you love will also die. Do you have family? Kids?
Are you gonna leave them with nothing when you die?
That has to be the bigest failure in anyones life…
What is more crazy though is that almost all those people (that hate their jobs) are drinking and taking drugs pretty much every weekend.
What are they celebrating??
Or are they doing it to forget that they have been working all week with somehing they hate doing maybe?
What do you think?
Please STOP Doing That! (If The Above Fits You)
Ok, maybe you have to keep working some job you don´t like to be able to eat. I absolutely understand that.
But…
There is things you can do after work on your free time to improve your Life and even change job after a while IF you really want to. YES it is absolutely possible.
If you are in desperate need of making some extra Money or saving some extra Money I have writen 2 posts a while back ago thatI am sure you will find some kind of value in no matter your situation.
Here is the first one on how to make some extra money easy.
Here is the second one on how to save more money easy.
Whatever it is you take on and want to do you need to understand that nothing will come by itself. Nobody are gonna show up some day and hand you a great job, or anything else that´s great for that matter. Ok, it might happen on VERY rare occasions but please don´t wait for a miracle.
Create one instead!
Create Your Own Job!
Why not start your own business online? Do you know that you can work with ANY interest you might have online and create a full-time income om it? You can even make a whole lot more than a normal person woyuld call a full-time income online.
Do you know that it is far more easy (and light years cheaper) to start a business online than it is to start a traditional one? It is!
You don´t need any staff, no office or any of that. All you need is a computer and a internet Connection… but most importantly you need a will to change your situation and to do that you need to challenge yourself.
At least for a while. Because once your business is set up and starts to generate Money online it will be VERY EASY!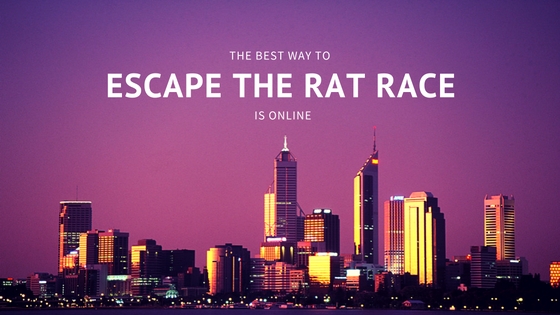 Are you ready to get started and challenge yourself to change your life? I would be more than happy to help you with that. You can get help from me and also getting started for no cost at all at the Place where I hang out most of my time online 🙂 Click the link below to read about that Place:
I wish you the best!
John
Owner of: Start Make Stop Waste