Is bitFlyer legit? How does it compare to its competitors? Is it one that you can use and recommend to your friends? In today's review, we shall be answering these questions, and more. Here are the subtopics that we shall tackle: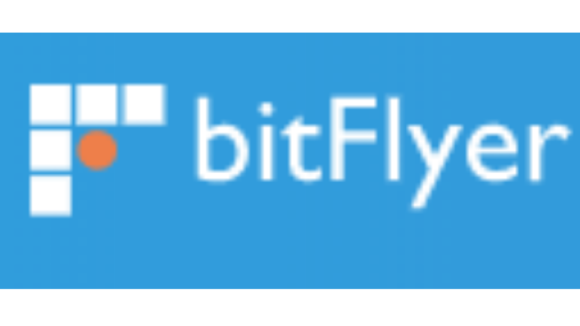 Is bitFlyer Legit?
The exchange platform offered by bitFlyer
The exchange markets on bitFlyer
The fees you should expect to be charged
Security on bitFlyer
Is bitFlyer genuine or is it a scam?
Pros and Cons
---
 Name of the platform: bitFlyer
 Official website URL: https://bitflyer.com/en-jp/
 Overall Rating:
(3.1 / 5)
 Recommended:  No (Does not offer many crypto pairs for trading)
==> Here is a platform that has a wide variety of crypto pairs ( Also gives you a free Crypto ATM- Shipped to you at no cost) <==
---
Is bitFlyer legit? (What is it?)
bitFlyer is the leading crypto exchange in Japan, based on Bitcoin exchange volume.  This platform offers a wide array of crypto assets that you can rely on to trade and to make an income.  The company that runs and operates this crypto exchange is known as bitFlyer Inc.
It was created in January 2014, in Tokyo Japan, but has managed to spread its services to about the 38 countries in the world. The rules and regulations that govern the existence and operations of this platform are based in Japan.  Japan is known for having very advanced laws when it comes to the regulation of exchanges. bitFlyer's registration number under the Virtual Currency Exchange Operator is 00003.
On top of that this exchange has its operations being overseen by the Japanese Financial Services Agency as well as the New York Department of Financial Services. It is the presence of these regulators that makes bitFlyer a very trusted crypto exchange platform, to the extent that it is allowed to operate within the United States.
The exchange platform offered by bitFlyer
bitFlyer has two web-based trading platforms, that are used to trade crypto assets. They are:
 Easy exchange
 bitFlyer Lightning Platform
The easy exchange platform is basically used by users whose main objective is to exchange Japanese Fiat currencies for BTC.  This platform happens to be very user-friendly since it is designed with the newbies' needs in mind.  the features here are somehow limited, also when it comes to the advanced chatting as well as the analysis tools. Traders can however view simple price charts, look at the trade history, place their own orders, and monitor the current buy and sell orders. Generally, this is a good place to start if you are getting acquainted with trading.
The bitFlyer Lightning Platform was created with the expert crypto Traders' needs in mind. I think that this platform mostly feels like a traditional forex trading platform though it has Incorporated a sophisticated design along with more advanced tools for analysis. An added advantage of using this platform is the capability to do margin trading, spot trading, and bitcoin futures trading. You can take advantage of the 1:15 trading leverage to maximize your profits. You can tell by the general appearance that this platform is intuitively designed for traders who have been in the game for long.
At the end of the day, bitFlyer has taken care of the needs of every type of trader regardless of whether you are getting started with crypto exchanges or you're a veteran in the industry.
The exchange markets on bitFlyer
One of the downsides of this platform is that it does not offer as many cryptocurrencies as its competitors do. It however offers the main cryptos and maintains high liquidity for them.  as of now the main cryptocurrency you can find on this platform is Bitcoin which Japanese clients can purchase using Japanese Yen, and American clients can purchase using USD.
As a bitFlyer user, you can also exchange bitcoin for other cryptocurrencies including:
 Bitcoin cash
 Ethereum
 Ethereum classic
 Litecoin
 Monacoin
 Lisk
Ethereum, which is also one of the main cryptos on this platform, can be exchanged with the other cryptos as well. bitFlyer creates an edge over its competitors by offering Fiat currency pairs that are rare. If you Choose Wisely, you can end up booking lots of Profits at the end of each trading day.
The fees you should expect to be charged
This platform happens to be quite transparent with its fee structure. To begin with, you can create a free account and begin depositing cryptos to that account for free. If you choose to use wire transfer, you will not be charged a single penny when depositing Fiat currencies.  there is however a quick deposit option, for which you will have to part with 324 JPY if you want to deposit Japanese Yen currency.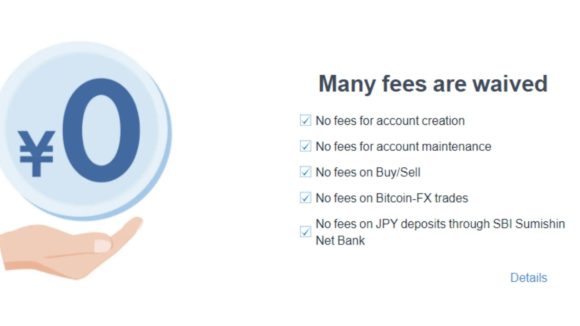 When it comes to the trading fees, you will mostly find yourself getting charged anything between 0.1% to 0.15%.  the percentage you get charged is based on the 30-day trading volume. A client who has managed to trade 500 million JPY within the 30 days will be lucky to get charged the lowest fees, i.e. 0.1%.
Once you have made your profits, it is time to withdraw your money from the exchange.  you will be charged some withdrawal fees as shown below:
Bitcoin withdrawals- 0.0004BTC
Ethereum withdrawals- 0.005 ETH
Ethereum classic withdrawals- 0.005 ETC
Litecoin withdrawals- 0.001 LTC
Bitcoin cash withdrawals- 0.0002 BCH
Monacoin withdrawals – Free
Lisk withdrawals- 0.1 LSK.
If you decide to use the Japanese Yen option for withdrawals the charges will vary, depending on the amount or even the method but they fall between 216 JPY and 756 JPY.
Security on bitFlyer
This platform is highly competent and secure. It is legally registered and its operations are regulated by bodies that are reputable and well recognized. The platform also makes use of the latest security technologies and policies in the industry including:
Multi-signature Bitcoin Security
SSL Communication
SHA-256 Technology
Google 2FA
Anti-Money Laundering
Know Your Customer policies
With such security features, you can be guaranteed that your money is well protected.
Is bitFlyer Genuine or is it a

Scam

?
I think this platform is an excellent cryptocurrency exchange for those who are getting started with bitcoin trading, as well as those who have been doing this for long.  with the security features offered, you can be guaranteed that your money is safe. This platform generally has a reading of 3.1/5 Stars,  in most consumer trust sites, such as G2. This shows that more than half the number of users of this platform are satisfied with the services that are being offered, but there's also a significant number of them who are not pleased. Some of the users think that the user interface is not that easy to understand, though this would not be a thing that most experts would bring up. I do not have a major issue with this platform, though I would definitely recommend a platform that has a higher user experience rating.
I've, however, been using one that has very many crypto trading pairs (based on a wide variety of tokens). You can open a free account and get started with it right away. 
==> My Number  One recommended crypto exchange<==
---
Pros and cons
Pros
High liquidity
 It is licensed and regulated
 Offers two trading platforms
Cons
 Few cryptocurrencies are allowed
Customer ratings are not that impressive
---
Final words and verdict
Verdict: Legit
Overall rating:
(3.1 / 5)
bitFlyer has done a great job offering platforms for the beginners and for the experts. The tools offered in both types of platforms support the trading skills of either type of trader. Were it not for the fact that bitFlyer has a generally low user experience rating, I'd be on my way to recommending that you start using it right away. I, however, have my reservations with it, and would rather recommend a platform that is showing clear signs of performing excellently in the market by attending to customers' needs.
There are, however, some platforms that are undoubtedly doing a good job of ensuring that all the customers' needs are met, such as the one I've been using. Have a look at it and see if it impresses you.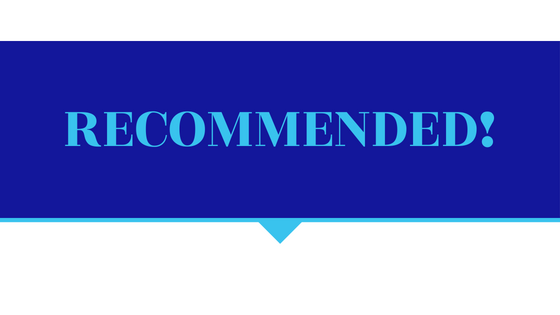 ---
We've come to the end of my review seeking to establish whether bitFlyer is Legit or not. I hope you have enjoyed it. If you have any questions remarks about it, let's interact in the comments section. Be sure to also have a look at my number one recommended alternative to bitFlyer and see if it one that you can use instead.
Eric,
Blogger,  Bitcoin Investor, and team member on Start Make Stop Waste!