Is Blockchain.com legit? Is it one that you can rely on?  Today we shall be looking at what's blockchain.com is all about in a bid to establish whether it is one that is reputable and secure and whether it is one that you should switch to today,  or simply keep off from.  We shall be going through its background history,  as well as all purposes and functions that are attached to it.  Let us get into it  right away: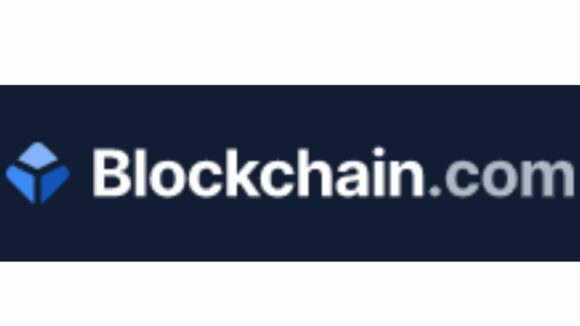 Is blockchain.com legit (what is it about) 

The Blockchain.com wallet
The Blockchain wallet app
How to buy  coins on blockchain.com
Blockchain Wallet Fees
Is Blockchain.com  genuine or not?
Pros and cons
---
Name  of the platform:  blockchain.com 
Official Website URL: https://www.blockchain.com/
Overall Rating:
(2.7 / 5)
Recommended: Not Recommended
My Recommended Alternative to blockchain.com
---
 Is blockchain.com legit? ( What is it about?)
Blockchain.com  Luxembourg-based company that was launched in 2011,  and has been around since then.  The company specializes in the provision of services and products that revolve around bitcoin data,  statistics,  as well as other metrics.  they also have a wallet (which we shall focus on in this review ),  as well as blockchain exploration services.
Blockchain exploration points to the process by which one gets to review specific parts of a blockchain,  to observe them or analyse them carefully,  to explore  all the data related to various transactions,  and to review the wallet addresses.  This is a very useful thing for those who will want to track and analyze transactions,  such as is the case in most business organizations.  It is clear that  blockchain.com  is out to serve both individual customers and Business Enterprises. 
At the time of formation,  blockchain.com's primary objective was to provide its uses with blockchain exploration services,  but it has since then expanded the scope of its service offerings. In 2013,  the company's website was actually the most visited  bitcoin-related site,  which is something that led  to its popularity. 
 Right at the end of 2013,  blockchain.com  acquired a company known as Zero Block LLC,   which specialized in the creation of mobile apps. At the time Zero Block LLC, what's the owner of a bitcoin mobile app that was quite popular at the time.  Blockchain.com's acquisition of this company,  was there for a strategic move to enable it to become the most resourceful bitcoin startup in the entire world. 
 Blockchain.com has faced  a couple of  ups and downs,  such as the time Apple removed  the Bitcoin app  from App store  (they have reinstated it), but it has still  been striving to deliver its services to the eager customers. 
 Peter Smith,  who is the current CEO of  blockchain.com  has managed to  offer leadership  that has sustained the company's operations  in the very competitive cryptocurrency space.  Is what the company  good enough?  let us have a look at that right away. 
---
The Blockchain.com wallet 
As already mentioned, one of the main services that this company offers is a crypto wallet.  the wallet allows its  uses to store  some of the main cryptocurrencies in the market  including the following: 
Bitcoin

Ethereum

Bitcoin Cash 

Stellar Lumens

Algorand 

Tether 

USD Digital
According to this company's official website,  close to 30 million wallets have up to date.  The company, therefore, prides itself in offering one of the most  trusted crypto wallet service provider in the entire world. One of the main features of this wallet  is that it lets you backup your funds  and secure them using a couple of security measures  just to ensure that you do not lose them.  The company also strives to offer the lowest transaction fees in the market for those who are buying,  selling, and trading in cryptocurrency.  this makes it possible for them to focus on the other elements of crypto trading,  without worrying about how much they will be charged. 
This crypto wallet  has however been  criticized by a number of users since it usually stores  the customers' cryptocurrency keys. Most customers prefer to store their own keys, without involving any third party, as a way to guarantee the security of their cryptos. 
One of the main elements of blockchain technology is decentralization,  in which there are no extra parties  who stand in between transacting customers or even process their data. It is due to this understanding,   that  a significant number of blockchain.com's potential customers tend to stay clear of what it has to offer. 
---
The Blockchain wallet app
  Blockchain.com   has a cryptocurrency wallet that is supported by both Android and iOS.  you can access most of the features in the phone version of the wallet,  though the app  allows you to do most of the  important transactions on the go.  You can for instance scan  someone's QR code  and send them payment within a couple of seconds.  the wallet app has also integrated finger Touch ID  for Even Better security of your funds. 
If you for instance  lose your phone,  the wallet app is usually protected by a PIN code,  hence your app will remain safe.  Also,  if you decide to delete the app,  or you delete by mistake,  blockchain.com  will still have all the crypto coins  stored for you in there online database.
---
How to buy  coins on blockchain.com 
One of the most important processes that you can acquaint yourself with  as a user of blockchain.com  is how to buy cryptocurrencies.  The process is actually  quite simple, and you can do it in  about three steps  as shown below: 
 Create a Blockchain.com  Wallet account-  you should do this by registering on the official website,  upon which you should verify your email address. 

 Once you are done creating the wallet,  you should be in a position to see a button labeled " buy Bitcoin".  If you click on it or press it,  you will see a list of exchange partners   available. If you cannot see  the"buy bitcoin" button at this stage, it means  that blockchain.com is not allowed in your country or region. 

 With a verified  blockchain.com  account,  you can also start trading Bitcoin right away.
---
Blockchain Wallet Fees
Like most of the other Wallet in the industry,  users are usually charged per transaction.  You will therefore always incur charges and fees that are directly proportional to your transaction size. On this platform,  you can get charged a priority fee or a normal fee. Priority fees, which are higher, are usually calculated  to ensure that your transaction is included in a particular block,  within the hour,  for fast confirmation. the normal fees are lower, can see your transaction is bound to take more than an hour for it to be confirmed. 
---
Is Blockchain.com Legit or a

Scam

?
 In my own opinion,  this platform  is legit.  It has been around since  2011,  and its presence in the cryptocurrency industry  cannot just be ignored. The company's website URL is also quite distinct,  and one that most people who are searching for anything to do with blockchain technology  will mostly run into.  If this platform was not legit,  it would have already gained enough attention from authorities,  and it would have already been shut down. 
What do customers think about  blockchain.com? So far,  most customers do not seem  quite impressed by what  this platform has to offer.  the ratings on consumer Trust sites ( Such as Trust pilot – a rating of 2.6/5 )  are quite low,  in comparison to those of other top-performing sites in this industry.  In addition to that, the scope of  blockchain.com's  services  is quite limited. 
Here is a platform whose service offerings are quite extensive-Synonous to the present-day financial service offerings ( Mobile App, Crypto ATM+ Other Benefits)
Recommended Alternative to Blockchain.com
---
 Pros and cons
 Pros
Low transaction fees 

Supports crypto-trading
Cons
Low anonymity 

Not decentralized 
---
Final Words and Verdict
Verdict: Legit  (But Not Recommended)
Overall Rating:
(2.7 / 5)
Blockchain.com is definitely a legit platform that has been around for quite some time now. It is actually one of the platforms that can be viewed as a founder of the crypto industry as we know it today. A close look at how this company is performing, however, reveals that it is not performing as well as some of its competitors in the market. With a rating of 2.65/5, I am not very impressed enough to recommend it to anyone. If you still want to access a platform that is more solid and reliable, you can have a look at what my recommended alternative has to offer.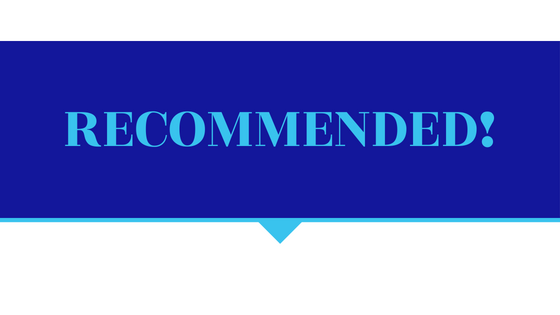 ---
I hope you now know whether Blockchain.com is legit or not and whether you will be using it to achieve your crypto transaction objectives. Whichever the case, I hope you also know that security and reliability in this industry are quite paramount, and you should never try your luck with a platform that you are not very sure about. Thank you!
Your Friend,
Eric, Bitcoin Investor, and Blogger at StartMakeStopWaste!