Is coins.ph a scam? How does it differ from its competitors? Is there anything unique that you should expect from it? Let us find out about that and more in today's comprehensive review of this popular platform. Hopefully, we get to establish whether this is a platform that you can rely on to access what it promises to its customers, or it is one that you should stay away from.
Is coins.ph a scam?
Which bills can you pay using this wallet?
Can you use your Coins.ph account to buy gaming credits?
How to sign up for a Coins.ph account
Do you need to verify your account when signing up for a Coins.ph account?
How does one cash in funds? (with a verified account)
How does one cash out their funds?
Is Coins.ph legit or is it a Scam?
Pros and cons
---
Name of the platform: Coins.ph
Official website URL: https://coins.ph/
Overall Rating:
(2.9 / 5)
Recommended: Not Recommended (It is not very secure)
Here is a secure platform that you can rely on instead. 
---
Is coins.ph a scam? (What is it about?)
Coins.ph exists as a free and secure mobile wallet that allows its users to access various financial services from their mobile wallet. The company that owns and runs this wallet is based in the Philippines, where facilitates the transfer of funds through blockchain technology.
The wallet lets you deposit funds into it, and to use it for several things including:
Payment of bills
Making mobile purchases
Online payment
Digital currency purchase like Bitcoin, ETH, XRP
---
Which bills can you pay using this wallet?
With a Coins.ph wallet, you can start paying your bills right from your phone, without the much-experienced complications. Here are some of the bills that you can clear on the go:
Electricity bills –Davao light, Meralco, etc
Water-Laguna water, Maynilad, etc
Government-related bills such as NBI Clearance
Telecom –Smart, Globe, etc
Broadband-Globe, Sun, etc
Cable –Sky Cable, Cignal, etc
Credit card-PNB, Unionbank etc
---
Can you use your Coins.ph account to buy gaming credits?
Yes. With a coin.ph wallet, you can enhance your gaming experience. The wallet makes it easy for gamers to purchase any of the listed game credits:
Game Club
Razer Pin
EX Cash
Cherry Credits
Garena Shells
net Gift Cards
---
How to sign up for a Coins.ph account
The easiest way to sign up for a Coins.ph account is through Facebook Messenger. Here is how you are supposed to go about that:
Open your Messenger app and search for the Coins.ph bot. Click "Get Started".
Click "Sign up"
Click "Create an account".
You will then be required to enter your email address or telephone number, and to create your password.
---
Do you need to verify your account when signing up for a Coins.ph account?
Yes. It will be necessary for you to fulfill the KYC requirements for you to enjoy all the benefits of your Coin.ph account. KYC is quite a normal thing in the present-day world. Online financial service providers are under the obligation to see to it that they take all necessary measures to prevent money laundering as well as any other shady financial activities. Here are the 4 verification levels one needs to meet:
Level 1- Email & Phone verification – you can pay bills, buy game credits, buy load, access cash in (₱2000 maximum daily limit). There is no cash-out.
Level 2-ID & Selfie verification –access to level 1 features, you can cash out, you can trade in cryptos and you can also do money remittances. The daily limit is set at ₱50,000 for the cash in and cash out.
Level 3-Address verification –this allows you to access Level 1 and Level 2 benefits, and to cash in and cash out (limit set at ₱400,000)
Level 4-granted by request –You can access all the features in the other levels. Custom cash and cash out limits are allowed, with the maximum daily limit being ₱5 million.
To remove the limits, you should simply click on the "Limits and Verification" tab which is found on the top right corner of the dashboard. All the other instructions are very straightforward, so you can get done with the verification process if you have all your documents ready. Here is a list of the documents that you should have with you at the time of account verification:
Passport
Drivers´ license
Social Security System Card
Philippine Regulation Commission ID
Postal ID
Unified Multi-Purpose ID
Bureau of Fire Protection ID
Department of Social Welfare and Development Certification
Government Service Insurance System e-card
---
How does one cash in funds? (with a verified account)
Once you have verified your identity with Coins.ph, you are all set to deposit funds into your wallet. Coins.ph already has its many partners (financial institutions), who make the cash in process seamless. Some of the main partners include:
BPI
Cebuana Lhuillier
Western Union
LBC
Bayad Center
Unionbank
For the cash-in process, here are the steps that you should follow:
Select "cash in" on your dashboard
Pick your preferred cash in option
Enter the amount you want to cash in, then place your order.
Follow the rest of the instructions provided on your screen to complete the payment.
---
How does one cash out their funds?
Withdrawing funds on this platform is easy and straightforward as well. All you have to do is :
Pick a cash-out option
Enter the amount of money you want to withdraw
Enter the recipient´s details
Click "confirm"
---
Is Coins.ph legit or is it a

Scam

?
So far, I think Coins.ph is legit. It has been around since 2014 and has been enabling its customers to access very crucial financial services. If you are looking for a solution to transfer funds, buy load, trade-in cryptos, as well as pay bills, this is one platform that you can consider. What are those who have used it saying about it? Unfortunately, this platform has a very low rating on Trustpilot, on which more than 73% of the customers think that the services offered are not good enough (slow communication, unfriendly support, and people being locked out of their accounts).
I don´t think I would be very excited to point anyone in the direction of this company, owing to such low ratings and the not-so-good feedback. Below is an alternative that you can however look at if you are still looking for a reliable crypto wallet.
My Recommended Alternative to Coins.ph
---
Pros and Cons
Pros
Many financial services supported
Rebates on load up transactions
Cons
Poor ratings and consumer feedback
Unreliable support staff.
---
Final Words and Verdict
Verdict: Legit (But Not Recommended)
Overall rating:
(2.9 / 5)
Coins.ph is a comprehensive wallet that is meant to enable its users to do all the transactions from their smartphones. They can pay bills, send money, and trade in cryptos at their convenience. Were it not for the security issues that this platform is yet to fix, I would have recommended it right away. The customers who are using it currently are also not very pleased with what it has to offer, so I will simply recommend my personal best alternative. Have a look at it and be the judge as to which platform is best suited for your current needs.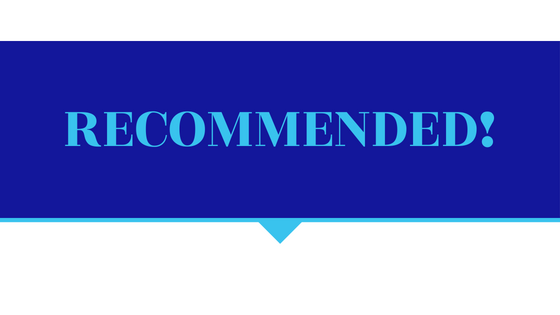 ---
Thank you for sticking through to the end of this article about whether Coins.ph is a scam. I hope you now know whether you will be relying on it or not. Be sure to look at the recommended alternative to see if is best for you.
Your friend,
Eric, Investor, and Blogger at Start Make Stop Waste!