Is Plus500 genuine?  How does it compare to its competitors in the market?  Is it one that you can rely on to achieve the objective that it states that it delivers to its customers? Welcome to today's review about this platform,  in which I will be doing a comprehensive presentation of the details that matter about it.  Let us dive into it right away.  
Is Plus500 Genuine? ( What Is It About?)
Who is this platform for?
The costs involved  when using this platform
What is the trading experience like this platform?
The range of product offerings  on this platform
 Is Plus500  genuine or is it a scam?
Pros and Cons
---
 Name of the platform: Plus500
 Official website URL: https://www.plus500.com/
 Overall Rating:
(3.8 / 5)
 Recommended: Yes (But not highly)
Looking for a crypto exchange platform that is reliable? Here is one that you can consider. 
---
Is Plus500 Genuine? ( What Is It About?)
Plus500  exists as the trademark of Plus500  Limited,  whose main objective in the market is to deliver online trading through contracts for difference,  popularly abbreviated as CFDs. Plus500  delivers the service through its unique proprietary trading platform, which customers can access through the web. 
This platform was founded in 2008,  in Israel,  but it has managed to bring up other subsidiaries that are spread out throughout Europe as well as the Asia-pacific region. In each of these regions, Plus500  is registered with the relevant regulatory bodies. As is the case with many other forex brokers, Plus500  does not support customers from the United States. 
This company has managed to scale the heights of success, by rising to become a publicly-traded company. It is listed on the London Stock Exchange. As of September 2020, Plus500 Limited's market capitalization stood at $2.07  billion. 
Plus500 offers ITS services to clients in  over 50 countries,  by letting them access  and trade-in: 
 Forex

 Stock indices 

 Individual shares 

 Commodities

ETFs

Options

 Cryptocurrencies -Plus500  takes pride in being the first broker to introduce Bitcoin CFDs back in 2013. 
The trading costs of each instrument are usually contained within that instruments' spread. 
---
Who is this platform for? 
Pls500  is best for those individuals who seek to access a wide collection of financial markets,  without being charged high trading face.  It is also for those who are looking for a simple but functional platform,  through which they can execute all the trades as soon as they need to. The platform presents a suite of more than 2000 trading instruments this can be accessed through the proprietary WebTrader, which has very competitive spreads and no commissions.  This is a factor that attracts very many investors,  in that they do not have to worry about high costs as they go about their business. 
---
The costs involved  when using this platform
Brokerage platforms usually generate higher revenues mainly from the bid and ask spreads. Plus500  and it's money using the same model, only that it tries to remain very competitive with its spreads. It actually does not charge any commissions on the transactions that clients go about, and all the trading costs are usually contained in an instruments' spread.  Whereas the spread does not vary with the size of the trade, Plus500 usually offers the high-volume traders discounts on your trades. 
Plus500 also earns an income by charging premiums two plants hold their positions overnight since they are usually subject to currency conversion charges. This happens if the customer trade in currencies other than Plus500's best currency. 
The platform also charges fees for " guaranteed stop-loss orders",  popularly abbreviated as GSLO. There are also inactivity fees that are charged on accounts that have been idle for 3 months. Expert traders can get " professional accounts" that offer higher leverage. They can for instance increase the maximum leverage from 1:20 to 1:200. The selling point of this platform is that it does not charge its customers any ancillary fees. They for instance are not charged any withdrawal or accounts termination fees. 
Note that you have to deposit 100  units of Plus500's base currency at the time you are opening an account. The funding options available  include: 
Visa/MasterCard debit and credit cards

E-wallets such as PayPal and Skrill 

Bank fund transfers 
---
What is the trading experience like this platform? 
 As earlier highlighted, Plus500's proprietary trading platform is known as WebTrader.  It offers a streamlined trading experience. Customers  can therefore be assured of a stable and easy to access platform,  that they can use  on multiple devices and  systems  including: 
Their smartphones 

Tablets 

Windows PCs

Web browsers 
WebTrader's interface is simple and easy-to-use, and one that you can easily use to: 
Analyze charts 

Monitor trades 

Create watchlists
The technical analysis charts presented by this trading system has more than 100 indicators which you can rely on to get better results with your trading activities. This platform does not offer the popular  MetaTrader 4 platform which is something that most traders are usually looking out for when choosing a  trading platform.  An MT4  usually offers customers more functionality as well as customization options. 
One of the best features offered by WebTrader is the ease of use with different layouts,  even those that are used by experienced traders. This means that our clients can choose one or several of the more than 2000 instruments availed, analyze them using the customizable technical charts, and actually place a trade in a very short time. 
Unfortunately, WebTrader exists as a closed system, hence you can not incorporate third-party tools.  Those who rely on analytical and automation software to refine their trading process,  do not have the opportunity to integrate them with WebTrader. 
---
The range of product offerings  on this platform 
As has already been presented and emphasized, Plus500  offers more than 2000 financial instruments from a variety of asset classes under the following categories:  country and sector indices,  forex,  individual shares,  commodities,  cryptocurrency,  options, and ETFs.  They also offer vanilla call and put options that simply work like exchange-traded versions,  with the only difference being that they are not standardized.  This essentially means that these options are customizable and can be adjusted to suit a client's risk tolerance and trading strategy. 
---
 Is Plus500  genuine or is it a scam?
 I think this platform is genuine by all means. There is enough evidence that it actually exists and that it has been serving its customers over the years. A look at the level of customer service revealed that it is average. On TrustPilot, for instance, it has a rating of (3.8/5) stars. This is quite expected from a platform like this one, this in the way it offers a wide variety of services and products- this increases the chances of there being more complaints from customers. If you are looking for a company that offers a seamless experience with cryptocurrencies, read about my recommended platform below: 
Recommended Platform for the Crypto Enthusiasts 
---
Pros and cons
Pros
More than 2000 trading instruments offered 

A platform that is easy to use.

Regulated 

Guaranteed Stop Loss orders offered 
Cons
US customers not accepted 

Limited educational resources 

Does not support third-party analytical and technical tools. 
---
Final Words and Verdict
Verdict: Legit
Overall Rating:
(3.8 / 5)
Plus500 is a platform that those who want to trade a wide variety of instruments can rely on. It is the platform that you can use if you want to do all your trading in one place. The only problem is that having many product offerings can expose a service provider to many customer service-related issues. The fact that Plus500 has an average rating of (3.8/5) means that its services are not that bad, but it is definitely facing competition from companies that are performing exceedingly well. For instance, those who are into cryptos can have a look at the platform recommended below, just to get a feel of how specialization can help with the delivery of outstanding services: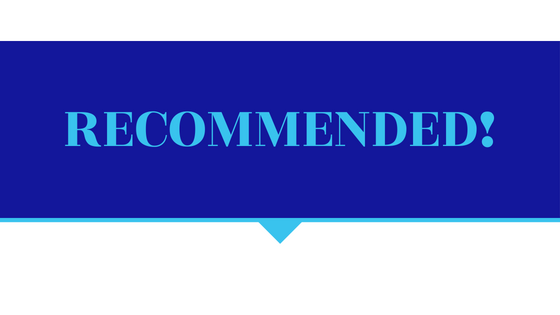 ---
Thank you for sticking through till the end of this review about whether Plus500 is genuine or not. Hopefully, you are now in a position to decide whether it is one for you or not. You can also have a look at the platform I have recommended as well- it could be your next big thing.
Your friend,
Eric, Investor, and blogger at Start Make Stop Waste!