Hello and welcome to my Mixcoins Review. My hope is that by the end of the review, you will have gained enough knowledge to help you know whether Mixcoins is for you or not. If Mixcoins happens to not be the platform that you are looking for, then I will drop a review to an alternative that you can have a look at to determine if it will serve your needs. Below are the main elements of the review: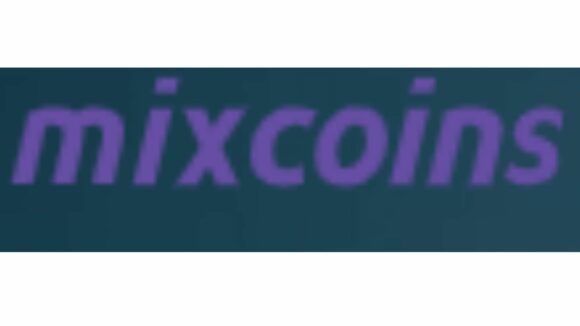 What is Mixcoins?
How does Mixcoins arbitrage fund work?
Which are the deposit and withdrawal options that are offered on this platform?
What are the fees and charges that you can expect on Mixcoins?
The security and privacy levels on Mixcoins
How is customer support offered on Mixcoins?
Is Mixcoins a genuine platform or is it a scam?
Pros and cons
---
Name of the platform: Mixcoins
Official Website URL: https://mixcoins.com/
Overall Rating:
(3.2 / 5)
Recommended: Not Highly Recommended
Have a look at this alternative to see whether it will help you achieve your objectives at hand
---
Mixcoins Review (What is Mixcoins?)
Mixcoins exists as a crypto exchange platform that is based in the UK. IT focuses on the provision of trading services based on a couple of cryptos, including Bitcoin, Bitcoin Cash, Ethereum, Lisk, and several others, against the USA dollar. Mixcoin, however, sets itself apart from other crypt exchange platforms in one aspect- it also offers investment management services, in addition to the crypto-trading platform. The investment management services are offered via their arbitrage fund, which gives the investors steady returns of between 10% to 12% p.a.
For the cryptocurrency trading markets, this platform presents a rather sophisticated web-based site. The customers relying on the site can trade in various crypto pairs, including:
–

         

BCH/BTC
–

         

BCH/USD
–

         

BTC/USD
–

         

ETH/BTC
–

         

LSK/BTC
The good thing is that there is a comprehensive charting package through which Mixcoin customers can access all of the information that they need with regards to the cryptos that they are trading. in addition to that, the chart also supports a couple of time frames and also lets you have an extensive view of the trends in the crypto industry.
How does the Mixcoins arbitrage fund work?
As already highlighted,  this platform also gives its customers the opportunity to invest their money through the Mixcoins Arbitrage Fund (MCAF). This fund was established back in 2013 and has since then been promising to deliver to the investors an annualized return of anything between 10.96% and 12.96%. As a new investor, you are usually presented with 3 currency choices, which are:
–

         

Bitcoin
–

         

U.S Dollar
–

         

Chinese Yuan
MCAF works by relying on a high-frequency trading approach to exploit maximum profits between the price differences in various cryptocurrency markets. By buying the lower-priced Bitcoins in one market and then reselling them to the higher-priced market at a relatively high speed, one can make the highest possible profit, however small, within a single transaction. The fund has so far been classified as a low-risk and flexible fund in which one can make deposits and withdrawals at any time.
If you are a new investor on this platform, you are usually given a rebate of 0.1%. If you do your due diligence to extend an invitation to your friends and family to join this platform, you have the opportunity to enjoy 50% of their earnings, as well as 40% of their transaction fees.
Which are the deposit and withdrawal options that are offered on this platform?
Mixcoins wallet currently supports Chinese Yuan, USD deposits, as well as BTC deposits. Customers can deposit Chinese Yuan & USD directly to their Mixcoins wallets via bank transfer. If you want to make a Bitcoin deposit, you can send your BTC to the Mixcoin wallet's address.
The withdrawal options are similar to the deposit options. As of now, this platform does not restrict customers from any country from joining and making withdrawals and deposits, including those living in the USA.
What are the fees and charges that you can expect on Mixcoins?
The trading fees on Mixcoins are based on a Maker/Taker model.
The maker fees are as outlined below:
BCH/BTC-0.1%
BCH/USD-0.1%
BTC/USD-0.15%
ETH/BTC-0.1%
ETH/USD-0.1%
LSK/BTC-0.15%
The Taker fees are as outlined below:
BCH/BTC-0.15%
BCH/USD-0.15%
BTC/USD-0.25%
ETH/BTC-0.15%
ETH/USD-0.15%
LSK/BTC-0.25%
Mixcoins does not charge any deposit and withdrawal fees for Bitcoin. With USD and CNY withdrawals, the fees are based on a unique tiered level system, in which one has to get a certain number of points to get rewarded. The activities include:
–

         

Logging in to your account
–

         

Making deposits
–

         

Trading
For the USD withdrawals, there is usually a handling fee of $20, which is usually an addition to the fees charged using Mixcoins' tiered level system.
The security and privacy levels on Mixcoins
To ensure that it is complying with the regulatory standards, Mixcoins usually requires that all account owners verify the accounts that they create. They are expected to submit the following information during the verification process:
–

         

Government-issued photo IDs
–

         

Email address
–

         

Phone number
–

         

Bank statement
–

         

Proof of address
To ensure that the clients' cryptos are stored safely, Mixcoin has cold storage wallets that utilize multi-signature technology. There are also some additional layers of security, including:
–

         

System security
–

         

Operational security
–

         

Cryptographic security
–

         

The consistent monitoring of the Mixcoins platform for suspicious activities.
How is customer support offered on Mixcoins?
If you have any concerns to raise about the services that are being offered, or experience a technical problem, you can reach out to the customer support staff via email and instant messaging platforms. There is also a detailed FAQ section that you can have a look at if the issue you are facing is not very complicated.
---
Is Mixcoins a genuine platform or is it a

Scam

?
Mixcoins is a genuine platform, in my own opinion. It has been around since 2013 and has been operating in the crypto industry since them. If it were not genuine, then 7 years would have been a long time for it to be stopped by the regulatory authorities. Not forgetting that this platform has been reviewed on a couple of consumer trust sites. On a consumer trust site such as Trustpilot, Mixcoins has a (3.2/5) rating which is average. Generally, I think this platform is one that is genuine and one that is trying to expand its customer base. There are, however, some platforms in the industry that are offering more benefits and options, such as the one recommended below:
My Number One Recommended Alternative to Mixcoins
---
Pros and cons
Pros
–

         

USD and CNY deposits are accepted
–

         

Has an advanced trading platform.
–

         

Offers investors an arbitrage fund.
Cons
–

         

Charges relatively high fees.
–

         

It has a limited selection of cryptocurrencies.
---
Final Words and Verdict
Verdict: Legit
Overall Rating:
(3.2 / 5)
Mixcoins is one of the many crypto exchange platforms that are offering their services to eager customers. This platform, however, stands out in the way that it offers an arbitrage fund. Were it not that Mixcoins has relatively higher fees and a somewhat limited selection of cryptos, I'd have recommended it right away. For today, however, I think you should have a look at the platform I perceive as Mixcoins' best alternative.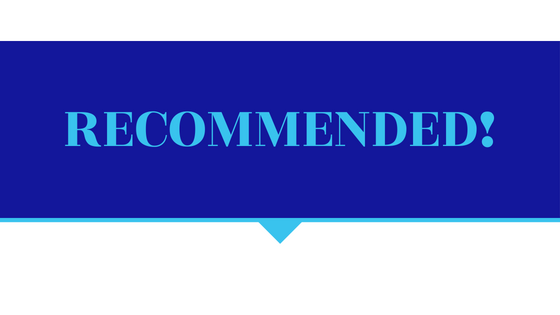 ---
Thank you for making it to the end of my Mixcoins Review. I hope that you enjoyed it and that you now have a concrete idea about what the platform serves its customers, and whether it is one to be relied upon.
Your Friend,
Eric, investor, and blogger at Start Make Stop Waste!