Have you come across something named Ad2Prosper lately? What is Ad2Prosper about? Is it a scam or a legit opportunity? Can you make a lot of money and is it worth your time? These are the questions you will get answers to in this review.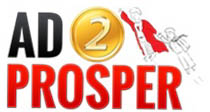 Product: Ad2Prosper
Website: www.ad2prosper.com
Owner: Proprofit Worldwide Ltd. (London)
Price: Free to join and start making money
Who is it for: People who want to make money online by helping build up Ad2Prosper but also for people who want to advertise online and make money that way.
What is Ad2Prosper About?
The Ad2Prosper website that is completely free (for the moment) to join and start making money. It is a very fast growing website, it gets thousands of new members every day!
It is a reward website that allows you to earn real money by doing simple tasks. If you want to advertise you can do that too.
To make the most out of this program (if you are not in it for the advertising) is by simply help it to grow. How do you do that? By recruiting people to join. It is also completely free to start doing that.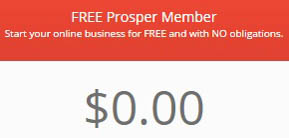 For this, you will get paid when the ones you have recruited performs tasks and this is totally free to start doing. You will get paid 33% commissions on all activities your recruits are doing. So if you recruit an "advertiser" you will get 33% on all the money that person spends on advertising.
There is also paid memberships to consider if you like this idea, the benefits of having a paid membership, of course, is simply that your earnings will be bigger.
But it is FREE to sign up and start earning money, you do NOT have to pay anything at all to do this. You can of course, alway upgrade later anytime you want.
Is the Ad2Prosper a scam? No of course not, it is a legit business.
How Does It Work?
The Ad2Prosper website is made so advertisers (business owners for example) can use the site to get more exposure, social reach, etc, in short: to increase sales or whatever their end goal is.
The "advertisers" buys services from the Ad2Prosper website and part of that money goes to the website and the other part goes to the one who recruited the "advertiser"
Everyone get´s happy and everyone get´s paid.
For example, if you got a business you would, of course, want more followers on social media, right? Ad2Prosper can help you with that so you can reach a lot more people with your products.
You can also create tasks that other members at Ad2Prosper have to do, like clicking on your ads for example, so they can see whatever it is you want to promote. You will have a lot of people to show your ads for, simply because there are so many members.
Why You Should/Should Not Join Ad2Prosper
This is actually a good opportunity!
First of all, you will get a free recruit when you sign up, for FREE! This is a GREAT gift and alone worth to sign up for. You will also get a $5 commission bonus for free and another $5 to use if you want to advertise something.
My advice is to start as a free member and start doing some tasks daily and most importantly, try to recruit people to Ad2Prosper. Because that is how you will make the real money. When you start to get some people to join it can be a good choice to upgrade, especially if any of your recruits make a higher upgrade than the first bronze level.
In the screenshot below you can see all of the upgrade levels. As you can see the "Bronze" is recommended as "the best"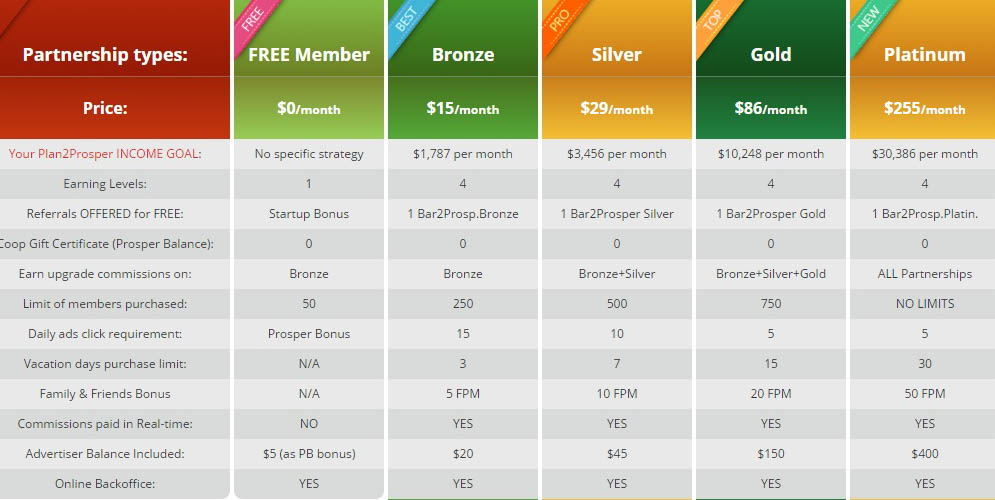 All the way up to silver I think is a reasonable price, but after that it gets a little to expensive I think.
So my advice is to start as a free member and see how it goes before you uprade into any level.
Worth to mention: You can make good money as a free member but you are limited to a max of 50 recruits. If you want to be able to recruit more people you have to upgrade, wich you should do anyway if you are able to get that amount of recruits.
Final Words and Verdict:
Verdict: Legit!
Overall rating: 6/10
The reason I don´t give a higher rating is simply because to get higher than 6/10 on this site (StartMakeStopWaste) there have to be more alternatives to make money. 6/10 is actually a very good rating to be on this site.
Ad2Prosper is not a scam, it is legit. It also has the potential to make you a lot of money IF you are able to recruit a lot of people. If you are not interested in that and only want to advertise it can be beneficial also depending on what you will advertise. I suggest you check out the website and decide from there if you see an opportunity to advertise there.
Inside the members area you can see that people withdraw earnings every day! The Ad2Prosper website also grows by thousands of members everyday so it should not be very hard to recruit people.
Maybe I change the rating later, maybe I lower it, or maybe I raise it but for now 7/10 seems very fair. 7/10 is not very common to get on this site 🙂
For now I think this is a very good opportunity that you should take seriously, it is actually a GOOD chance for ANYONE to make some good money online and not just some extra cash.
The best of all is… Of course, that it is FREE to join and start earning! You can click here if you want to know more and get everything explained in greater detail (maybe better than I can with my Swenglish). The link will take you to the website where everything is transparent and honest.
I mean this is a much better opportunity that 90% of most similar sites online, at least, you can try it out and see how you like it.
Who knows, it might just be the right thing for you!
My best recommendation would be to start as a free member, as soon as you get one recruit (or more) that upgrades, then… You also upgrade!
I hope you found this short review of Ad2Prosper to be helpful and now you should have a better understanding of what it is all about. If you got any questions about this review leave them below!
Please leave a comment!
Be social and SHARE! (You might have friends who are interested)
Thank you for reading!
I wish you the best and a lot of success!
John
Founder of: StartMakeStopWaste.com