This review is about a program called The Total Takeover. What is The Total Takeover? A Scam or a legit opportunity? Worth your time or not? These are the questions this short review will focus on. Ok, here we go!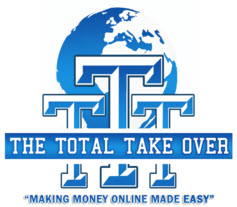 Product: The Total Takeover
Website: www.thetotaltakeover.com
Owner: "Matthew McMills" (probably be a fake name)
Price: $100 a year + upsells (NO free trial)
Who is it for: People who want to learn (and start) making money online
What is The Total TakeOver about?
The Total TakeOver is a program that started in 2013. It claims that it will teach you legit ways to make a lot of money online from home.
It claims there is no place where you can find so much great information on the subject (of making money online).
This is what you get:
Training
Out Sourcing – 4 videos
Add $1000 to your monthly residual – 4 videos
How to Build a Huge List – 4 videos
Auto Selling (Zero Recruiting) – 5 videos
Cheap Paid Traffic (Secrets) – 5 videos
Make Extra Money During Christmas – 2 videos
Building The Proper Mindset For Internet Marketing
How to Capitalize off Pre-Launches
Create a Word Press Blog in Minutes
Affiliate Marketing Made Easy
60k – Local Business Video Marketing
Tools:
Facebook Business Puller
FiverrList Tool
Google Maps Local Business Scraper
The Youtube Assistant
The YouTube Competitor Analysis
Important to mention: There are NO free trials and NO refunds.
So if you want to see if the training, tools, and info are of value you are going to have to buy this program.
==>Want to try a (much better) program with FREE trial instead? Read more here<==
How About The Support?
This is an exact excerpt from The Total TakeOver FAQ page:
Do you provide support?
Yes. We provide unlimited customer support (within reason). Please email us @ Support@TheTotalTakeOver.com
Hmm? Doesn´t sound good at all…
Who is Matthew McMillis?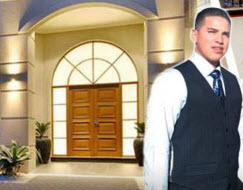 Who is this guy Matthew McMillis, can he be trusted?
Well, there is a lot of complaints on this guy, people saying that they have been charged many times instead of only one time, people saying that the training is not complete, he is a racist, he doesn´t offer refunds, etc.
To the right you got a screenshot from his Facebook profile. 
Also, he seems to go under different names, with different "programs"
The biggest scam alert for me is that he have conducted this kind of scams, oh sorry "opportunities" before, for example with a program called Infinity Downline. That time under the name of "James Matthews"
Is The Total TakeOver A Scam?
So, is The Total TakeOver a scam? I would say yes it is, but there is probably also some value in the program. Scam programs can actually have value. It doesn´t make them less a scam only because they got some value.
When I first saw the signup page for this Total TakeOver "opportunity" my scam alert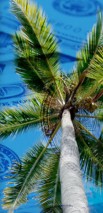 went off immediately.
Why?
Because of the "hype" background with money and palm trees. I have seen a lot of scams online, and pretty much all of them are all about "the hype".
If a program shows you money, expensive cars, etc, I suggest you stay away, they are pretty much always scams.
**Tired of scams? Try a real program for FREE instead, click here to read more.
Why You Should/Should Not Try The Total TakeOver?
Sure, you might get some value out of the training that is offered inside the members area.
But is it worth the risk of getting charged multiple times (like users claim they have been) and how about the lack of (or poor) support? What about the incomplete training?
No, I do not see any reason why you should try The Total TakeOver. In fact, you have no choice to "try" it, you are going to have to buy it before you can "try" it.
I only see reasons for you to stay away from The Total TakeOver.
There are legit programs out there that can teach you how making money online works. The best one is also completely free to try before (and if) you buy it. You will also get superb support whenever you want and step-by-step instructions on how to set up your online business.
Click here to read more about a REAL (the best) program!
Final Words and Verdict off The Total TakeOver
Verdict: SCAM
Overall rating: 3/10
This is one of those programs that can be mistaken as a legit one. Sure, you can actually learn a thing or two but in the end, they lack in a lot of things. Their primary mission is to make money, NOT for YOU but for the owners of it, whoever the owners might be?
Their primary mission is to make money, NOT for YOU but for the owners of it, whoever the owners might be?
Fake names are very often used by the scammer, the reason for that is (in most cases) that they don´t want to stand behind their product.
If you are proud of a product, why hide behind a fake name, right?
The "make money online" niche is flooded with scams, it is not easy to find real opportunities in the subject. Don´t lose hope, though. There are real legit places that won´t scam you, and will take you to where you want to be. Don´t jump around from program to program.
Find one (legit) program and stick to it, focus on what is important (the training) and you will be fine. Just follow the training and complete the tasks given, but understand that it will take some time. That is the truth, not only in making money online but in anything in life, things take time (and effort).
I Know That You Will Do Great Here!
You can get all the training and tools needed to make money online and you can even try to do it for free, for as long as you want. No obligations of buying anything and if you choose to upgrade your membership you can do it whenever you want. No upsells after that and none of that bullshit.
If you are a complete beginner in the subject of making money online you are going to love the program, I recommend you to click the link below and see for yourself what you get. You will find it VERY beneficial, it is the exact same place that I started to learn and EARN money online and it WILL lead you to make money as well, as long as you follow the instructions.
One thing I know you are going to like is that you (from day 1) will see exactly what to do instructions on your computer screen, so you can do exactly the same. Also, you will have instant support on ANY questions WHENEVER you want.
I hope you found this review of The Total TakeOver to be helpful and now you should have a better idea of what it is. If you have tried it yourself please share your experience in the comment section below, it can help others! Also, if you got any questions about this review I will be more than happy to answer them.
I wish you success!
Thanks for reading.
John
Owner of: StartMakeStopWaste.com