I came across a YouTube video today with a catchy sales video named 250 Payday. So what is 250 Payday? As good as it sounds? Scam or legit? Why don´t the video explain what there is you are going to sell? How it will work and if you will get all the help you will need to make it happen?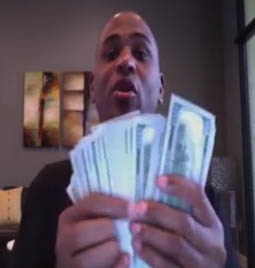 Also the fact that it has 3 different websites as the "homepage" makes me feel very suspicious about this. This short review is going to try to answer those questions.
This short review is going to try to answer those questions. Ok, I might just tell you right away that it is a scam, I will explain why below.
Product: 250 Payday
Website: www.getpaid250.com (and www.250payday.net) (and www.twofiftypayday.net)
Owner: Joshua Joiner
Price: $250 + (upsells)
Who is it for: Uneducated people (at the subject of making money online).
What is 250 Payday About?
The 250 Payday is owned by a young man named Joshua Joiner. He claims that you will start to make $250 commissions many times daily in just a couple of days guaranteed only by joining his program. He do not say anything about how or WHAT you are going to sell to make this money.

The only thing you have to do is to pay the one-time member fee of $250 and you are in.
Hmm… that makes me wonder if it is the program itself you are going to sell? PROBABLY.
Is The 250 Payday A Scam?
To be honest, it smells like scam a mile away! The fact that you can find it on 3 different websites makes my scam alert go of already there. I don´t say the program hasn´t any value a