Maybe you have seen ads about The 4 Corner Alliance Group online lately? Me to. What is the 4cornersalliancegroup.com website about then? Is it a classic scam or is it legit?
You probably know what a pyramid scheme is? Or an MLM business? Many people call those 2 things the same: a scam. In this review, I will share what I have found out when investigating the 4 Corners Alliance Group website. Ok, here we go!
Product: 4 Corner Alliance Group
Website: www.4corneralliancegroup.com
Owner: David Harrison
Price: $18 + (a $29,95/Month upsell) + (another upsell for Digital Marketing Academy "$ Price NOT mentioned" ?? )
Who is it for: People who want to be involved with MLM marketing and network marketing.
What Is 4cornersalliancegroup.com About?
The 4cornersalliancegroup.com is a website that was established in 2013. The company name is 4Corners Alliance Group and it is a MLM and Network Marketing company that is based in Las Vegas.
How Does It Work?
4Corners Alliance Group is in short a MLM online system opportunity that is intended to "fit everyone" but in reality, it only fits people that has an "MLM talent". If you ain´t got the "sale talent" you will not sell much.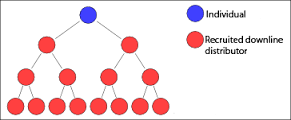 What They Want You To Sell?
What are the stuff that 4Corners Alliance Group is gonna provide you with to sell then? The products you will sell for them are digital products and a business educational newsletter… And most importantly, you gonna sell the actual 4Corners Alliance Group program to friends/family/Strangers. A classic MLM business in other words… Or pyramid scheme in other words.
 Is There Any Training and Support?
There ain´t much support here to be honest, sure there is a support team from their IT department that can answer any questions you might have.
But there is no forum for the members to discuss, no community support, and you cannot contact the owners. You will get a welcome mail and in best case some newsletter announcements.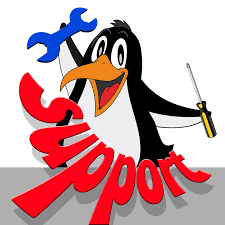 How About Tools AND Training?
Nope, not so much of that either! You basically given 3 types of products for "learning how to do this". 2 of them you are gonna have to pay extra for (upsells).
This is what you get:
A set of six lessons, 32 financial education books (digital)
A financial education newsletter subscription (upsell)
The 4Corner Alliance Group own Online Marketing Academy subscription (upsell)
Like I said before you are gonna have to pay extra to get the second and the third "training/tool".
4Corners Alliance Group Pros & Cons
Pros:
If you are a network marketing or MLM enthusiast it can be something of value for you
Ok price to (at least) signing up and to enter the program (low entry fee $18)
Cons: 
No free trial
The quality of the digital products and business education is questionable
You have to recruit new members on a constant basis because if not your source of income will collapse because there are no tangible products you can sell consistently
Highly unstable and not a solid business model (see above for reasons)
Fits only MLM and Network Marketing enthusiast
 Why You Should/Should Not Try 4Corners Alliance Group?
First of all, you cannot try this before you buy it. But if you already are into MLM marketing and like that kind of business it can actually be something for you, but if you are not into that stuff I would recommend you to stay far away from the 4corneralliancegroup.com website.
Is it a scam? I guess many people would call it a scam, but in my opinion it is not a scam. It is simply a MLM (pyramid scheme), that is probably also why many call it a scam.
Final Words and Verdict
Verdict: Legit
Overall rating: 2/10
I can not call the 4Corners Alliance Group a scam because it is a properly registered company. Many people call MLM a scam overall, some people also call MLM a pyramid scheme… It is easy to see why, but you have to decide that yourself.
It is of course, possible to make money with the 4Corners Alliance Group… Even a TON of money… But only:
 IF (just like in any pyram