Today we take a closer look at Bitcoin IRA for you. What is Bitcoin IRA? A scam or a legit platform? Is it a good idea to have bitcoins in your IRA? Is it for you? Are there better alternatives out there? These are some of the questions this review will answer. Let´s go!
Product: 

Bitcoin IRA
Website: www.bitcoinira.com
Owner: Camilo Concha (CEO)
Price: Depends on your investment
Who is it for: People looking to hold cryptocurrency inside of their IRA.
Overall rating: 
(3.9 / 5)
What is Bitcoin IRA about – Intro
Bitcoin IRA (BIRA) is a very new company, it was founded in 2015 and is, just like the name suggest an IRA custodian that allows you to put Bitcoins but also other cryptocurrencies, inside of your IRA (Individual RetirementAccount). It was the first company to offer this kind of service to investors when they started to offer Bitcoins in 2015, now they offer more cryptos aswell.
The physical address of the company is: 15303 Ventura Blvd #1060, Sherman Oaks, CA 91403, USA

There is no info to be found on their website about who the owner (or CEO) of the company is. Also, not even on Wikipedia, there is no such info to be found.
Update (Feb 25 2018): There is no an owner listed on their website, his name is Camilo Concha.
---
How does it work?
It is not a hard process to get your account setup, it works in 4 simple steps (see below):
First, you fill out and complete your IRA application
Transfer your existing IRA or 401k funds into your new IRA
Buy your bitcoins (a phone call will be scheduled so you can perform a live trade during the call)
You get access to your new Bitcoin wallet (storage)
---
The products and services
Here are the cryptocurrencies that are available for you to purchase through bitcoinira.com: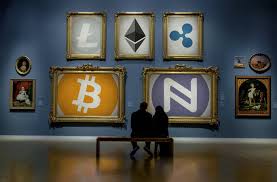 Bitcoin
Bitcoin Cash
Ethereum
Ethereum Classic
Ripple
Litecoin
---
What retirement accounts are eligible to be rolled over to a Bitcoin IRA?
You can roll over funds from an existing IRA, Roth IRA, SEP IRA, SIMPLE IRA, 403b, or 401k into a self-directed Bitcoin IRA account.
---
What about the fees?
The fees associated with setting up an IRA account, storing, etc, is something you ALWAYS want to know before making a decision.
On the Bitcoin IRA website in the FAQ section you can find this exact text (See excerpt below):
Always review and compare

Bitcoin IRA charges a one-time fee for our complete services of setting up your account, rolling over funds, executing the exchange, and securing your funds. We ensure the safety of your transaction and complete IRS compliance. There is an annual custodian fee of $240 and small management fees in addition to this. Cryptocurrency is a unique product that requires special security and management
We have reviewed around 80 precious metals IRA custodians during last year on this website and I can tell you that they tend to differ A LOT in fees. The fee subject is also where pretty much all scams and ripoffs take place as there are many "questionable" custodians out there.
Transparency is what you should be looking for, you do not want to be "surprised" later on with so-called "hidden fees", that you had not expected and taken into consideration when your investment already has been made.
As cryptocurrency IRAs is a new phenomenon and also not offered by that many companies (at least yet) it is also easier to make a decision on the best as there aren´t that many to go through before you find the best one, right?
It is pretty much this one "BIRA" or the more well-known and established RA/RW, where you can feel in safe hands as they have been the best rated precious metals company in the USA for 7 years in a row now.
As they recently moved over to also offer cryptocurrency as an investment opportunity to its clients, there is no way to believe that they won´t deliver the exact same superior quality of service as a crypto dealer.
**Click here to read more about RA/RW 
Continue reading the review on BIRA (bitcoinira.com) below:
---
Their support system?
One thing that I always put a lot of weight on when it comes to the quality of a company's support system is if they got a live chat function or not.
The Bitcoin IRA website does not have this, that is a small minus (at least in my book).
They do offer a phone nr as the only way to reach out to them on the website. Not even an