What is Bitit.io? Is it one that you should choose over its competitors? Does it have any unique benefits that you should look forward to utilizing? These are some of the things that we shall be trying to unravel in today's review. Let us dive right into it, as we seek to establish whether Bitit is a platform that you can actually switch to and recommend to your friends.
---
Name of the platform: Bitit.io
Official Website URL: https://bitit.io/
Overall Rating:
(3.5 / 5)
Recommended: Yes ( Not highly)
Recommended alternative to Bitit.io
---
Table of contents
What is Bitit.io?
How to sign up for Bitit?
The cryptos that are supported on this platform
The fees charged for the transactions
Is this platform genuine or is it a Scam?
Pros and Cons
---
What is Bitit.io?
Bitit.io exists as an online platform that supports the purchase and sale of cryptos. This platform was created to offer services to both the beginners and experienced cryptocurrency investors whose objective is to access a wide variety of crypto markets offered from different corners of the world. The platform is essentially one that is easy to navigate, and one which according to its owners is able to deliver a safe environment in which investors can deal with their cryptos as they so-please.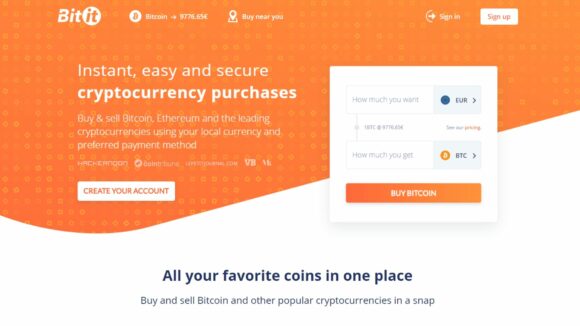 The company that owns Bitit.io was created back in 2015 and has its headquarters in Paris, France. The platform works in more than 50 nations, among them the member states of the likes of USA, UK, and EU.
Which are the services that are supported on this platform?
Bitit supports the purchase and selling of cryptocurrencies hence is one that investors from all walks can rely on. Investors are in a position to use both their credit and debit cards or EUR deposits, Neosurf and Cashlib vouchers to purchase their cryptos.
Bitit demands that customers complete the verification procedure if they want to start purchasing Bitcoin. Bitit usually stores its customers' data very securely and in an encrypted format to ensure that it doesn't fall into the wrong hands.
The verification process on this platform can take up to 1 day. You can use your ID, Drivers' License, or Passport to verify your identity. You will also have to take a selfie while holding a piece of paper on which the name Bitit and the current date is written, to complete the verification process.
You can at this stage also enable two-factor authentication, just to reinforce the security of the data and funds in your account.
Once you have completed the verification process, everything else becomes quite easy. Purchasing the cryptos will for instance take the click of a button to get started right away.
Summary of all services offered on this platform
As a Bitit.io customer, you can benefit from the following services offered by Bitit.io:
Access to a collection of cryptos in just a couple of clicks
Ability to pay for the cryptos via credit card or local payment methods that support local currencies.
A simple yet intuitive UI that makes it possible for you to make quick transactions.
Easy and convenient exchanges for traders.
Transparent rates- no hidden rates.
Customer service is delivered 24/7 via email, chat, and other social media networks.
How to sign up for Bitit?
In order to begin using the services highlighted on this platform, one should enter the details one is prompted to provide upon clicking on "sign up" ( on the top right corner of the site). One should be sure to read the User Agreement and terms of the Privacy Policy before signing up.
The information that one provides during the sign-up process includes:
Full names
Address
Email address
Telephone Number
Birthday details
Upon entering the information that is needed, you should click on "Create my account" to proceed with the sign-up process.
You will be required to confirm the account by clicking on the link sent to the email address that you provide.
The cryptos that are supported on this platform
Bitit has managed to make an impressive offering of tokens to its customers. As much as most customers do not end up using some tokens, it is always a good thing to present a wide variety of tokens, just for those who anticipate profitable price changes to access the coins as soon as they need them and without much hassle. Bitit.io supports major cryptos such as Litecoin, Bitcoin, Ripple, Ethereum, Tether, Bitcoin Cash, and other digital coins such as Tomochian, Ox, Vertcoin, Ontology, Matic Network, Kyber Network, Qtum, and many others.
On the overall, I think Bitit.io offers an impressive number of coins, which most other platforms do not support. The pricing page of this platform gives buyers the option to buy cryptos either in EUR, credit cards, debit cards, and even cash vouchers.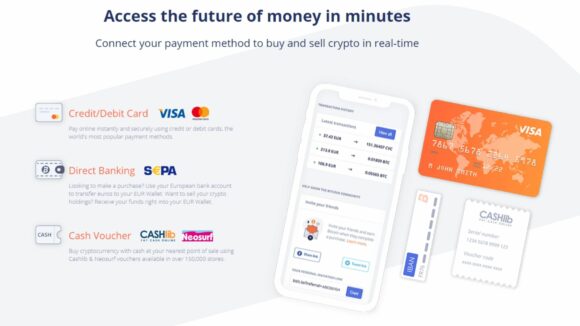 The fees charged for the transactions
The fees that every customer gets charged depends on the type of the transaction. These fees usually range from 0.25% in the case where a customer is doing an instantaneous purchase of cryptocurrencies using Euros, to a fee that is equivalent to 8.75% of the transaction fee, if one relies on vouchers to make the purchase. If you want to use your debit or credit card, you should be willing to part with 3.9% in fees for every transaction that you make.
Good thing is that you have the opportunity to work with the payment option that you find most suitable for you.
You should, however, note that there are buying limits on this platform, as illustrated below:
Those who use the Bitit EUR Wallet cannot make purchases of more than €15,000 per week. There are no sales limits with this option.
For those using their credit cards, there is a €7,500 per week purchase limit.
If using cash vouchers, then you can only purchase cryptos worth € 2,500 per week.
---
Is this platform genuine or is it a
Scam

?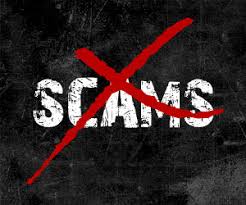 Bitit.io is a platform that I so far think is genuine. There are reviews about it on other consumer trust sites, with none of them also pointing to this platform being a scam. The platform has an overall rating of about (3.5/5) stars. It has a rating of (4.5/5) stars on Trustpilot, though the consumer feedback here seems a little bit sketchy. I don't have much for or against Bitit.io, but I'd rather work with a platform that has rather solid reviews, and one that I am certain won't be problematic in any way.
My Number One Recommended Alternative to Bitit.io
---
Pros and Cons
Pros
Full transparency with price rates
Multicurrency support
It is regulated in France
24/7 support
Cons
Inconsistent reviews
High transaction fees for payment options such as vouchers
---
Final Words and Verdict
Verdict: Legit (but not highly recommended)
Overall Rating:
(3.5 / 5)
Bitit.io is a decent platform that is regulated in France. As such, it is hard for it to be associated with matters pertaining to the mysterious loss of money. The only thing is that the reviews about this platform are a bit inconsistent, thus it is hard to tell who is telling the truth and who is not. I would therefore not be very vocal about it, but I'd suggest that you have a look at what the recommended alternative to it has to offer.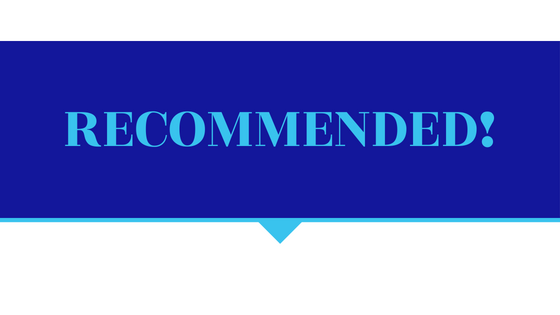 ---
Thank you for sticking through to the end of my review about what Bitit.io is about. Do you have any more questions about it? What do you think of the features it is offering? Feel free to drop your comments in the comments section and I will get back to you right away.
Your friend,
Eric, investor, and blogger at Start Make Stop Waste!