Today we take a look at BTC Global for you. What is BTC Global really about? Is it a scam or a legit opportunity? It is a scam of course, and one that I have seen so many times that I start to get REALLY tired of it. Let´s uncover this type of bullshit once and for all!
Product: BTC Global
Website: www.btcglobal.team
Owner: Steven Twain (Most likely a FAKE name)
Price: Minimum $1,000 to be able to "earn"
Who is it for: People who don´t know better (don´t worry, this post will educate you)
Overall rating: 
(0 / 5) NOT RECOMMENDED!
What is BTC Global about?
BTC Global was launched in 2017 and claims to make you an ROI (return on investment) on your deposit, of 14% per week. You need to know that this type of claim is just straight lying. Why? you might wonder. Well, simply because there is no legit investment in the world that can guarantee you that ROI, as a matter of fact, there is no legit and REAL investment that can guarantee you any monetary gains at all. Ask any serious investor and you will get the same answer.
Below you got their introduction video presented by an actress (more about that further down in this review)
How does it work? (according to BTC Global)
This is a unique platform that provides you with great returns through so-called Binary trading, in fact, thy guarantee you a 14% return if you invest the minimum $1,000. You will then get access to the "trading plan" that you can follow, or you can do your own trades…
Hmm, so whatever you do, you will still get a return of 14% was said… Yeah right!
---
The products and services offered to you
On BTC Global you can make money either through "trading" or by simply get others to join this nonsense you have just joined yourself… To be able to recruit others, you first have to make the minimum deposit of $1,000… I strongly suggest you don´t.
---
Who is the owner?
Who the h##l is Steven Twain?
According to the BTC Global website, this mysterious character got 6 years experience of trading with binary options and a track record that is super impressive (same old story like every single binary trading scam in history)
I am pretty sure that this guy and name is just a fake identity cover on the true owner here.
If you don´t believe me then try making a Google search on Steve Twain to see if you find any info of this "superstar boss trader" and his super impressive track record. If you do you will find NOTHING.
You need to know this:
Almost in every case, scammers use fake names and fake photos when presenting you with an owner of the "opportunity" and the reason for that is simply because they do not stand behind their product. Think about it for a second, every owner of something great is always proud to put both their name and face on display. That is of course because they stand behind their own product to a hundred percent.
About the presentation video actress: 
Just as fake names and fake photos are being used for owners, also, actors and actresses are being used for presentation videos and testimonials for example. It is actually easier than you might think to hire an actor to do such a job for you. For example, you got a website named fiverr.com where you can hire someone to record a video for you for as little as $5.
Important to mention here: This tactic has been used for many many years now by scammers. You can, of course, hire a spokesperson to record a video for you if you do legit business also, just want you to be aware of this as it might help you in the future.
---
Is BTC Global a Scam?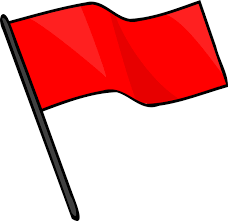 So, is BTC Global a scam? Well, in my personal opinion I would say that, yes, it absolutely is. Only the 14% claim made my scam alert go off big time, then when the owner is absolutely undercover… It really doesn´t take much more to understand what is really going on here. This is most certainly a so-called Ponzi scheme or Hyip to be correct.
What is a Hyip (Ponzi)?
A Hyip (or Ponzi) is, in my opinion, a scam (especially when they claim not to be).
It works exactly like this every time: 
When people join and put money into the "scam" all of it goes into a big "sharing pool" and it is that money they pay you (yes they do actually pay, at least sometimes).
However, this only works for as long as new members are joining and there is more money coming in than going out from the big "sharing pool".
Sooner or later the "pool" will dry out and then nobody will get paid.
Ooh, another thing:
Take a look at the earning disclaimer on the BTC Global website, (you know, the small text that nobody reads), it is located at the bottom of their site. Or by the way, here is an exact excerpt from it:
Income Disclosure

Investments in financial products are subject to market risk. Some financial products, such as currency exchange and/or stocks, are highly speculative and any investment should only be done with risk capital. Past performance figures as well as any projection or forecast used in BTC Global are not necessarily indicative of future or likely performance of any investment products.
Does that sound like guaranteed returns to you?? Yeah, didn´t think so either lol!
---
Is it for you?
You are better off staying as far away as possible from such things, at least unless you know exactly what you are getting into and are well aware of the risks… and ok with that. I know it might sound strange that some people are ok with that but the sad truth is that there are people who are ok with that, they take the risk, or they got a very good system in place online to recruit many people into the program and make money that way also.
---
Final words and verdict
Verdict: NOT Recommended! (Scam warning)
Overall rating:
(0 / 5)
Ok, I think I have made my point pretty clear on this one. This is without a doubt a Hyip (Ponzi scheme) and it is not a question if but rather when it will completely fall apart and leave many people disappointed and with empty pockets. I strongly suggest that you stay as far away as possible from this.
The reason for the max low rating 0 out of 5 stars is pretty obvious, right? I could, however, have given a star or 2 if they were transparent about the fact that this is a Ponzi, yes some Ponzi schemes are upfront with things and that is of course highly appreciated because people who aren´t aware get warned before they join.
Anyway…
There is no such thing as a bulletproof investment, anyone telling you different is straight lying to you.
What can you do instead?
It is, of course, more than possible to make money by investing and by trading, if trading is what you want to do then I suggest that you learn it from the ground and up. It is not as hard as it sounds and there are great legit alternatives out there for you, I got some of them listed on this website. Many of them even offer you training and education and also demo accounts with "play money" so you can practice until you feel confident enough to deposit your own hard earned money and getting started for real.
If you are interested in trading with Bitcoins and other Cryptocurrencies then the absolute best one I can recommend is SimpleFX. It offers you a free account that includes great free step-by-step training and education and also 3 free demo accounts for you to practice with until you feel ready to get started for real.
I hope you found this straight to the point review on BTC Global to be helpful and now you should have a better understanding on what it is. If you have used it yourself please share your experience with us below in the comment section as it can help others. Also if you got any other questions about this review I will be more than happy to answer them below.
Please, If you want to be part of the solution make sure to share this post by using the share buttons below (Facebook, Twitter, etc)
I wish you success!
John
Founder of: $tart Make $top Waste