Today we look at something very interesting named Capitalist Exploits. What is Capitalist Exploits? Who is it for and might it be something for you? This are some of the main questions this short review will help you answer!
Product: Capitalist Exploits

Website: www.capitalistexploits.at
Owner: Chris MacIntosh
Price: Free membership
Who is it for: Investors from all backgrounds
Overall rating:
(4.8 / 5)
What is Capitalist Exploits?
Capitalist Exploits is, in short, a popular newsletter that has a subscriber base of over 20,000 investors, hedge funds, professional money managers, and many other smart investors worldwide. It provides you with insider tips and also international trading "signals and calls" that you might want to use yourself to maximize earning potential, and more importantly minimize your risks of loss.
The service is all info, there is no software that will trade for you or anything like that. You are going to have to open your own brokerage account to perform trades that are suggested to you.
The service is highly praised by respected and very successful investors and has also been featured in Business Insider, Market Watch, etc:

It is a unique service among the many "similar" services out there, however, Capitalist Exploits separates themselves from their peers with their "investing service built for this moment in history" approach. Simply put, their service is providing a solution to the need for seeing through the "unstable" times we are in, with political and economic destruction between nations, and to know what moves need to be done in order to not get lost in the financial storm…
Who is the owner?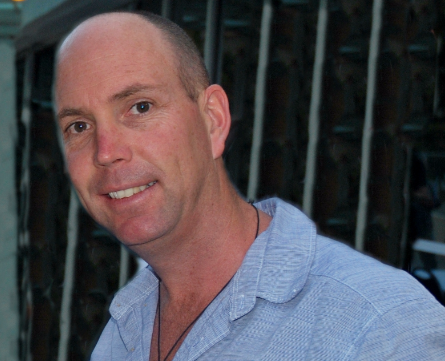 For those of you who do not know, Chris is about as legit an investor as you can get.
Here's his story in 6 bullets:
Came from a humble background in South Africa
Paid his way through a law degree in London by working his way up an investment bank & trading
Started a real estate business on the side which quickly surpassed his salary from the bank and gave him more capital with which to trade (he was 21 at this time!)
Settled in New Zealand, built up another real estate business that he sold just prior to the 2007/8 crash, at a 64x return on investment
Started a venture capital fund, invested $35m into early-stage companies from around the world
Sold that, and started a fund, and opened up the research he was doing to readers of his blog – this is the Insider subscription
People like him in the newsletter industry are incredibly rare. Below is an interview with him:
He is one of these rare money managers that are entrepreneurial, he's one of the sharpest guys you'll ever meet, and he has one hell of an impressive network.
The real deal. Not some manufactured guru, the likes of which litter the internet everywhere.
How does it work?
In short, the Capitalist Exploits website is a meeting place for investors, below is an exact excerpt from the About page on the website:
So on this site you will find some of the strategies used by myself and those of my close colleagues, many of whom are household names in the investment business, and still others who keep a much lower profile. These are strategies which have led to my own admittedly remarkable and often surprising (for me) successes. In addition I cover some of the lessons learned from collective failures, in the hope that I don't repeat them and you never trial them.

As you can tell by now, I'm first and foremost an investor. My belief is that it is more vital than ever to keep our eyes open to opportunities all over the world in order to succeed in the challenging economic and political environment we live in.

My investment agenda is very simple: to find a home for my capital to earn the best possible return.
Products and Services offered?
First of all, there is a lot of free info for members to take part in, and the membership is free.
However, if you want to go deep and potentially be very successful then there are 2 main services offered to you.
Insider and Resource Insider, which is a service for more sophisticated investors who want the best deals that exist in the mining and metals space.
The free material consists of things like:
Consistent analysis of asymmetric opportunities to help you navigate the very distorted markets of today
Different links to related trading services (recommended brokers, readings and how to create offshore entities, etc
And more supporting and educational material
The INSIDER material consists of things like:
Trade Alerts (Get email and/or SMS alerts on "Hot trades" that the pros are doing so you can do the same
Existing Portfolio (A list of all "buy-rated" alerts and info on when the service is closing the trades)
Investor Forum (Connect with like-minded in the insider chat room where more than 450 members are active
Newsletter (One time per week you will get a review of the exact trades and opportunities the insiders are looking at, there is also some bonus tips shared to you here
Live Q&A – Live webinar with Chris where you get the chance to ask your questions live
Video Insights Database (Get access to over 300 videos that answer questions on investing
Educational Resources (A wide selection of useful reports and step-by-step guides on different trade topics from A-Z (Includes Bitcoin trading)
Access to Guru (The name says it all, this is your customer service function that allows you to get access to Chris and others in the staff
The membership fee is $1,575 per year as long as you want to stay a member
The RESOURCE Insider material consists of things like:
Service targeted for accredited investors with at least a net worth of one million dollars
Access to the most exciting private deals in mining and energy
gold, uranium, you name it! Here you will get all types of commodities and resource opportunities delivered to you
Private Placement Deals (You will be provided with at least 10 private placement investment offerings per year, each deal will have a minimum investment range between $2,000-$10,000)
Insider Ideas (Get access to a lot of financial and technical research, bonus stock picks, exclusive content in general and site visit reports
Networking Opportunities (Make connections with like-minded, and when you are part of a community of people like you, accredited investors with similar goals then you got a new network that is good for all involved)
Access to the service gurus (As with the Insider membership you got direct access to both Chris and Jamie Keech, the two service gurus. They promise that members will see great benefits from them both and connect with their networks as well
The membership fee is $3,499 per year for as long as you want to stay a member
30 Day FULL Money Back Guarantee
Yes, that is right, you are backed by a full, no questions asked guarantee. So, if you for some reason would not be happy with your membership and service you get you will get your full investment back with no questions asked. That is how confident Chris is that you will appreciate the service.
This is, of course, a big plus (at least in my book) and something that I respect a lot, as many similar services do not offer this type of guarantees. It really says a lot about the quality if you ask me, as the owner (Chris) is very confident, and stands behind his own product to a hundred percent.
---
Is Capitalist Exploits a Scam?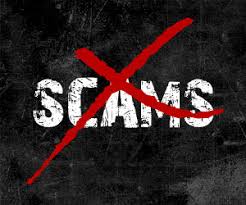 So, is Capitalist Exploits a Scam? No, of course not, it is not a scam. It has a real physical owner that doesn´t hide, but instead stands behind his product to a 100% and that is almost always what separates a scam service from a real and legit one.
Capitalist Exploits is not only a legit service, but it also seems like a very good one. This leads us to what their clients have to say about them:
Reviews, ratings, and complaints on Capitalist Exploits
It is always wise (and recommended) to look at what the most well-known and trusted review and rating sites have to say about something you are interested in, to get a better overall picture of the quality of the particular service.
As always in my reviews, I provide you with their results:
Trustpilot

Rating
(4.8 / 5) (out of 51 reviews) click here for details (opens in new window)
CapEx is a rare gem

CapEx is a truly rare service that gives you superbly-researched contrarian investment ideas with asymmetrical risk payoff potential that you will simply not find anywhere else. Chris MacIntosh and his team are true pros. They also share a wealth of professional knowledge on trade execution and risk management tradecraft. I love it, not least of all because it has made me money while helping me sleep at night with wise risk management. Well worth the reasonable price.

– Trustpilot testimonial
Facebook
Rating:
(5 / 5) (out of 1 review) click here for details (opens in new window)
The information in the blog post, articles and videos are truly valuable. If you take investments and your finances serious I highly recommend subscribing to Capitalist Exploits and learning as much as you can. Resource Insider in priceless and I look forward on a daily basis to reading the information.

– Facebook testimonial
The conclusion from this:
As you clearly can see above the reviews and ratings that can be found online are positive and we didn´t manage to find a single negative one so that is, of course, a great sign!
---
Are you an owner or representative of Capitalist Exploits?
If you are a representative, or associate of Capitalist Exploits and have found something not to be correct in this review please, feel free to tell and I will make sure to update the info on this post. The easiest way to do it is in the comment section below or by simply sending us an e-mail.
---
Final words and verdict
Verdict: Legit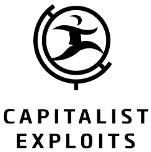 Overall rating:
(4.8 / 5)
Ok, I think that sums up the overall view of this opportunity pretty good. It is, without a doubt a legit newsletter, and not only that, it seems like a great one! Its ratings and testimonials from its readers and followers speak for itself.
I have to say that I would highly recommend this if you are a serious investor and want to go deeper and develop your knowledge and make better decisions.
You made a wise decision to read this review and you are a smart person. So, I am absolutely sure that you will understand pretty quickly how good of service this really is only by subscribing to their FREE newsletter!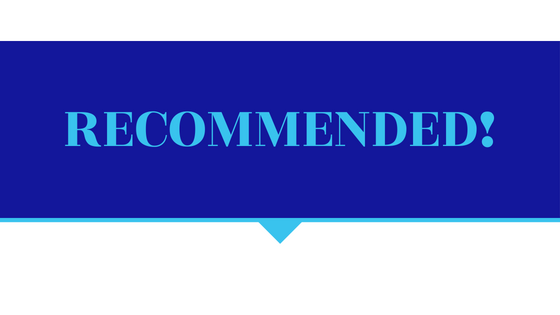 I hope you found this short review on Capitalist Exploits to be helpful and now you should have a better understanding of what it is and if it is something for you. Please, if you have used any of their services yourself then share your experience in the comment section below as it can help others! Also, if you got any questions about this I will be more than happy to answer them below!
I wish you success!
John
Founder of: $tart Make $top Waste