What is cmcmarkets.com? What does it offer to those who rely on it instead of its competitors? Should you start using it anyway? Welcome to today's review, in which we shall explore why CMC markets exists? The review will take the structure below: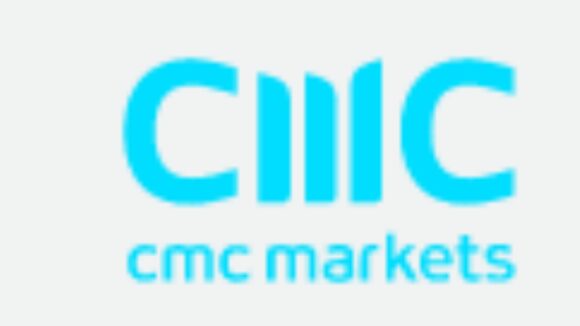 What is cmcmarkets.com?
Investment offerings on this platform
The platforms and tools offered by CMC Markets
The commissions and fees to expect
What to expect from CMC Markets' mobile trading
Is CMC Markets genuine or is it a Scam?
Pros and Cons
---
Name of the platform: CMC Markets
Official Website URL: https://www.cmcmarkets.com/en/
Overall Rating: [user 4.3]
Recommended: Yes
P.s: ( Use This Alternative If Want To Trade in Cryptocurrencies – Create Your Free Wallet and Request a Free Crypto ATM Card)
---
What is cmcmarkets.com?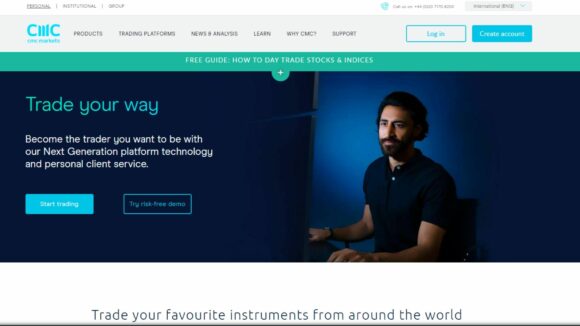 CMC Markets exists as a CFD and forex brokerage that was founded back in 1989. The brokerage is regulated by several regulatory bodies across the world, including the popularly known authority in the UK known as the Financial Conduct Authority (FCA).  The company that operates this brokerage is listed on the London Stock Exchange, with its stocks trading under the ticker CMCX.
CMC Markets has a good reputation in the market. Investors prefer using it to some competitors because it has an exemplary record of safety and the fact that the company is listed on LSE and regulated by popularly-known regulators.
This brokerage serves more than 57,000 clients globally and has 15 offices in different countries. The total staff count for its staff people is 687, all of whom are distributed across its entities in the regulation zones (UK, Canada, and Australia). As of September 2020, CMC Markets had a market capitalization of £944 million.
---
Investment offerings on this platform
This brokerage strives to ensure that its customers have access to most of the basic investment products. As a new investor, you can expect to find the following:
158 currency pairs
9852 CFDs
Cryptocurrency CFDs
Treasuries
Commodities
On the same note, this brokerage's customers can benefit from its forex spot trading and social trading/copy trading techniques.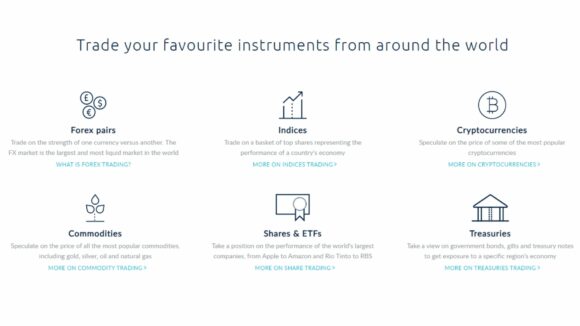 ---
The platforms and tools offered by CMC Markets
CMC Markets presents its customers with the Next Generation trading platform whose speed and reliability exceeds that of most competitors. The platform has a collection of essential tools and features that make it one that most investors can benefit from.
Usability
This brokerage platform pays attention to speed and usability, in a bid to ensure that customers have the best overall experience. It, for instance, has a layout wizard that makes it easier for customers to choose if they want to use fixed or floating windows. Not forgetting that customers can access several predefined layouts as well as custom setup options.
Charting
The Next Generation trading platform does not disappoint when it comes to charts. Customers can access:
80 technical indicators
40 drawing tools
60 candlestick patterns
The users of this trading platform can also rely on outstanding Breakout and Emerging Patterns tools. These chart patterns usually auto-adjust whenever changes in the chart time-scale occur, therefore enabling a trader to scan one-minute charts to monthly charts to identify the underlying patterns.
Automated trading
The Next Generation trading platform does not have the capability to support automated trading strategies. CMC Markets makes up for this by offering:
Social trading tools
Pattern recognition tools
An MT4 platform
Advanced order types such as Boundary Order (helps traders define deviation parameters)
MetaTrader
Traders can also access the CMC MT4 to refine their experience. This MT4 only has 62 instruments and very few tools in comparison to what the Next Generation trading platform has to offer.
---
The commissions and fees to expect
CMC Markets tries to attract even more customers by enabling traders to trade at significantly lower prices. As a new trader to this platform, you can expect the following fees:
The spreads
CMC Markets' typical spreads are at 0.74 on EUR/USD. Compared to the industrial average, it's fair to say that CMC Markets has active traders in mind.
Forex rebates
Professional and active traders on this platform usually receive liquidity rebates. Traders who trade $25 million per month receive rebates of $5 million. Those who trade more than $300 million usually receive around $10 million.
Alpha rebates
CMC Markets Alpha offering gives some traders free access to a variety of services such as:
Premium reports
Market data
Trading central.
This offering comprises three tiers, described as follows:
Classic (The basic tier) – requires 11 trades monthly
Active Investor – requires 11 to 30 trades monthly/ 5 trades that have not less than $500 in commission spend.
Premium trader – requires more than 30 transactions per month
With each of the above tiers, traders are expected to pay the base charge of AUD 9.90 for every trade, plus a couple of discounts that range from 0.1 bps to 0.075 bps (for the high volume trades).
---
What to expect from CMC Markets' mobile trading
CMC Markets has a mobile app that has a clean design, and one that has a variety of research tools. Traders can also access other features on the mobile app, such as:
Powerful charts- charting on this app does not differ a great deal from what traders get with the web version of the Next Generation Trading Platform. As much as only 29 of the total 86 indicators feature on the app, it still stands out in comparison to its competitors in the industry.
Unfortunately, the indicators added to the web version of the platform do automatically sync with the app. Some competitors in the industry have already provided this feature.
Pre-defined watch lists for scanning
Integrated news
Educational content
Watch lists such as price movers and popular products.
---
Is CMC Markets genuine or is it a

Scam

?
In my opinion, CMC Markets is not a scam. The platform presents a collection of close to 10,000 trading instruments that investors can choose from. CMC Markets makes a great choice for a brokerage on which one can access global forex and CFD instruments. With its powerful Next Generation trading platform, traders can have their needs met through access to a wide range of tools and options. So far, most traders relying on this platform seem to be enjoying their experience, as exhibited in most consumer trust sites such as Trustpilot, on which CMC markets has a rating of (4.3/5) stars. Some customers site that the site can get confusing for some beginners, but once they get the hang of it, everything gets smooth.
Looking for a platform to help you trade in cryptos smoothly? Here is my number one recommended platform
---
Pros and Cons
Pros
Low forex fees
Impressive web and mobile platforms
Sufficient educational tools offered
Cons
CFD fees are high
Account verification complicated
---
Final Words and Verdict
Verdict: Legit
Overall Rating:
(4.3 / 5)
CMC Markets has built its good reputation upon the delivery of reliable services. Those who have used this brokerage have rated its services as excellent, and I would say the same about them ( my own opinion). That said, I would still stick to my best crypto trading alternative so far. It offers investors the opportunities to do everything crypto-related on one platform, hence helping them focus on building an impressive portfolio of crypto-assets, without mixing them up with other assets.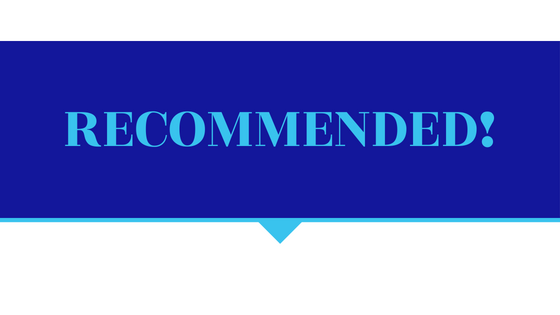 ---
Thank you for reading through till the end of this review on what cmcmarkets.com is all about. Hopefully, you enjoyed it, and now you know whether you will use it or not. Do not forget to have a look at my recommended alternative to this platform if you are a crypto trader (weigh the pros and cons and see what works for you).
Your Friend,
Eric, Investor, and Blogger at Start Make Stop Waste!