What is Coinfloor? Why is it popular? Does it offer any unique service that you should try out? We are about to find out about this and more in today's review. To give you an even better picture of what Coinfloor, I will be expounding on a couple of elements about it, including: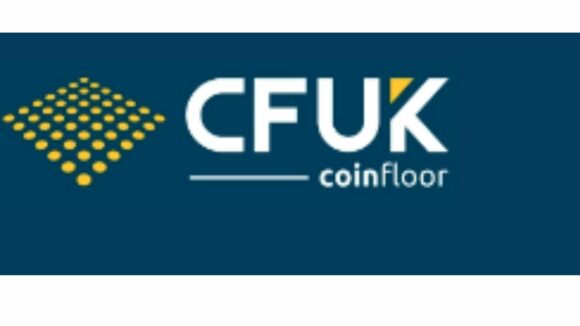 What is Coinfloor?
What can you expect from the trading view on Coinfloor?
What is Autobuy, as promoted by Coinfloor?
Does Coinfloor offer custody for its customers' cryptos?
The fees charged on this platform
Is Coinfloor a genuine platform or is it a Scam?
Pros and cons
---
Name of the platform: Coinfloor
Official Website URL: https://coinfloor.co.uk/
Overall Rating:
(4.2 / 5)
Recommended: Yes ( For the customers who only want to do BTC exchanges)
My Number Recommended Alternative to Coinfloor
---
What is Coinfloor?
Coinfloor is a bitcoin-focused crypto exchange platform that is based in the UK. It was established back in 2013 to serve the client base which was in need of GBP/BTC exchanges. They actually claim to be the most liquid in terms of the exchange of these three currencies. This claim, is unfortunately not true, since there are many other well-established platforms whose 24-hour trading volumes have been way above that Coinfloor has been having over the years. On some days, this platform does not usually make it to the top 100 positions. The United Kingdom actually has a couple of other well-established platforms that on most occasions out-do Coinfloor in terms of the 24-hour trading volumes.
There are four things that the owners of this platform promote as their selling points. They are:
Their liquidity is deep
Customers can purchase and sell cryptos on OTC.
Multicurrency trading
Customers can speak directly with account managers.
The account managers are there to solve all your issues, and to help you navigate the entire trading arena.
What can you expect from the trading view on Coinfloor?
All the crypto exchange platforms have their unique trading views, and none can be termed as being better than the rest. In most cases, it is usually all up to you to interact with the trading view to determine if it is best for you or not.
In most cases, the trading views usually show you:
The order book/ a section of the order book
Price charts of the cryptocurrency that you are interested in.
Order history
Buy and sell boxes.
You can expect to come across the above features on Coinfloor. Other Coinfloor-specific features are:
Market-beating bitcoin liquidity- as earlier stated, this platform claims to be the best when it comes to BTC liquidity on a global scope. We have also established that this is not the case, since there are already some better-performing platforms.
Integrated API Tools- Coinfloor allows you to integrate your account with other automated trading tools for increased profitability.
Safe custody- Your BTC tokens are protected as you go about the trades.
Bitcoin-focused- Being a Bitcoin-only platform, Coinfloor is able to focus on offering its customers the best services in one field of expertise.
What is Autobuy, as promoted by Coinfloor?
The owners of this platform also take pride in offering a service known as Autobuy. This service enables you to automatically purchase Bitcoin safely and simply. Here are the steps that you can follow to do this:
Open your Coinfloor account then access the Autobuy deposit details. You can do this within a matter of minutes.
Log into any of your banking apps, and use the Autobuy deposit details to set up recurring standing orders. You can also use the same details to make one-off instant crypto purchases via bank transfers.
Take a seat and enjoy your bitcoin investment gradually increases in value over the years.
Does Coinfloor offer custody for its customers' cryptos?
Coinfloor has since its establishment provided both secure and transparent Bitcoin storage for all its clients from all walks. Its customers vary from retail to professional and institutional categories. The main features of Coinfloor's custodial services include:
Cold and insured storage
The cryptos stored under Coinfloor's custody are usually safeguarded thoroughly. Most of the clients' cryptos are usually held offline in vaults, and with insured crypto-asset custodians.
Multisignature wallets
This is an extra level of security that is meant to ensure that no person has access to the assets that are held in this platform's custody.
Utmost transparency
Coinfloor states on its official website that it is committed to transparency as well as the regular attestation of funds. The platform's core values are actually Trust, Reliability, and Security.
The fees charged on this platform
Coinfloor's fees are broken down quite well on their official website in the fees section. They are explained in terms of the Autobuy Customers, and the Advanced traders. Here is what you can expect to be charged:
General Autobuy Information
Autobuy fee is 2%
Auto sell fee 2%
Minimum Autobuy deposit is £10
Maximum Autobuy deposit is £1000 per transaction (you can make a deposit of £10,000 upon upgrading your account.
You need to spend £3000 before upgrading your Autobuy account.
General Autobuy Sweep Information
This is a feature that allows you to withdraw
Minimum Autobuy Sweep is 0.002BTC
Autobuy Sweep is 0.002 BTC
General Auto Sell Information
Minimum Auto Sell is 0.001 BTC
The fees charged for the advanced traders are as shown below:
---
Is Coinfloor a genuine platform or is it a
Scam

?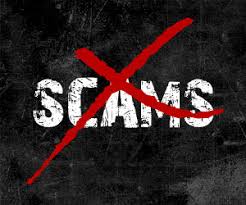 In my opinion, this platform is a genuine one. It has been around since 2013 when it was founded, and there hasn't been any news of it not taking care of its customers' interests. There have also not been any hacking or the loss of customers' funds, hence this platform cannot be perceived as one that is not safe. Overall, I'd say it is one that is trying its best to ensure that there is faster adoption of Bitcoin. The reviews on Trustpilot show that customers are quite satisfied with the nature of the services offered. Those who are trying to get started with other cryptos, however, will have to work with other alternative exchange platforms. Below is my number one recommended alternative to Coinfloor that I think you will find reliable if you want more options.
Try this alternative if you want more crypto exchange options (more benefits + A crypto ATM card)
---
Pros and cons
Pros
Bitcoin-focused hence services are more refined
Secure
Simple and easy to use trading view
Has Autobuy feature
Cons
Only one crypto supported
No crypto ATM card offered
---
Final Words and Verdict
Verdict: Legit
Overall Rating:
(4.2 / 5)
Coinfloor is a popular UK-based crypto-exchange platform that mainly focuses on BTC. The platform suits those who would be interested in the concept of auto-buying and auto selling mainly. If one is out to do serious and more varied crypto exchanges, then Coinfloor is not the go-to option. In addition to that, this platform has not yet managed to produce its crypto ATM cards, which are at the moment the in-thing in this industry. Check out the recommended alternative below for more information on how you can get your free crypto ATM card.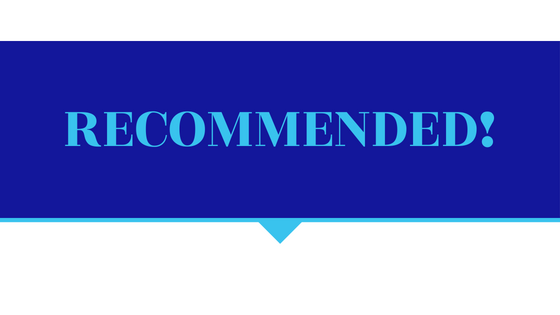 ---
Thank you for making it to the end of my review about what Coinfloor is here for. I hope you enjoyed it and that you gained some knowledge from it. Let me know if you did in the comments section. If you also have a question or remark about this platform, you can leave it in the comments section as well.
Your friend,
Eric, investor and blogger at Start Make Stop Waste!